Please follow and like us: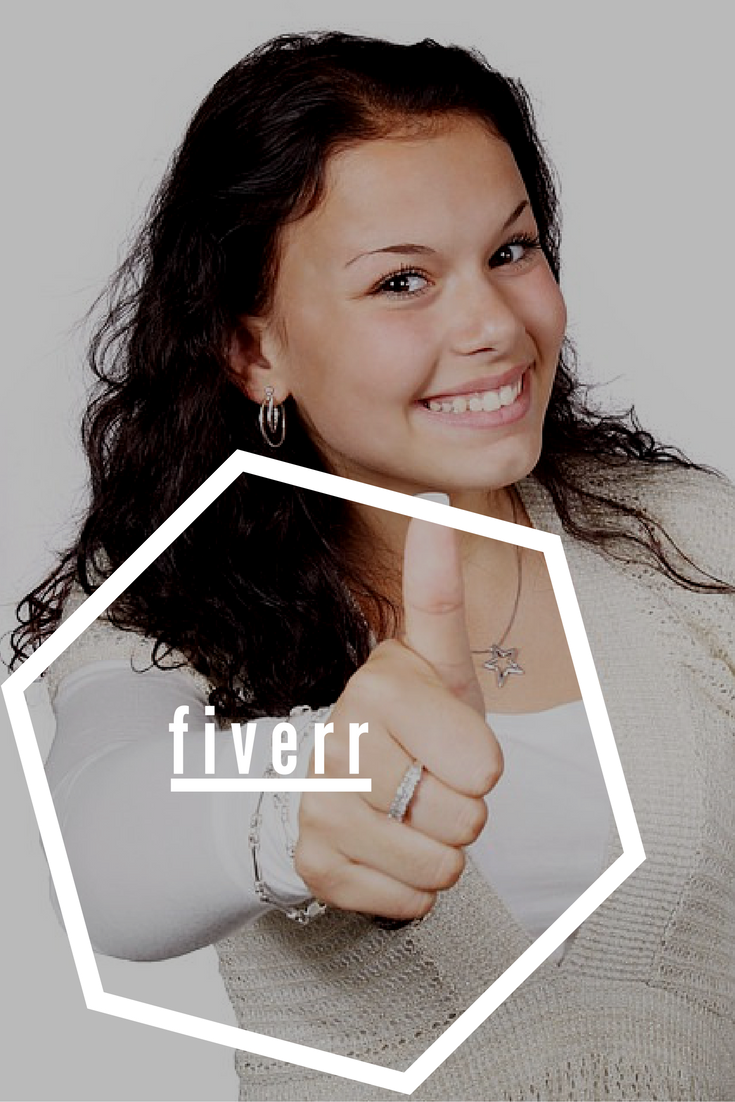 Wow… Day 16 already of my 40 Day Challenge to Drive Traffic to my Site. Time has flown! My Forbes Task for Today was to:
"Post more frequently – Neil Patel of QuickSprout found that by posting high-quality posts 6x per week (as opposed to 5), blog traffic increased by 18.6%. Find your magic number and commit to seeing it through. Remember that in many cases, the traffic increases you see from blogging are scalable."
Aha! This is exactly what I've been doing with my 40 Day Challenge… posting every day.  I've felt some posts have been too short, though.
I've had very limited time this last week so I haven't been applying myself to these exercises as well as I should.
There is one Strategy I have implemented this week to help me post more frequently…
Well, to be more specific:
Adding Gigs on fiverr that sell the opportunity to "Guest Post on my Mom Blog"
I got this killer idea this week from a friend and fellow Mom blogger, Lynne Huysamen, (Kaboutjie, Living with Addiction, Small Online Business Opportunity).  She's been trying out a new strategy she devised on Fiverr, and it's working brilliantly for her.  Here's her best selling gig and the first guest article she published: The Martyr Mom.
Lynne kindly allowed me to implement her clever strategy and use her template.  However, I'm not expecting the same results as her, just yet. Because Kaboutjie's Domain Authority (DA)*  is 10 points higher than Inspiring Mompreneurs and Lynne has a much bigger following on Social media than I have.  Lynne can promise shares to a social network of 100,000+ people.  It will take a while longer for me to reach that level.  All in time. 😉
Here's my Fiverr Profile. Here's how you can join Fiverr
https://www.fiverr.com/laurenkinghorn
Encouraging to see in my fiverr analytics that I've had 148 page views after 1 day.  At least I'm on the board now. I've been a member of fiverr for a few months and couldn't work out what gig to add on fiverr until now. If you're not in, you can't win it, right?
* Don't know your sites DA? Learn why and how to download Moz Tool Bar on  Day 11, Guest Post on Relevant Sites.
Update on my Fiverr Gigs (24 January 2017):
I received my first fiverr order at the beginning of January and fiverr has been keeping me pretty busy since then.
So far I've earned $40 on fiverr and I'm busy with another $20 order at the moment.   I've only received 5 Star Ratings so far, which is really exciting and should help me get more orders.
Fiverr Academy's Levels System is Interesting… 
Here's what's required from you to move up all 3 levels
Here's how to move up to Level 1
Here are the Benefits of Each of Level
Here are the posts I've added so far through my fiverr gigs. So far only one was a true "Guest Post". The other 2 articles I was asked to write myself.
Clever Mum Invents Baby Nail Trimmer to Relieve Parents Stress
Are you making money on fiverr?  Would love to hear your comments…
If you haven't joined fiverr yet, as a buyer or a seller, click here.
Please follow and like us: