How to…? Wealthy Affiliate
I count myself lucky to have stumbled upon Wealthy Affiliate when I was scouring the internet for ways to start a blog and build an online presence. Because Wealthy Affiliate is the Answer to soooo many How-To Questions in the blogging world.
How to start a blog? How to get traffic to your blog? How to Make Money from your Blog?
Please note: This post contains affiliate links.
How to…? Wealthy Affiliate answers these questions and so many more…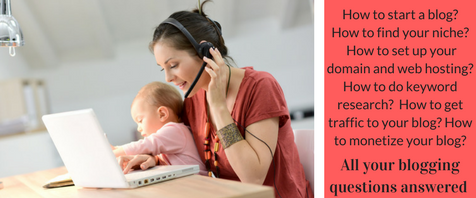 Wealthy Affiliate is primarily an Online University offering you Training on how to build a website, master social engagement, how to monetize your site and more.
If you've just decided to become a blogger or build your own website, you are most likely looking for the answers to these questions…
1. How to Find Your Niche?
Actually, I was quite surprised to find that this was usually the first question new bloggers ask because I had a niche and a goal in mind for my first website.
I had started writing an e-book on the benefits of breastfeeding and wanted to create a website to launch and market the book. That's how Toddler Teacher and Happy Human Pacifier started.
Once the blogging bug had bitten, I realised that you can really blog about anything you're passionate about.
Wealthy Affiliate's Answer
This is exactly what Wealthy Affiliate teaches.  Kyle, one of the owners of WA, puts it this way:
"When choosing a niche that fits you, you should be choosing something that is ideally an interest, a passion, a hobby, a problem, a need or a want. Almost anything you can think of is a niche and that is why we are going to get you to choose YOUR niche based on things that you are interested in… "
"In the simplest form, a niche is really a group of people looking for stuff. "
If that last sentence sounds a little confusing to you, I invite you to either read the module or watch the video in WA's Free Online Certification Training.
Online Certification Level 1 – Choose a Niche
One important thing to mention here, and Kyle mentions it often in his training – is this:
You are in the business of helping, not selling.
Find what it is you know, or do that can be most useful to others, find what problem you solve and you will find your pot of gold at the end of the blogging rainbow.
2. How to Set up Your Website?
This section has two parts. Setting up a Domain and setting up Hosting.  Wealthy Affiliate is my answer to both.  Let me explain…
How to Set up a Domain?
To set up a blog (that you're planning to monetize) you'll need to choose and purchase a Domain Name.  This is the website name you get to keep forever (unless of course, you sell it for millions somewhere down the line).
I have built 3 Domains, all are .com's (recommended).   All are registered with Wealthy Affiliate (recommended).
This site's domain name is Inspiring Mompreneurs  
My breastfeeding site is Happy Human Pacifier.
I also have just started building a website in my own personal name (highly recommended), Lauren Kinghorn.
I shopped around A LOT before I chose WA as my Domain Service provider and realised that other service providers appeared to be offering the same for less, but once you made a decision to purchase, they had some upsells which in fact made them more expensive.
Wealthy Affiliate's Answer
It can take a little while to find your niche and come up with the ideal Domain Name, so WA offers their Starter Members the option to build a FREE Website first on the SiteRubix platform.
Most service providers charge you an ANNUAL Domain Registration fee, Wealthy Affiliate is no different.
Domains at Wealthy Affiliate generally cost around $13.99 to $15.99 a year.  If you've been shopping around and that seems a little steep to you, let me put things in perspective.
Both Privacy and Business Protection are INCLUDED in your annual domain reg fee at WA.
Which means WA is actually coming in at almost half the price of most other providers when you take into account all the upsells other providers have.
All of my Domains at Wealthy Affiliate cost me $13.99 a year, straight-up.    No upsells, no price increases.
Bonus: If you go YEARLY at Wealthy Affiliate, you get 1 Free Domain Registration a year (more about that later).
How to Host Your Website?
When you set up a blog, you'll also need Web Hosting which is charged out monthly by most service providers. Many service providers also charge extra for email addresses linked to your hosted domain.
Wealthy Affiliate's Answer
Wealthy Affiliate Premium Membership offers managed WordPress hosting of 10 Websites.
Let's compare Wealthy Affiliate to similar service providers.
Pagely hosts 5 Websites for $199 per month
WPEngine hosts 10 Websites for $115 per month
Kinsta hosts 10 Websites for $200 per month
Wealthy Affiliate hosts 10 websites for only $49 per month!
Wealthy Affiliate's hosting is included with your Premium membership and is all-inclusive.
You can also set up 5 free email addresses linked to each domain name you've registered, e.g. moms@inspiringmompreneurs.com, articles@inspiringmompreneurs.com, lauren@inspiringmompreneurs.com etc.
With Wealthy Affiliate's hosting there are no upsells, no costs for additional caching plugins, email, SSL, or any of the other add-on's that other hosting provider's charge.  This makes them the most cost-efficient option (by a mile).  AND they are the fastest in the WordPress industry.
It's well-worth joining Wealthy Affiliate, just for the hosting benefits alone.
And we haven't even started discussing the training yet… that's up next…
3. How to Build Your Website?
Wealthy Affiliate offers so much more than just Domain Registration and Web Hosting.
If you're new to blogging you'll be looking for some guidance and training too.
Wealthy Affiliate's Answer
Wealthy Affiliate is primarily an Online University offering you Training on how to build a website, master social engagement, how to monetize your site and more.
In WA's Online Certification Training they answer all of the following questions and many more:
How to Choose Your Niche

How to Get Your Site Ready for SEO

How to Find Content Ideas from Keywords

How to do Keyword Research

How to Add and Activate Plugins

How to Create Your First About Me Page

How to Create Your Privacy Page

How to Set up a Domain Specific Email Account
Wealthy Affiliate's Answer
What's wonderful is that Wealthy Affiliate answers almost all these questions in their very first Online Certification Course which is offered FREE to Starter Members.
Training is in modules with written content, video and tasks to be completed so that you can take it step-by-step building your website as you learn.
Wealthy Affiliate also tackles all the nitty-gritty details that can totally flummox new bloggers like…
How to set up Google Authorship in WordPress
How to Create a Sitemap and Submit it to the Search Engines
Struggling to find good free images for your blog posts?
Both Premium and Starter Members in Wealthy Affiliate have access to over a MILLION FREE, CC0 Images within the Site Content Tool.
4. How to Drive Traffic to Your Site?
In their Online Certification Training, Wealthy Affiliate also answers the following questions, and more…
How to Create Content that Converts

How to Create Keyword-Rich Posts
How to Create Engagement on Your Website (WA has a brilliant Site Comments Tool)
How to Master Social Engagement
How to Use Facebook the right way
How to Get Started with Pinterest
How to Get Started with Twitter
How to Get Started with Google Plus
This means that if you join Wealthy Affiliate, even as a FREE Starter Member, you have access to Jaaxy, the best Keyword Tool I've ever come across.  Read More Here.
5. How to Make Money?
In their Online Certification Training and Affiliate Bootcamp, Wealthy Affiliate answers the following questions, and more…
How to find and join Affiliate Programs in your niche

How to find Affiliate Networks
How to add Affiliate Links to Your Pages and Posts
How to gain instant access to a MILLION products
How to leverage Product Reviews
How to Get Paid for Ads on Your Site
How to Know Your Audience
How to Catapult Your Referrals
How to Set up your first PPC Campaign
How to Scale Successful PPC Campaigns
Oh… and my favourite one…
How to make Money within Wealthy Affiliate?
Wealthy Affiliate even offers a few brilliant ways for you to make some money while you're learning the ropes.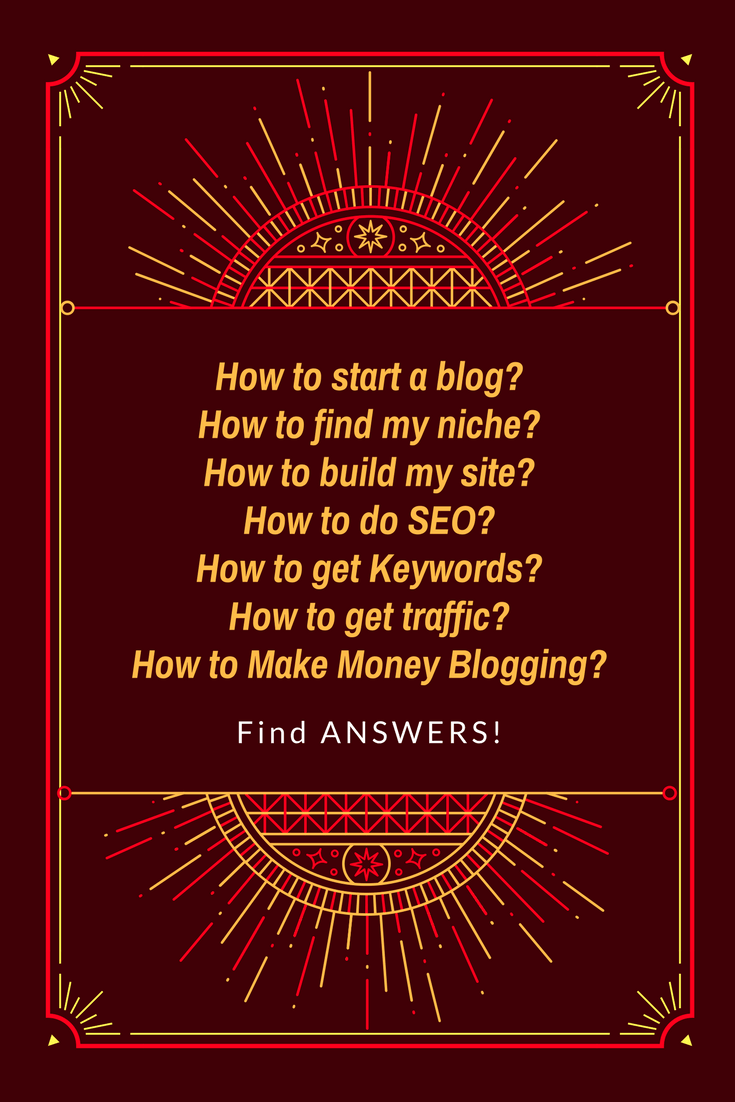 Introducing…
Once you've been a member of WA for 3 months you're entitled to start sharing your own knowledge in the form of Training Tutorials or Videos.
You earn according to how popular your training is, (essentially, how many people complete, like and comment on your training). So the emphasis is on providing training of value.
This benefits you as the trainer and the community as a whole because we're constantly enjoying the benefit of up-to-date training from all the active, thriving members at Wealthy Affiliate.
I've been a bit slack about adding Training Tutorials, I've only published 4 in 4 years. Oops!
Here's my most popular tutorial (by far) on Wealthy Affiliate:
How to Earn Money from Blogs Before You Have Significant Traffic
The WA Affiliate Program
Wealthy Affiliate also has its own Affiliate Program with very lucrative earnings.
Even Starter Members can earn from WA's Affiliate Program, although they earn half what Premium Members earn.
Before we can discuss the Affiliate Program, let's discuss Wealthy Affiliate's fees.
What Does it Cost To Join Wealthy Affiliate?
Starter Membership is FREE. You can do Level 1 Training and create your first website as a starter member.
You get to try before you buy.
If you get hooked, as I did, you can upgrade to Premium membership.
Premium Membership is $49 monthly, or
$495 for yearly (pay for 10 months and get 12)
Starter Members Earn
$11.25 for monthly referrals, recurring each month
$ 117.50 for annual referrals, recurring each year
Premium Members Earn
$1 credit for all referrals (even Starter Members) who set up their profile image and description
$23.50 for monthly referrals, recurring each month
$235 for annual referrals, recurring each year
Affiliate credits for all Domains their referrals purchase
The Benefit of Going Yearly at Wealthy Affiliate
There are a number of perks for going Yearly.
You get a FREE .com Domain
$50 in Community Credits. which you can use to get SiteComments or SiteFeedback
$93 Discount (pay for 10 months, get 2 months free)
Kyle's Video Bonus
Wealthy Affiliate Overview
Name: Wealthy Affiliate
Owners: Kyle and Carson
Website: wealthyaffiliate.com
Pricing:
Free – Starter Member 
$49 monthly  – Premium Member
$495 – Premium Yearly
Wealthy Affiliate Rankings
Training: 10/10
Support: 10/10
Website Builder:  10 /10
Research Tools: 10/10
Site Comments Tool: 10/10
Site Feedback Tool: 9/10
Site Content Editor: 10/10
WordPress Hosting: 9/10
Site Support: 9/10
Success Stories: 10/10
My Overall Ranking of Wealthy Affiliate:   97%
What I LOVE LOVE LOVE about Wealthy Affiliate
Wealthy Affiliate is always innovating.  That's because Kyle and Carson are constantly dreaming up new ways of helping their members simplify their lives. Our lives.  YOUR life as a new blogger.  They live by their code:
We are in the business of helping, not selling.
Personally, I cannot live blog without WA's brilliant Keyword Tool (Jaaxy) Site Comments Tool and Site Content Tool.
I also love blogging within Wealthy Affiliate itself, another wonderful feature and benefit at WA.
This turns what could be a lonely pursuit into a fun way to make friends online.  It's also a way of getting amazing feedback, encouragement, ideas and help from fellow bloggers.
We all have the shared goal of moving our blogs forward, and Kyle and Carson's friendly leadership and ethos have fostered a people-helping-people community.
There's so much more to say, but truly, it's best that you EXPERIENCE what Wealthy Affiliate has to offer YOU.
Why not give Wealthy Affiliate a test-run today? Remember, it's FREE to join as a Starter Member.

You can take it from there.  Looking forward to seeing you in the community.
What are you grappling with as a new blogger?  Please feel free to leave a question in the comments below and I'll let you know if WA provides the answer you're looking for.  
If you're already a WA Member and want to join in the discussion, please let us know what LOVE LOVE LOVE about Wealthy Affiliate.