Please follow and like us:
Easy Start Up Business Ideas
Looking for some really Easy Start Up Business Ideas?  
Here are 10 fabulous ideas to get you thinking, by Guest Poster, Victoria Greene of Victoria E-Commerce.
10 Easy Business Ideas For When You Need a Change
Now more than ever, moms and entrepreneurs are on the lookout for ways to desert the daily grind and find a satisfying job that is fulfilling and flexible. The traditional model of working 9-5 and finally retiring at 60 is the way it's been for a long time, but it's no longer the only way to earn a good living. We are increasingly aware of how precious life is, and the potential we all have to find work that gives us satisfaction.
If you've ever wanted to build a business from scratch, now is the time to do it. You don't need to spend a fortune on startup costs; many businesses can be started cheaply from home. Here are some ideas for easy businesses to get you thinking – some of which call for particular skills or aptitudes, and some which require nothing more than a good WiFi connection.
Start a catering company
If you're a great cook and comfortable feeding large groups of people, then your calling could be in catering. The great thing about starting a catering company is that you can start small and gradually work your way up to larger, more high profile events.
From finger food buffets to wedding spreads, running a catering company will give you creative license in the kitchen, the satisfaction of feeding hungry guests, and the independence and control that comes with running your own business. What's more, you can enjoy the social side of meeting people at events. Ensure you have all of the necessary licensing and hygiene certificates required to become a professional caterer.
Become a tutor
Do you have a passion for teaching? If you love helping others learn and have the knowledge, patience, and people skills required to be a good teacher, then becoming a private tutor can be an excellent way to earn money. The tutoring industry is really taking off, so this is the perfect time to get involved.
Websites like Tutorme are worth checking out to help you find pupils; ideally you will want to find students who will visit on a regular basis to keep the money coming in. Whether you have an aptitude for maths, english, music, or biology, there will be someone out there willing to learn.
Embrace pet sitting
If you love animals, then this option is a no-brainer, especially if you aren't able to keep pets at home. Many pet-owners struggle with the fact that they're out at work all day and have to leave their animals behind, not to mention finding people to care for their pets when they're on holiday. Pet sitters offer the ideal solution.
As a pet sitter, your job essentially comes down to walking, cuddling, feeding and playing with animals while their owners are away. You may stay in their homes while they are out of the country (which has its perks), or pop in on a daily basis to take puppies out for walks. With the right marketing and enough regular work, being a pet-sitter is a dream job for admirers of the cute and fluffy.
Be a massage therapist
Massage therapy is a great field to get into, as the industry is growing like crazy. As we struggle with the aches and pains of daily life, poor posture, stress, and sports injuries, massage therapists are in high demand. Whether you work as a mobile therapist popping into homes and workplaces, or you set yourself up at home, there are many approaches that allow you to work massage around your schedule and priorities. You will, of course, need to train as a massage therapist before you go around offering your services!
[Editors note: I doubt Vicky knew this, I was a full-time Massage Therapist for 10 years. I trained in Aromatherapy, Reflexology, Shiatsu, Polarity Therapy, Reiki and Quantum Touch.  Absolutely loved this phase of my life.  It's a wonderful way to earn really good money. One tip if you're going to embark on a massage career. Find clients who commit to regular treatments and have them pay up-front for a month or two of weekly treatments.  Make sure you have a rule that if they cancel on the day they forfeit their session.  This way your clients will respect your time. Plus you ensure that they get better results and you get a secure monthly income. 
One quick tip if you're going to embark on a massage career. Find clients who commit to regular treatments and have them pay up-front for a month or two of weekly treatments.  Set a rule that if they cancel on the day they forfeit their session.  This way your clients respect your time. Plus you ensure that they get better results and you get a secure monthly income. Worked for me. ]
As with anything, the right marketing is key. Setting yourself up with a website and social media accounts is a must, and you may want to consider using PPC advertising to generate some traffic in the early days. Traditional forms of advertising, such as leaving flyers and business cards, would be worth your while too.
Act like an accountant
Accountants are always in high demand because almost every business needs one. If you're a dab hand at payroll and tax returns, you could save stressed business owners a lot of hassle, and head up your own independent business in the process. Becoming an accountant will take training – you need formal qualifications – but the skills are highly useful and transferable.  Start small with one or two SMEs, and build your client base (and reputation) gradually.
Consider affiliate marketing
Wouldn't it be nice to make money for doing almost nothing? With affiliate marketing, all you need is a website that's generating a decent amount of traffic and some good content. The way that affiliate marketing works is you recommend or link to a product for sale online – on Amazon, for example – and if the user goes on to purchase that item after being referred by you, you get paid a commission. An affiliate site can be about anything: tech, homeware, food, fashion. Here are some examples of successful affiliate websites that are all generating a passive income:
[Editor's Note: I'm currently training to become an Affiliate Marketer with Wealthy Affiliate.  Read more here or join me on Affiliate Bootcamp.  Level 1 is Free.]
Get blogging
Of course, you can't really get into affiliate marketing without a blog. That's the first step. And even without affiliate marketing, blogging in itself has the potential to earn money, as long as you can drum up an audience. For instance, TechCrunch started out as a hobby blog, but is now worth several million dollars.
To make money from blogging, you must be prepared to write regular, useful content for your readers. You will need to dedicate time and energy to building engagement, and identify how you will monetize your traffic, whether that's through advertising income, product reviews, or making sales (which we will cover below). Check out this post for ideas: How to: Blogging for Money.
Open an ecommerce store
If your aptitude is for sales, or if you create products that people might like to buy, then it's actually never been simpler to set up a professional-looking online store. Ecommerce can be a great way to earn money, whether you sell wholesale products, artwork, handmade goods, or even digital services.
If you're wondering how to build an online store without hiring a web designer, you'll be glad to know that there are many good DIY e-commerce store builders around with very affordable plans. Some, like Shopify, even offer free trials for you to test out beforehand. Etsy is also a great marketplace option, especially for those who sell one-of-a-kind, personalized gifts.
Do some dropshipping
Dropshipping is somewhere in between ecommerce and affiliate marketing. With dropshipping, you still sell products online, but you hand the inventory side of things over to a third party. This way, they handle order fulfilment, and you don't have to worry about storing stock or investing in goods upfront. It's one of the easiest ways to start an online business.
While it can seem a little more complicated to set up initially, the returns from running a dropshipping site (as opposed to an affiliate marketing site) are potentially much greater. Find the right dropshipping supplier, and you can even sell products internationally or on marketplaces like eBay.
Wow with webinars
Not only are webinars a great way to covertly market products, services and content (whether your own or someone else's), they are also a good way to generate an income in their own right. As with many of the options for making money online, success comes down to getting traffic.
One thing is for sure, if you've got a lot of knowledge or experience on a subject, then just like with tutoring, this is a great way to spread and monetize that knowledge. Either charge customers to access the webinars, or use the webinars to advertise and sell products.
As you've probably guessed, this list barely skims the surface of the possible options out there for starting a new business. So it's worth asking yourself, what do you do well? And how can you turn that skill or talent into a profitable business venture? Start brainstorming and see what you come up with, then share your ideas below!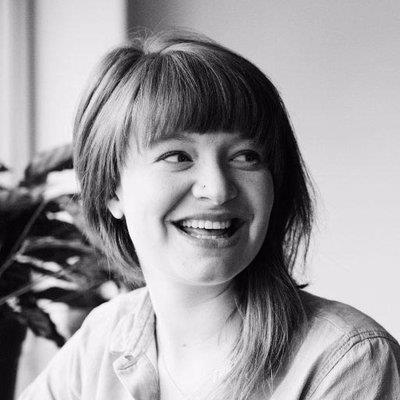 Victoria Greene is a freelance writer and branding expert who blogs at VictoriaEcommerce. She loves to help business owners maximize their online budgets with great marketing that engages and creates communities
Please follow and like us: