Please follow and like us:
The Best of the Black Friday Deals
for Bloggers
You may recall I blogged about my Favourite Black Friday special last year…
And the year before…
And this year is no different – Wealthy Affiliate's incredible offering still ranks as my favourite Black Friday Special.  
Why?
Because all the Tools, Training and Support I've ever needed to build my websites, I've found at Wealthy Affiliate.
It's my one-stop-shop for all my blogging needs. It's where I learned about
website creation
writing rich content
keyword research
online marketing
social media marketing
affiliate marketing
The Wealthy Affiliate Black Friday Deal
And on Black Friday I get all-year-around access to Wealthy Affiliate for the rock-bottom price of $299 (82 cents a day).
As Black Friday 2018 falls on the 23rd of November, I came up with 23 Reasons to take Wealthy Affiliate's Black Friday Special.   I'm not going to reinvent the wheel in this post, you'll find all 23 Reasons here…

Disclosure:  Some of the links in this post are 'affiliate links.'
This means if you click on the link and purchase the item, I will receive an affiliate commission.
Click below for Wealthy Affiliate's Offer of the Year
So what's new in 2018?
This year I'm adding another awesome deal to my Black Friday Shopping List.
Most of you know by now that I've built my websites on the cheap, my only cost of business being my annual membership to Wealthy Affiliate and my monthly subscription to Jaaxy.
But I've been making money on my sites for a while now and my websites all need a facelift.
I've decided to go PRO.
It's time I treated myself to a paid Theme.
I've always been a bit nervous of upgrading to a paid Theme because you only really know whether you're a happy with a Theme once you've tried it.
So I've been researching professional Themes for about a year, maybe longer.
Divi by Elegant Themes
And that's how I discovered Elegant Themes, a Theme Club with 87 beautiful Themes including their signature Theme, Divi.  
Divi stands out way above any other paid Theme I've come across.
I've read so many posts on Divi and seen so many gorgeous websites created using Divi.
I've known for a couple of months that I just have to have Divi and nearly bought it a few times recently.
Non-Profit Websites using Divi
I was even more convinced that Divi was the Theme for me when I started building a website for the Non Profit I'm involved with, Physical Literacy for Children.  
I started researching Non-Profit Websites that were designed using the Theme Divi. And they are stunning.
Surprise, surprise
What clinched the deal for me was when I discovered that The Kids Gym had just revamped their company website using Divi. How gorgeous is their new-look site?
It has so many design elements I love.
I very nearly bought into Elegant Themes more than once in the last few weeks.
And then I heard about Elegant Theme's Black Friday Deal and decided to hold out until Black Friday.
The Elegant Themes Black Friday Sale
Elegant Themes really go all out on Black Friday, they roll out brand spanking new Themes and give away thousands of free prizes and bonus gifts and their lowest discount ever.
The deal will be live on November 23rd at midnight Universal Time (UTC) which is 2am in South Africa.  
Their website is still displaying their usual rates:
I don't know the exact price yet but I did some snooping and it seems that the discount will be about 25%.
So I'll be paying:
$67 for Yearly Access, or
$187 for Lifetime Access
And next year I'll pay $120 to upgrade from Yearly to Lifetime Access

Can't wait to install Divi on my 3 sites and start playing.   So excited to see my see my site transform into something spectacular.
I've even purchased a course on Udemy called Give your WordPress Website a Makeover: Divi Theme Redesign by Kristen Palana.   Udemy also has a great Black Friday Special – get one of their top courses for only R 100/$10 and a free course on Cyber Monday.
And while we're on the subject of Online Courses…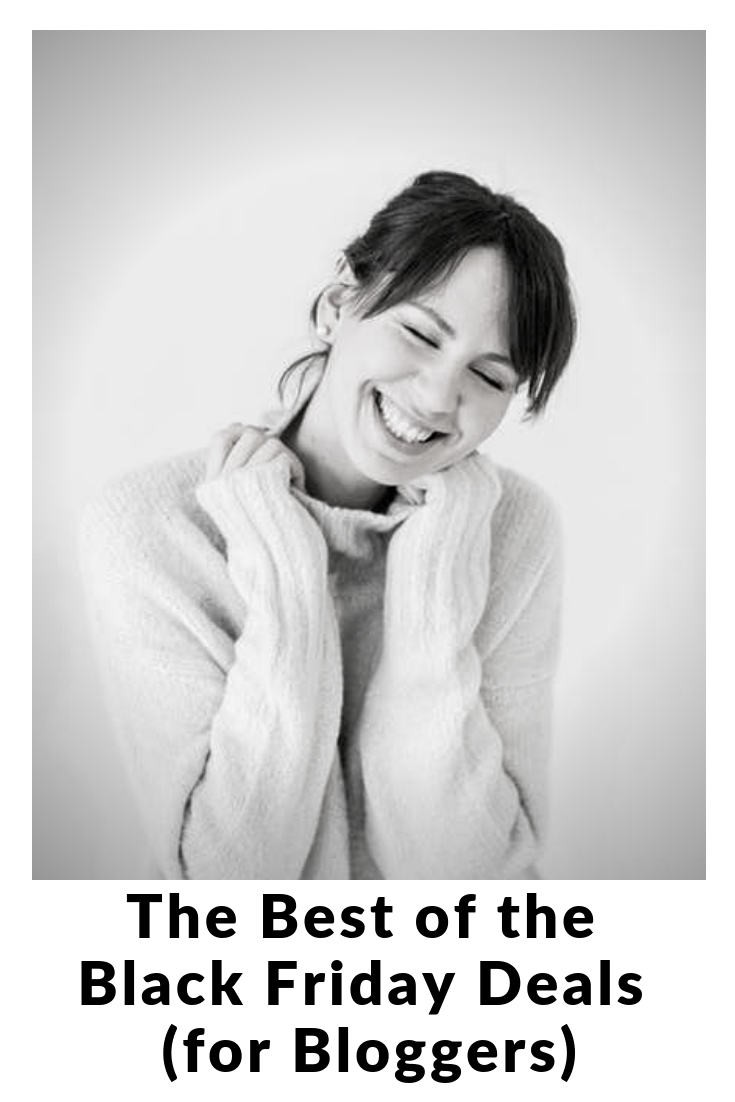 There's one final Black Friday Offer I have my heart set on…
Teachable
Though I don't think my business will be able to afford it this year.   Not just the money, I can't spare the time for this Black Friday Special until I'm back in my blogging business full-time.  (I'm currently working part-time as a Consultant for The Kids Gym and Public Officer for Physical Literacy for Children).
Heck, I didn't even have the time to do Teachable's Black Friday Bootcamp.
But I'm absolutely convinced that the next step in my evolution as a blogger as to get my first Online Course under the belt and I feel that Teachable offers the best training on this.
Why?
Because so many of the top Mom and women bloggers I follow are already creating magnificent courses on Teachable, to name a few…
Rosemarie Groner – The Busy Budgeter
McKinzie Bean – Moms Make Cents
Michelle Schroeder-Gardner – Making Sense of Cents
Melyssa Griffin
And Teachable's Black Friday Deal offers insane value.
Again, it's far too much for me to explain in this post. It's all explained on this page:
But I simply don't have the additional $348 this Black Friday to sign up for a Year on Teachable's Basic Plan so I guess I'll be holding out for this one next year.
So there we have it.
My Blogging Business Shopping List for this Black Friday… and next.
Quick Recap:   The two deals I'll be snapping up this year are:
The Wealthy Affiliate Black Friday Deal at $299 for the year (for the 3rd Year in a row)
The Elegant Themes Black Friday Sale (for the first time)
And I'm working on bagging the Teachable Black Friday Deal next year.
Disclosure:  Some of the links in this post are 'affiliate links.'
This means if you click on the link and purchase the item, I will receive an affiliate commission.
What's on your Black Friday shopping list?
What do you think are The Best of The Black Friday Deals for online marketers?
Please follow and like us: