Please follow and like us:
How to Become an Entertainer (as a Mom)
Ever dreamed of becoming the next Beyoncé or Adele?  I just discovered that two of my favourite icons in the music world just happen to be rocking Motherhood as well.  
Reese Witherspoon, another icon of mine, knows all about balancing motherhood and stardom too and I adore her portrayal of a Mother (pig) choosing to live her dreams in the animated movie SING (which I've watched with my 4-year old a good few times). 
So if becoming a STAR is your BIG DREAM, I'd sit down with a bowl of popcorn to watch SING and then read this post.
How to Become the Entertainer You Always Wanted to Be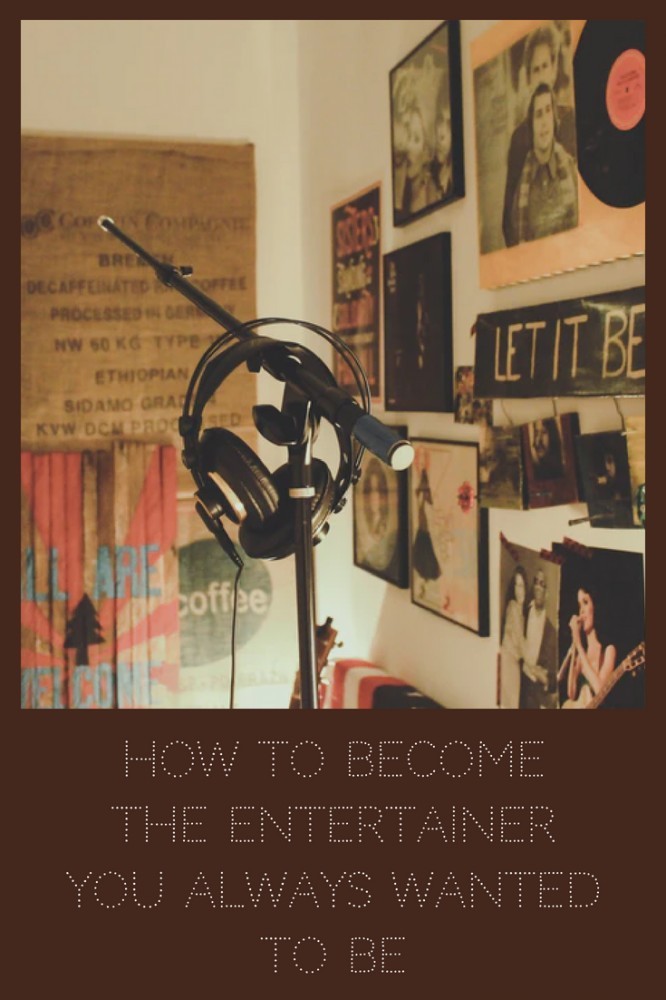 No matter if you have been dreaming of becoming a musician or a singer all your life, or just remembered your childhood dreams and would like to catch up with lessons, you can become what you always wanted to be with hard work and determination.
However, to guarantee your success, you will need to change your mindset, learn to accept criticism and ask for professional help. Below you will find a few tips to help you make your dream come true
Get Your Skills Professionally Assessed
There's nothing worse than having an unrealistic view of our skills and abilities. It is important that you turn to a professional who will assess your skills and give you detailed feedback and a plan. You might need to work on your vocals or your guitar skills for a few years, but after all, it will be worth it. Without getting several professional assessments, you will not know anything about the road ahead.
Listen to Yourself
A great way to find out whether you have what it takes to make it in the competitive music industry is recording yourself and listening back. Thanks to the development of video and mobile technology, you can now set up a studio in just a few hours, recording your favourite songs. Start with having your headphones on and playing or singing along, finding out where your main development areas are.
Find Your Genre
It is also important that you create a unique brand for yourself as a person. Let your personality shine through, and pick the genre that helps you express your creativity and artistic talent the best way. It is not likely that you will pick the right genre the first time, and you might experiment with different instruments and styles for years before you are able to develop your unique style. Don't exclude any genres and find out where your talent really lies.
Ask for Feedback
Once you have developed your confidence and are ready to go out there, invite your friends and family members to listen to what you can do. Alternatively, you might create a few videos and upload them on social media and video sharing websites, asking your audience to give you constructive criticism. Be prepared to negative voices, and don't get discouraged by criticism.
Book Professional Private Lessons
Once you have a list of areas you have to tackle, you can start looking for a qualified music teacher. Start searching for singing lessons near me and find a patient teacher with loads of industry experience, who will not only help you learn how to sing, but also other aspects of performance, such as entertainment, engaging with your audience, and body language.
If you would like to make it in the competitive music industry, you will have to be prepared for the challenges ahead. Learn to deal with criticism, make sure that you choose your style and genre, and get a professional to guide you through the journey.
So… Are you going to give it your best shot? It's never too late to live your big dream. 
And there's absolutely no reason why being a Mom and living your dreams should be mutually exclusive.
YOU CAN HAVE BOTH.  Icons like Beyoncé, Adele and Reese Witherspoon are proving it to you.
Just remember, when you're rich and famous, you first heard it here – at Inspiring Mompreneurs.
Please follow and like us: