Please follow and like us:
Are you at that stage of your business where you're having to consider placing your child (or children) in some form of Child Care?  We all know how important the formative years are in preparing a child for LIFE.  We know that Early Childhood Education matters. 
Perhaps that's why we stress about this subject so much.  It's not an easy decision – or at least it wasn't for me as an Attachment Parent. Because I loved being the Primary Caregiver to my son.  I also know that one-on-one attention is something SPECIAL. And rare in this world. 
And letting go is hard. For both you and your child.
However, as much as you want to be everything to your child:  Primary Caregiver, Mother and Teacher, most of us don't have the training and skills that actual Teachers have.  Let alone the Patience. (Or is that just me?).
Which Child Care option is best?  This subject is explored in depth in the guest post below.  #earlychildhoodeducation
Vivid Information on Childcare and Learning
Guest Post by Anna Wrench
Childcare is the care and supervision of a child or multiple children of age anywhere from six weeks to thirteen. This is basically the action of looking after children through a daycare centre, nannies, babysitter, teachers or other providers.
These service providers are well-trained professionals who have a wide knowledge about childcare.
Childcare is a broad topic and generally covers a wide spectrum of professionals, institutions, and child activities, social and cultural conventions.
Parents tend to opt for this service for their children as it early childhood education is such a crucial and overlooked component of child growth and development.
Here, the main focus of childcare is on the development of the child, mentally, socially, or psychologically.
What are the benefits of a Child Care Centre?
For Children:
Childcare and early learning provide:
a platform for the growing children to develop in a carefree protected environment and
also provides the opportunity to socialize with other children at the same time.
This is one of the reasons why childcare is in great demand these days.
For Parents:
Another equally important reason is:
it frees you up to run your business
if you know your children are in the right place and in the right hand, you can concentrate on your work
Early Childhood Education
Childcare providers act more as the children's first teachers and play an integral role in the child's early education system. In many cases, the child care provider is a teacher or comes from an educational background in child development, and they can provide proper training with the common skills development.
Professional caregivers are trained to deal with the children within the context of a centre based care or a home-based care.
Apart from that, your children can learn so many things at a childcare centre, through:
group discussions
group activities
modern learning tools and
behavioural activities
This quality care from an early age to the child leads to their future successes and can be very impactful.
Childcare Options
There is a wide range of early childhood education and care services available to families.
The two most important of them are:
1. Family Care
Family care is primarily for children who have not yet started school and are either very young ones who are handled by nannies or other care providers.
Here the care is flexible and can be tailored to suit each child's needs including overnight care.
Parents provide all the care and developmental activities in their own homes.
2. Childcare Center
These childcare centers are run by the private operators, local councils, community organizations, employers and non-profit organizations, providing all-day or part-time care for the children whose parents both work and offering developmental programs within their care programs.
Remember to always check their infrastructure before enrolling your child in any childcare centre.
Other than this, there can be other options as well.  Parents are able to find their own caregiver or arrange childcare exchanges or swaps with friends or family members.
So now it's over to you to search for suitable childcare options in your area.
About the Author
Anna Wrench is a knowledgeable and qualified blogger. I adore writing a blog on many topics, like Parenting, Childcare, Home Improvement, Business, Health, Lifestyle, Entertainment, Pet, etc.
Follow Anna on: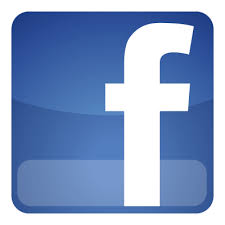 Wrapping Up
Three things that were very important to me when I placed my son in childcare.  (This is my personal experience of course and may differ from yours.  Every child is unique and every Childcare situation is different).
I found that if my child really connected and attached to a Caregiver at his School, he was happy.   Especially at an early age (2 to 4). As he got older (4+), it was more about attaching to friends than Caregivers.
I found the smaller the school, the happier he was (more individual attention). 
In my opinion, who the Teacher is and how she treats the children is way more important than how fancy the School looks and how many toys are available.  Kindness and Love are more important to a child than any Playground in the world.
Do you agree?  What is most important to you in choosing the best Child Care Centre for your child?  
Please follow and like us: