Please follow and like us:
The world seems like a scary place for most of us right now. Especially for small business owners.
In 2020, we've seen Mom Entrepreneurs truly test their mettle by adapting with aplomb to the changes that the pandemic has forced upon their businesses. Most have had to make huge changes to their operations.
They've had to invest heavily in a digital and physical infrastructure that keeps their employees and their customers safe.
They have had to find inventive solutions to ease cash flow, and meet customers on their own turf at a time when consumer confidence is at its lowest in years.
It's been an exhausting and terrifying time that has seen many entrepreneurially minded women fear for the fate of their businesses.
But it's also been an emotional rollercoaster ride for employees. Many will have feared for their own jobs, livelihoods and income. They may still be worried about how they'll be able to feed their families and keep their bills paid.
While you may be back up and running operationally, it can be hard to reignite that spark of enthusiasm and productivity in a workforce that's had the wind knocked out of its sails.
Your employees need a pick me up. Here are a few ways in which you can oblige…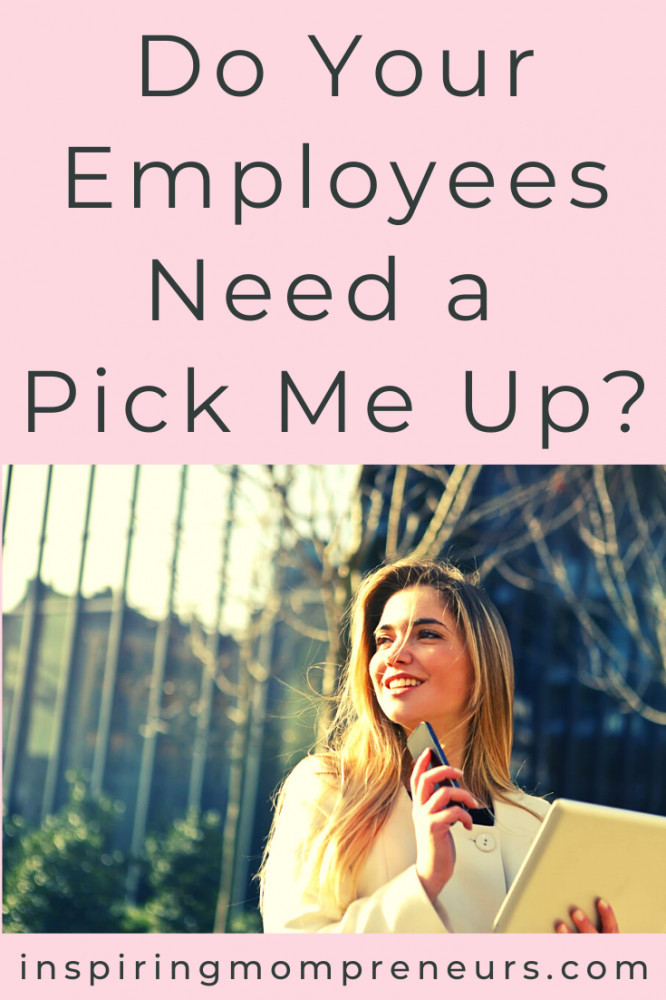 Use an employee recognition platform to boost engagement
Even before the pandemic threw our world into disarray, employee engagement was an issue for most companies, large and small. In fact, 85% of the global workforce is either not engaged at work, or actively disengaged at work. When employees don't feel as though their achievements are recognised at work, this can lead to inertia and missed targets.
The good news is that employee recognition platforms can help you to celebrate, share and reward employee achievements whether your team are on-site or working remotely.  They can even be tied into your bonus or incentive scheme. Which brings us to…
Give them rewards that matter
Sure, we all like monetary rewards. But financial bonuses may not necessarily be the best way to motivate and engage your team.
Some may value other rewards, whether that's a turkey voucher from GThankYou.com to feed their family, flexible hours to drop the kids off at school, or the ability to accrue time off to spend time with their loved ones. Every employee has different priorities. If you're not sure… just ask them.
Send them a surprise
It's one thing knowing that you're getting a treat. It's another thing entirely when you receive something unexpected. Even something as simple as sending handwritten notes or thank you cards out to your remote employees can make a huge difference and show them how much you care.
Keep your door open
Finally, an employer who listens is worth their weight in gold, especially at a time like this. Knowing that you're on hand to talk their problems through with them, address any anxieties they have about their job in the current climate and help them to achieve their career goals, even in these difficult times, can be a colossal pick me up for your employees. So keep that office door open… even if it's just a metaphorical door.
Image Credit: Andrea Piacquadio via Pixabay
Please follow and like us: