Please follow and like us:
Business loans are often advised, whereas personal loans can be ill-advised. In a way, loans are how businesses operate.
Businesses provide goods or services and expect payment. They invest in assets trusting their values will increase. These are, fundamentally, means of deferring value and reward for a later date.
Invoices, while not loans are a means of giving a client time to pay for the value you have already granted them. In other words, financial trust is a standard operating procedure for businesses large and small.
But how can we think about business loans in the healthiest manner?
After all, when we borrow money, no matter how justified the purpose, we want to know that we're making the right decision.
We want to forecast the results.
We also want to feel secure in our financial handling, because this will bind us to a deal for a certain amount of time.
So, as a budding entrepreneur, what simple, universal, always-worthwhile advice can we give you?
With three easy-to-remember considerations, we are sure you will be able to apply to your business.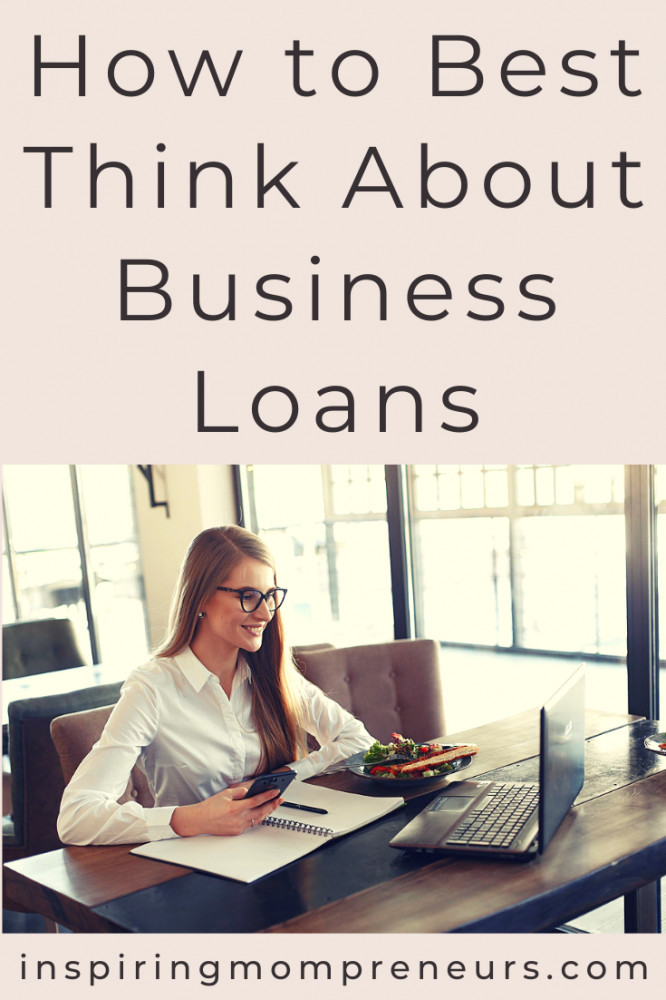 Consider All Of Your Options
It's best to review all of your options before selecting the best loan lender. This can help you understand just what terms you can gain with your credit, and just how much you may be entitled to.
Some loan systems are not like the others. For instance, invoice loans can help you settle your invoice immediately, which the provider then chases up with the already-accepting client of yours.
For a fee, you have secured an immediate loan for moneys you were owed in the first place. Keeping these kinds of options in mind will greatly help you open your mind going forward.
Use Your Assets
It's also important to use your assets in the best possible direction. You can often use them as leverage to gain greater sums of money with more favorable terms.
This might include company cars, or other times that can be easily liquidated, and serve as a form of collateral.
This is very similar to how contributions work in the 'civillian' world, but as a business, you may find that the scope is more easily found here. No matter what you do, using assets is a great place to get started.
But first, you need to analyze what you're willing to put on the table.
Consultants Are Your Friend
Consultants really are your friend. Whether you need direct support from a hired accountant or financial manager, having someone else look through your books and assess if you are justified in taking this loan can be a great idea.
This also works if you hope to use these funds in service of an important project, as properly costing your upcoming approach is essential to make sure things work out well.
Forecasts, calculating collateral and replanning can help you remain secure in your loan application and utility from start to finish.
With this advice, we hope you can more easily think about the best business loans.
Image Credit:  Pexels – CC0 License
Please follow and like us: