Please follow and like us:
When you start your own business, you quickly realise the need to set up a website so your new empire can have an online presence, attracting clients or customers worldwide who browse or shop online.
Confusion can set in if you are new to the online world as you begin to wonder,
"What's the difference between a website and a blog?"
and, more importantly,
"What does my business need?  Do I create a website or a blog?"
And then of course, you'll be wanting to know
"How do I create a website or a blog?"
Let's clear all this up for you, starting with the differences between these two terms.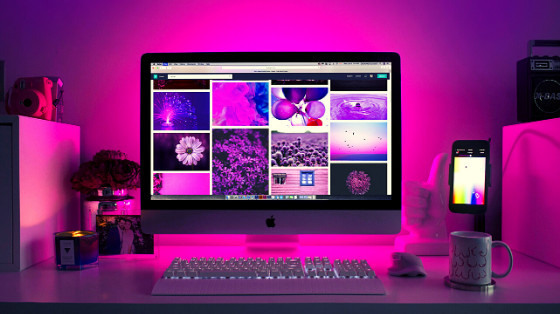 What is a Website?
A website is the term given to the domain you would register for your business as well as what you place on that domain; your website builder, theme, plugins and content.  Content can include a blog.
What is a Blog?
A blog (shortened form of the word "weblog") is a kind of online journal and can stand alone as a website or be just one tab (or page) on a website.
Blogs started out almost as diaries online but have morphed into integral parts of business websites, where you can either track your journey as a business owner or put up posts about topics that would interest and attract your audience to your business, product or service.

Blog Posts that Work Well
These are the posts that are most popular online, consider adding these to your blog roll.
How to (e.g. use your product)
Lists – e.g. Top 10 List
Checklists
Tutorials
Problems your customers face and your solutions
Roundup posts – e.g. Roundup of your top clients or your top influencers in your niche
Testimonials or interviews with happy customers (think video)
Reviews of products that work hand-in-hand with yours
Inspirational quotes about your industry, product or service
Stories that evoke emotions (funny, sad, frustrating etc.)
Infographics
Contests
Interesting stats and figures
Trends in your industry
Industry news
How to Create a Website or a Blog
Domain
If your wonderful new invention or product or service is called WidgetX and it's aimed at the local South African market, you would ideally find a domain name called widgetx.co.za.
If your product is aimed at a global market, you would be better off with a .com or .net domain.  So you would be looking for widgetx.com or widgetx.net.
Hosting
Once your domain is set up, you also need to have your website hosted on a reliable server.
Most web hosting service providers charge annually for a domain and monthly for hosting your website.
To give you an idea of pricing, a company like Web4Africa gives you your domain name free for the first year as well as affordable web hosting.
Website Builder
Once you've set up your domain, you would start developing your site. In some cases, you can build your website first and then purchase your domain and transfer your site over to your domain.
Most Mompreneurs I know use WordPress, Wix or Squarespace to build their site.
Some entrepreneurs build their own websites and others hand over web development to experienced professionals.
If you choose to hire web developer, I would recommend you learn a few basics and at the very least know how to login to the backend of your website so that you can take over or hand over the reins at any stage of your site's development.
Theme
Each website builder has a number of themes you can choose from to make your website attractive and easy to build.
It's like having a framework in which to place your images and text.  Each Theme also comes with colour coding and fonts for the headline and text so you don't have to figure that all out yourself.
I've found I could usually get along with an unpaid Theme on WordPress. This site is built on WordPress using an unpaid Theme – Adventurous by Catch Themes.
It's best to choose a theme that is as light (quick to load) and responsive (mobile-friendly) as possible.
Plugins

If you've chosen WordPress, you'll also need to load a few plugins that make your website work better or give you greater functionality.
For example, you get plugins that help with Search Engine Optimization (I've heard Rankmath is the best one to use these days and have been meaning to switch from All-in-one-SEO to Rankmath. Yoast is also a popular choice.)
It's also a really good idea to load an image resizer such as Smush or EWWW Image Optimizer to compress your images to speed up your site.
Be careful not to load too many plugins as this can make your site slow to load which turns visitors away. A very good plugin to add is Lazy Load by WP Rocket because it makes images load slower in order to get the page up faster.

Content
Your website content will be created on pages and posts.
If you only have a website and no blog, you probably won't need to create any posts as you'll only need a few basic pages to highlight:
Who You Are (About Me or About Us – this page could also give your company history)
What You Offer (what your business does or what products or services you offer)
Where to Contact You or Find Your Business (could add a map to your premises or a contact form)
How to Transact with You – you might add a Shop or Store on your website and/or add a signup form to your newsletter
Your Privacy Policy or Terms and Conditions
You would be able to see all these pages as Tabs at the top or in the sidebar of your website.
You might also have some side widgets (ads or images that link to your social media channels or special offers) in the sidebar next to your main body of content.
If you do have a blog, you could add a page on your website that can contain links to multiple posts.  If you want your blog to be the first thing your visitors see, you can make your blog your website's home page.
However, you could also create a simple landing page as your home page so that visitors only reach the main body of your website once they have given you their email address or watched a video.
We'll leave creative direction up to you.
Hopefully, this little article gave you some great ideas on how you can create your own website or blog for your business. Did we leave anything out?  Feel free to pop your questions below.
This post was sponsored by Web4Africa. All opinions are my own.
Please follow and like us: