Please follow and like us:
Meet Lilian Tsitsi Musa of WorldVentures Dream Vacations
This is a story of incredible faith, courage and tenacity. A story of a Mother's love for her children, a story of a Phoenix rising from the flames.  It's a story of an intrepid Entrepreneur who refuses to give up no matter what life throws at her. 
I met Lilian at Wealthy Affiliate when she left a comment that gave me goosebumps on my post, What Really Matters To You?  I was so moved by her story, I felt I had to share it here on Inspiring Mompreneurs.
Lilian Musa once co-owned a thriving manufacturing business and lost it all when her husband passed away.  She had to pack up her life and move with her 3 children to the UK from Zimbabwe.
Unfortunately, this was not the only hardship Lilian had to endure. A few years later Lilian fell ill and was paralysed for 7 years. Yet once again Lilian kept the faith and managed to run a property business and raise her children while patiently healing and learning to walk again.
Recently Lilian embarked on a new adventure. She reinvented herself again, this time as a Network Marketer. Lilian now travels the world while building, WorldVentures, a Direct Selling business offering Dream Vacations. 
Lilian tells all in her riveting interview.
Meet Lilian Tsitsi Musa
My mission is to empower others to live a life of abundance and fulfilment creating peak experiences, building lifetime relationships locally & globally.
My passion is to be a rainbow in someone's cloud, always giving more than taking & helping ordinary people achieve extraordinary goals.
My belief is that life has to be lived and not rehearsed, it's a one time offer so let's give it our best shot.
I live In Bristol, South West England in the United Kingdom and I Work From Home
I am widowed for the past 19 years with 3 grown-up children, (2 girls and 1 son) + 2 grandchildren, a boy and a girl from my daughters.
I have co-owned a manufacturing business with my late husband for 10 years back in Africa and in the UK I have worked in the travel industry as an employee of a travel agency and now I am working as an Independent Representative of Worldventures which is a  Network Marketing Company operating in the travel and lifestyle space.
I worked in Network Marketing and the Affiliate marketing industry for the last 3 years working from home and it's been an amazing journey so far and looking forward to the future.
My proudest achievement was bringing up 3 fine children who have their heads screwed on. I thank God for the grace and strength.
Do you consider yourself a Successful Entrepreneur?
I am building. I was successful in my previous business but it was not network marketing. It was conventional.
That was way back when I was in Africa, I was in manufacturing and we did all the military hats, for the Army, Airforce, Police and we also did Graduation caps for all the Universities. We were the only company in the whole continent that did that because previously they used to import them from Germany.
But unfortunately my husband died in 1999 and Politics got in the way and I lost everything.  That's how I ended up in the UK.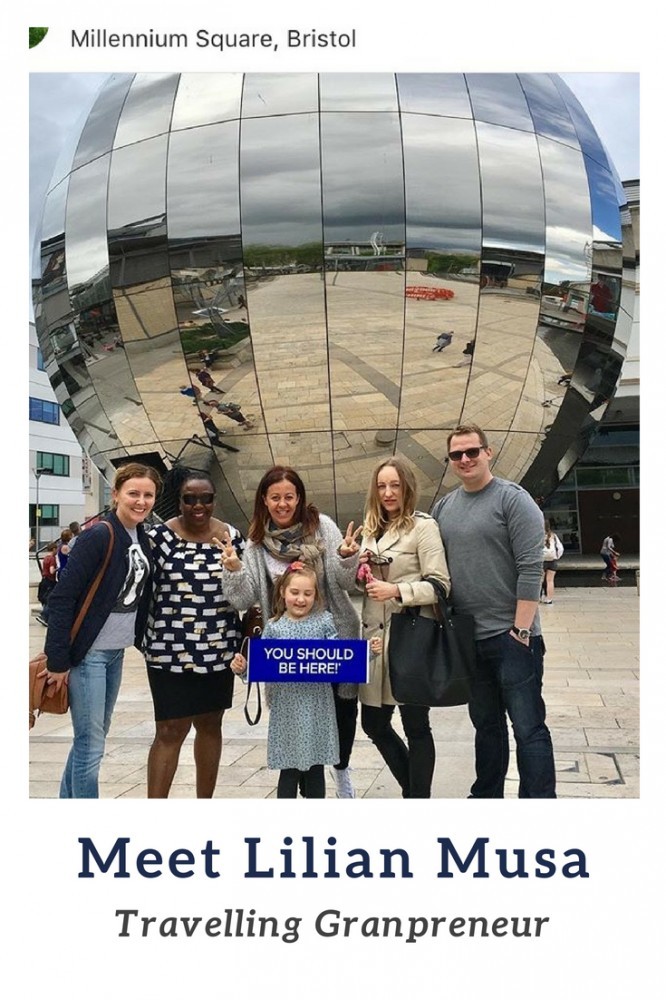 How sad…
Yeah, but looking back it was to my advantage.
Yes, it was hard and my children suffered because I nearly died too a couple of years down the line.
I was paralysed in 2003 and didn't walk for 7 years. Doctors had actually written me off.  They said I would be dead in 3 to 6 months because I couldn't even get out bed.
I chose to trust God because I have very strong faith. I just prayed for a miracle and believed that one day I will be back on my feet.   It took 7 years for that miracle to happen and after those 7 years, I had to relearn how to walk.   So that took me another 3 years, from 2010 to 2013.  So that was 10 years of my life on hold from 2003 to 2013.
Who looked after you all this time?
The State was amazing.  I had Carers around the clock for all the years. My kids were in private schools and they went to University.  As a widow,  it meant that I was on my own, but my care team was absolutely amazing.  I can not thank God enough for them. I didn't even have keys to my own house, I had Carers coming in around the clock, helping in the morning, noon and evenings because I had to be bed-bathed,  helped with toileting and dressing. They also helped with the cooking and cleaning up.
The NHS was amazing and still is.
Did you have citizenship?
I had residency.  I came in originally on a work permit.  When I left Zimbabwe I decided to get a job here.  I joined a Travel Company and miraculously, God made a way, they applied for a Visa for me and I got in on a work permit.  When I fell ill, the state then engaged a Solicitor to handle my residency which came about 3 or 4 years later and that's how I ended up a British Resident.  I always say, "When God has opened a door no man can shut it". 
What was the disease that caused you to be paralysed like that?
I had a virus that went into my spine and blocked my nervous system and within an hour my whole system shut down from my feet right up to my breast.
I had a spinal operation to clear up the abscess. The team of surgeons working with me said they had never come across anything like that… there's actually one TV Personality who has a similar condition now and they're talking about it on television. But before me, they had never seen anything like that and her case is nowhere close to what my situation was because after a couple of months she started moving.
I didn't move for the next 7 years.
The verdict was that I would never walk again but God had a different plan. The one who knows the make-up of a human body is the one I chose to trust at all times.
Wow, that is hectic.  And what did you do all that time? Did you read lots of books? What were you able to do?
In all that time I just read the Bible and prayed for a miracle.  I had to work with God because for me, it was the only option I had.  After being told that there's no way I'm going to come back to life and lead a normal life I had nothing to lose by trusting God, if anything, I had everything to gain.
And I just said to God, "You know, you raised dead people. I still have a mouth that speaks, so You can work with what I have and do what You do best."  With that in mind, I had so much conviction that God would heal me one day. When and how was not for me to know but all I knew is that God is well able. I waited in faith believing even though there were no signs.
WOW, that is incredible. I've got goosebumps. What an awesome story.
So now, you're just kind of rebuilding your life, since 2013…since you were able to walk again.
Yes, since 2013…. Once I was healed and started feeling my body again and started doing small things in the home and for myself, it felt awesome just knowing that I was on the mend.
Initially, I went into Property Investments buying and selling apartments off plan and it went on very well until the property market crashed. One of my clients, when I was in the Travel Industry, was the Director of a huge Building Construction Company, in the UK  and in Europe.
His name is Richard and I told him that I'd like to buy properties off plan and then sell them because at that time you could show someone a plan and it was possible to sell the property off plan.  Property transfer was possible before you even outlay any money into it which suited me well as I didn't have any money to my name.   So I did that from 2008 to 2011, while I was in bed, literally on my computer. I made a staggering £41,000 pounds in commission in 7 months with 17 properties.  I thought that was impressive.
In my previous business, I was tired of hiring staff and managing them. It was too draining especially with the economic climate in Zimbabwe at the time. Our business was very labour intensive.
I must admit that we were making a ton of money but we were slaves to our own business.  I was the one that went in first and left last.
I was a wife, a mother, a professional, a business owner and it was a total overload and it was taking a toll on me.
We also did a lot of travelling because we had to source the raw materials and machinery in different parts of Europe.  Over the years we kept on diversifying and growing into different areas and our product range grew from military caps and graduation caps to pith helmets, Safari jackets and Photographers Jackets which were very popular in Australia, New Zealand and the USA.
My husband concentrated on the marketing side and I did the sourcing of everything and the Administration side of the business.
In a nutshell, I would say I like Network Marketing because each person comes on board as a business owner because they want to be their own boss and depending on how serious they are, they all work with you to achieve the goal they have set for themselves.  The system is duplicatable and all they need to do is learn and follow the proven system.  My job is to support them and teach them to do the same with their teams.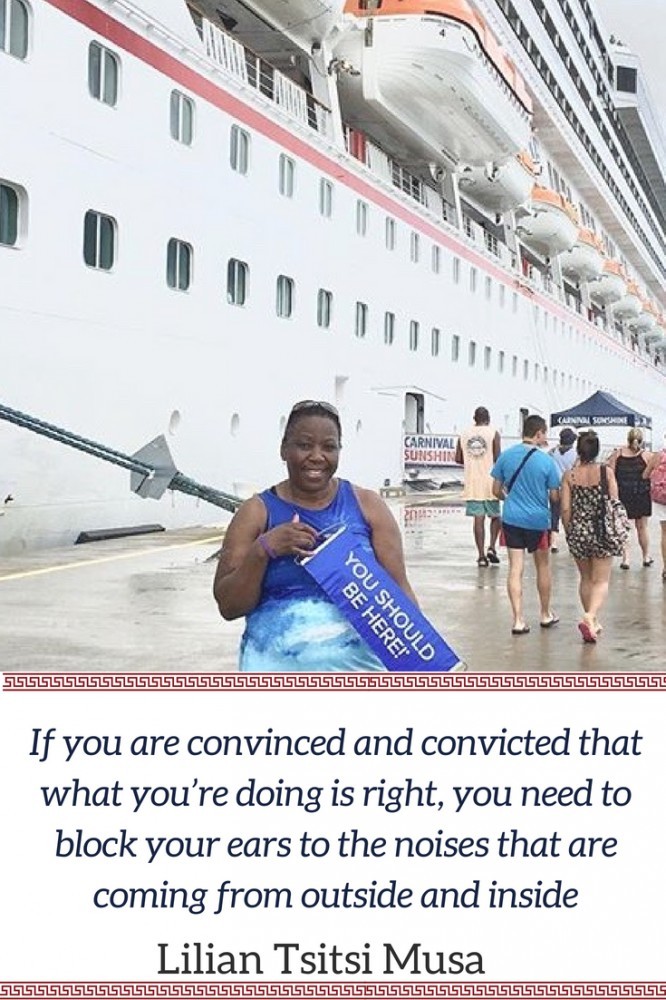 Tell me more about your business…
I am into a Travel and Lifestyle Business which is a Private only VIP Membership Club.  Anyone can become a member but by invitation only.
The company is called WorldVentures. It's a Direct Selling company and I am an Independent Representative.
Currently, we operate in over 34 countries worldwide and expanding into new markets always. The company was birthed in December 2005 in the USA and then spread all over the world over the years.
In Africa, we are in Botswana Kenya, Namibia,  South Africa, Uganda, Zambia and Zimbabwe.
Zambia and Namibia are the newest member countries in Africa having just come on board beginning of August.
How the Club Membership works.
You can only be a part of the DreamTrips VIP Club by invitation and there are two membership levels which are Gold and Platinum.
Our core product is the DreamTrips. These are more than just a vacation.
Along the way, you will enjoy exclusive perks and benefits that will elevate your experience to new heights. Through innovative thinking and a commitment to quality, the company brings to the DreamTrips members the best value possible, at home and abroad.
The company works with different service providers in the travel and lifestyle space to leverage what they have and provide the best service to our club members.  I would like to refer to this as a new way of travelling.
Before people used to go to High Street Travel Agents to book their flights, car hire and most of the times you are promised things that the people in the Travel Agency don't even know.  Our new way, everything is curated.  Before you go there someone from the Corporate office will have gone to physically see the different services and then negotiate a deal that fits in with our criteria.
3 Star Prices for 5 Star Holidays
All our holidays are 4 or 5 Star but we pay 2 Star Prices for 4 Star Holidays and 3 Star Prices for 5 Star Holidays.
We've got our own booking engine which allows us to be able to book flights from various parts of the world and still be able to maximise the benefits.
Our booking engine is called Rovia.  What Rovia does is that if you book your ticket today, say the price reduces at some point after your booking, the engine will continue to search for the best price and once it finds a good deal, it pins that down and puts money back into your account. It keeps doing that until you step your foot on that flight to leave.
Most of the DreamTrips have a host who will wait for you at your destination to welcome you. The host will have arranged different activities that you can do while on your vacation to ensure a stress-free DreamTrip for the members.
There's also a Program laid out for you for the rest of the stay which you can join in as and when it suits you.  It's a great opportunity to meet up with other club members from all over the world and build friendships and get to know each other better.  We cater for all things, if you are going on a honeymoon and you want to be just you and your partner, that's also fine.
So what we offer is a way of travelling which is stress-free, which guarantees what you're going to do.
Last year alone I was on 8 International Trips.
Was it all for business?
Four of the trips were holidays, while the other four were business but with fun stuff plugged in after the business is over. There is the other side to the membership which is not compulsory and that is the business side of it.
To share the concept with others you have to sign up as an Independent Representative. It is another opportunity to create a secondary income stream while you do what you enjoy.
In the past, people used to buy Timeshare. That was such a rip-off.  I had a Timeshare Package before when I was in Africa.  And it was just taking me to Cape Town for one week in a year.   To get that timeshare, I had to outlay an initial R16,000 one-off payment way back in the early 90's and R2,000 service fee annually and those years the South African Rand was quite strong so it was a lot of money.
With our new way, whatever money you put in you get back in Travel Points and Rovia Bucks, every Dollar you pay into the club membership is a Travel Point and you also earn Rovia Bucks for inviting others to join the Club and many other ways of earning an income as an Independent Representative.
Example:
Platinum Membership $480 one off and $100 monthly at the end of the year gives you 1200 points which you can apply when you are booking a DreamTrip.
The Gold membership is $280 one off and $57 monthly.
So this is a no-brainer, you don't lose any money because you are saving for your next DreamTrip.
The business side is optional and if you choose to do it, it's $100 one off and $20 monthly.
What is the usual Investment?
The most common is the Gold Membership.  At the moment the company is giving a discount of 20% to Member Countries in Africa.
In summary, the initial investment is $280 once-off plus Taxes, because the Taxes differ in every country, plus $57 every month, plus Tax.
If you're going to do both the Business and Travel, your initial outlay would be $380 once-off and $77 monthly.
Your usual $57 to $60 a month for the Travel Club, goes into a kitty so that at the end of the year you can get that money back in points to apply to the DreamTrips.
Aah, so you're saving up for holidays all year… but then how did you do 8 Trips last year?
The other trips, I'm also earning money through the business by recruiting people into the business.
It's something I can't really explain in our interview.  Usually, we send you this video…
Once you've watched the video you can decide if you want to join the business or whether you just want to set yourself up for the holidays.
A lot of young couples or single parents with young families, really love the business side because it gives them the flexibility to work around their families and all the other commitments they have, childcare and everything.
Who owns WorldVentures?
The visionary and founder who started WorldVentures is called Wayne Nuggent.
What's your Marketing Strategy?
At this moment I am developing a system that will allow me to reach out to more people by adding value and in turn gain more traffic. The Conventional way was doing travel parties – but I find it worked for a season. We had major success in the last 12 years but we are in the internet age and we have to move with the times.
People can access stuff online, they don't need to go to the High Street anymore to buy anything.  Shopkeepers are making money online and with that in mind, I realised that doing lots of parties worked for a time and it's time to shift gears.  Cold calling doesn't work with British people, they are suspicious of strangers being in their faces so it's a no-no.
Therefore, I am working on devising a strategy for drawing traffic and that is called automation.
In South Africa and all the other African countries, travel parties still work beautifully because technology is not that advanced and resources are limited and cost prohibitive for many, i.e having to pay for Wifi or buying a smartphone so you can work on the go.
In the UK and the rest of the western world people work more online than offline and therefore it makes sense to reach out to them in the familiar space to win them over.
Currently, I'm using Facebook, Instagram, Pinterest and Twitter. I send people a link when they are interested.
I've been trying to develop a niche within Wealthy Affiliate. I am still learning as I don't understand the lingo.  I just subscribed for a year so I can work it.
What would you like to achieve at Wealthy Affiliate?
I only joined in January.  I need a lot of help with product research, writing good reviews. Not offering much value yet.  I also want to promote the Wealthy Affiliate platform. I can create several income streams.
I feel like I'm at the end of my productive years – I'm 57.  I was very active in the past and all of a sudden life came to a halt.
I want to create a legacy for my children and also help different charities.
Part of my time is invested in charity work and I am a Trustee/Director of a Homeless Charity and Bristol has its fair share of homelessness which for me was such an eye-opener.
I've got one classic example of a gentleman who is currently being rehabilitated at a Charity where I volunteer.  He used to be the CEO of a company and he ended up on the street when things fell apart.  And that for me was a rude awakening,  I didn't realise people end up in that position.
Helping orphans has always been on my heart.
I've always had a passion for orphans and my desire is to make money and channel it to orphans.  Because in 2003 when I fell ill, I realised my children could have been orphaned and ended up on the street if God had not been gracious to me.  Everything I asked God to do, He did. My kids went to brilliant schools.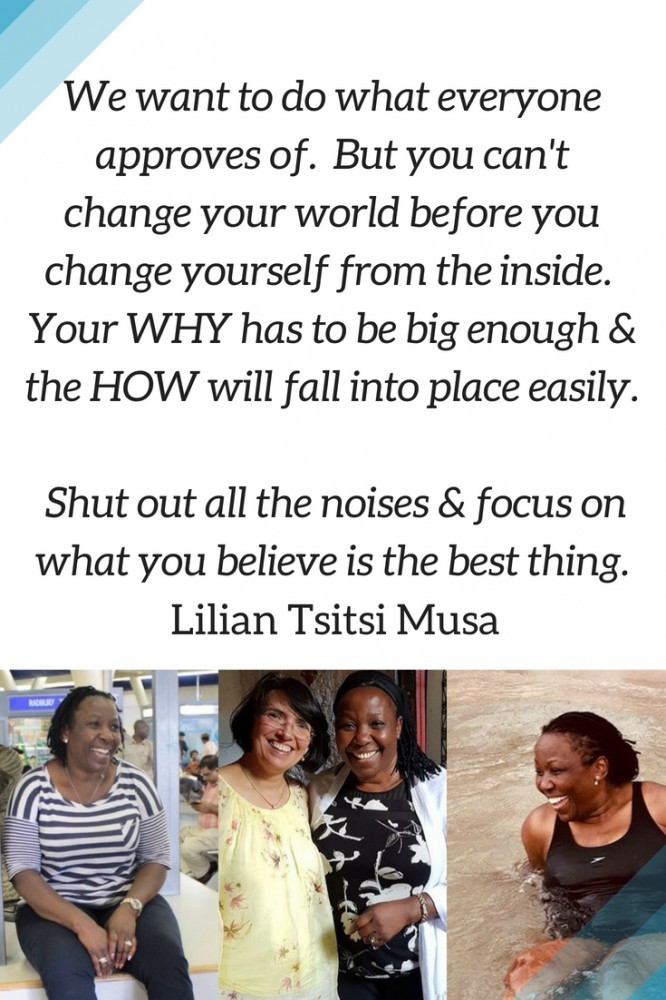 Is there anything holding you back from achieving success?
At this time, I would say it's developing an automation system which will enable me to capture more targetted traffic online that will convert into customers because they are already looking in the network marketing and online marketing space.
Travel Parties worked for the first 10 years but I have seen a huge shift in the last 2 years and everything is pointing to technology and online spaces. While we have had that global success for a decade the western markets have had to step up and be innovative to keep up with market trends as we were beginning to see a decline in new business.
Now that we have systems in place that leverage technology, there is a huge growth in business. Travel parties in the UK are fast becoming obsolete and I am glad I am learning the ropes to stay competitive.
Cold calling would never work with the British anyway because they are a very private group of people and are not comfortable with strangers intruding into their private space.
People who were successful before in this company were all doing travel parties. In South Africa, travel parties work beautifully. It works very well in Zimbabwe and other African countries because in Africa people are not accessing technology as much as we do.
My observation as an African is that we thrive better in communities, hence the reason why Travel Parties are a big hit and we tend to draw energy from each other, whereas in the West, you've got to find a way of reaching out to people who would be interested in your business.
Now I am a social media lover and enjoy working on different platforms like Facebook, Instagram, LinkedIn and Twitter.
As a result of being on these platforms and posting valuable content, I am starting to attract the desired traffic which is slowly converting into customers and the whole thing is beginning to pick up as more people are asking me what I do.
When people are interested, I send them a video link which gives them an overview of the business and the travel and lifestyle club.
And do you have a website of your own or are you only using the company website?
I use the company website but it's not for marketing.  I am busy developing a website at Wealthy Affiliate. That's why I joined Wealthy Affiliate, so I could build a niche website where I could talk about Travel and Lifestyle.
There is a lot of teaching material on Wealthy Affiliate as well as online training offered by WorldVentures.
I am working on myself towards becoming a professional in my field which is a very exciting journey. I have just subscribed for an annual membership with Wealthy Affiliate to give myself space because the monthly fee was stressing me out.
I've got my first website up and while I am learning I am building my website… not many posts yet but it will happen. I need a lot of help with branding myself,  learning how to do good reviews.  I am also doing a lot of product research to do good reviews.
I joined Wealthy Affiliate in January but I also have a lot of things on the go from the home front.  I have a wedding coming up, my son is getting married in September.
Of course, you could just learn how to build your own site to promote your Network Marketing business at Wealthy Affiliate, you don't have to do Affiliate Marketing.
Well, there is no harm in creating multiple income streams, so promoting the Wealthy Affiliate platform is one avenue and I would also want to do more on the Affiliate Marketing side.  I think it's a great platform if I can use it properly, then I may as well benefit from it.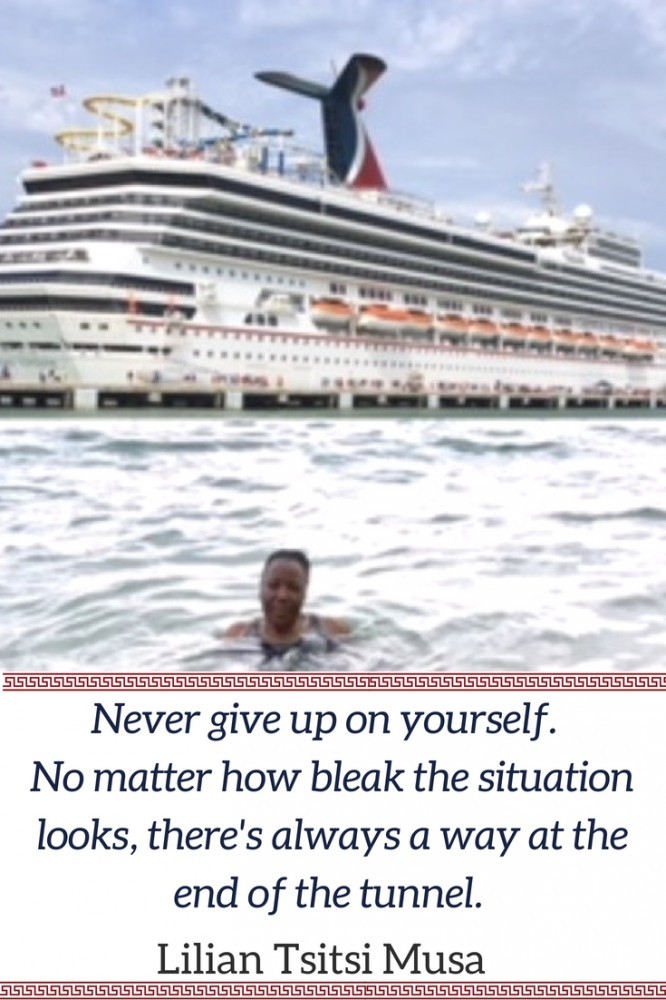 How old were they then?
When my husband died my youngest was 11, my middle one was 13 and my eldest was already in the UK, she was 19.
When I fell ill, my youngest daughter was 14, the middle one was 16 and the oldest was 21.
Shoo, that must have been very scary for you then. You still had dependants.
It was very scary because my kids were kicked out of School, they were in a Private School as day boarders because it was close to our home.
There I was bed-ridden in hospital for six months and at the same time, the children were out of school and home alone wondering what their fate was going to be.
But my God is a big God who is more than enough, everything I asked God to do, He did it for me.  My kids ended up going to one of the best Private Boarding Schools in England.
God made a way where they seemed to be no way and £30 000 fees a year was provided for in a miraculous way and they finished school. My son was at School for 3 years and my daughter for 4 years and they went to Universities afterwards, while I was still fighting for my life.
Amazing.
My only hope was to trust God, and believe what His word says and walk by Faith. There was nothing I could have done to turn around the situation except God doing it. I testify to His glory.
When did you take the decision to become an Entrepreneur? 
I became an Entrepreneur in 1989 when I owned a joint business with my late husband.  In early 1999 he passed away and that's when I came over to England.
Coming over to the UK meant I had to get permission to live in the UK.  The only option I had at the time when I first arrived in England was to find a job, get a work permit to be able to work and then bring the children over.
If I wanted a business visa it meant I had to invest.  At that time they were asking for £75,000 down payment as security so that if the business failed I had something to fall back on. But I didn't have that kind of money because everything I ever owned in Zimbabwe was frozen.  The politicians wanted a stake in my business, so I threw the towel in and left with nothing.
I was 38 then, they thought, well, there's a young Mistress, we can have her as well as her business.  But I said, No, you can have everything but you can't have me.  You can have everything as long as I can look after my own children.
I think that's the best decision I ever made, and in hindsight, I can see that it was the best thing ever as all the pieces started coming together as time went on.
Becoming an Entrepreneur again…
So the thought of Network Marketing came as a result of me being in bed for that long time and thinking, What else can I do while I'm lying here? 
I have always been intrigued by Network Marketing because the concept is fascinating and it really does work.
Yes, there are bogus businesses out there, especially in the Nutrition industry. But like anything, even in conventional business, you have some people who will take your money and give you nothing.
So while I was researching I came in contact with a lot of companies, especially in the Nutrition Industry because I was a consumer of the health supplements because of my health.
So I joined a company selling nutritional supplements but the problem was, health supplements are for the above average people who have disposable income that they can use for extras considered as a luxury to pamper themselves.
The average person wouldn't necessarily buy supplements on a monthly basis especially when a recession hits the economies. Families will go to Supermarkets to buy basic foodstuff that will feed the family as opposed to supplements.  So I realised I couldn't do that as a business and be successful.
In 2015 I went to Zimbabwe for a wedding and on my way out, my Aunt introduced me to the travel club she had just joined a few months before. She is also widowed and a very successful businesswoman, who lives in Zimbabwe with properties in South Africa, Zimbabwe and the UK and living off the rental income.  I asked her why she joined the Travel Club and it's her response that made me join.
She said, I quote " I want to see the world and experience it with like-minded people and have loads of fun and I'm not doing the business because I'm not technically savvy, I was born before the Internet age".  Unquote.
That definitely got my attention. I asked for the forms and signed on the dotted line, deciding I could ask questions later.  I didn't want to miss the opportunity and I am glad I did.
So in the first year, 2015, all I did was Travel, to test the product.  I really, really enjoyed it and I thought it would be great to do the business as well because it's a product that's easy to market that gives people a chance to see the world with a community of like-minded people at wholesale prices yet still getting your 5 Star treatment. How cool is that? The rest is history.
I also am in Hospitality in England.  I have an Air BNB for extra income while I am developing my Travel business. But eventually, I will let go of that because it's all hands on.  I'd like to have a business which I can work on my laptop or smartphone from anywhere in the world.  #workfromanywhere
In searching, I realised there are loads of opportunities, good and not so good, but you just have to be careful. I love to travel and I am very passionate when I talk to people about it so it makes it more exciting to work in an area you love.
Why did you take the decision to become an Entrepreneur? 
I felt Network Marketing is the only place where I can leverage what I have and make money in a shorter time than I would in a conventional business, where I may start to make money in 5 or 6 years and even then, it's not guaranteed.  I also felt that it's a system that will give me the flexibility to have the time freedom while I'm building financial freedom.
After having a brick and mortar business and losing all of it, I can totally understand that.
Do you like the term Mompreneur?
Yes, I love it.  I'm a Granpreneur.  (Laughing) I love it.
What has been the number one highlight of your career (as a Mompreneur)?  
Finding the place I am in now, business-wise. I'm really happy that I've found a Networking Company in the Travel and Lifestyle space. And I'm also very pleased that I came across Wealthy Affiliate.
I discovered Wealthy Affiliate through a gentleman that follows me on Instagram, Tony Hamilton. He's one of the Ambassadors at Wealthy Affiliate.  Tony was following me persistently on Instagram and making comments.  And I thought, this guy is very interesting, let me look at what he does.  That's how I joined Wealthy Affiliate.
And then he sent me a message saying I really want to travel and I see what you are doing is really interesting. I've got a plan with my son to visit New Zealand and Australia for a whole year and looking at what you do, I think I would want to become a member.  So I realised, I'm starting to put value into my posts and people are following me.
What has been the greatest challenge for you to overcome in your career? 
I think it's the constant development of systems that will meet the needs of the people and help grow my business. I feel like I'm on a plateau at the moment because I can't help as many people as I would love to because the system we used before is no longer serving us.
So I'm really developing new methods of reaching out. I have to have an automated system that captures more traffic from the global online space. Our business is a show business and a numbers game so it has to be in front of the multitudes.
Exactly.  Attraction Marketing on social media is the way to go right now in Network Marketing.
I love network marketing.  There's a guy in South Africa, a 24-year-old, Sashin Govender who is a real beast.  That child is rocking the world. Never mind South Africa, he is literally rocking the world.
Right now he's doing a tour of 28 cities, the child brings home over $60,000 (USD) a month.  He's retired his Mom, his Dad and his sister.  His Father is the one who brought him into Network Marketing.  I'm so proud of him, he's got his head screwed on.  He is now a Double International Marketing Director. He is an inspiration, not only to the young but to the old as well. He is a real trailblazer. I've never seen anything like it.
And there's another one similar to him in Romania. Aaah. These youngsters, honestly I have goosebumps when I talk about them.
The amazing thing is that when he started the business showing it to people, he was only 18-years-old and in school uniform.  Every day after school he would go out in his neighbourhood showing people the concept and most people laughed and mocked him but today his results are screaming loud and clear 6 years on.
Aah, incredible. And have any of your kids joined you in the business?
My kids travel with me, they joined as travel club members but they are not doing the business.  My son is in Sydney, Australia. He's doing well professionally.
My kids are all doing very well but I always say to them, "Be careful because you will burn out because the more you earn in the Corporate world, the more they will demand from you".  But they can see what I'm doing.  I'm selling my success to them so that they can come on board when they are ready.
I am happy that they are enjoying the product, not everyone will be in it for the money and that's OK.
What Level are you at in the business now?
I'm Senior Rep which is not too high up but at least I clock around $2000/$3000 US Dollars every month which I am happy with and am building steadily to the top.
Wow, that's awesome.
I've only been actively building the business since 2016 like I mentioned earlier that 2015 all I did was travel to test the product and now I sell it with belief and conviction because I know that it works.
But I can tell you, because of who you are and how you operate, I'm sure you're going to be really successful. 
First of all, you've done all the travel as well and you're loving it.  Now you're working out new ways of doing business. You've understood that what was working, isn't working anymore and you're refocusing. I'm sure you are going to do really well.
It's a great business model, I must say. And the company is constantly innovating and coming up with amazing products, new technologies.
I love the travel and lifestyle space and all  I need is able to develop a niche where people can see what I'm doing and join me and grow with me.
Awesome, you're going to do it. You're going to find a way. You're such a brilliant, bright, intelligent woman.  You've got all the experience behind you and you know, 57 is young, it's not old. 
You know my Mom is 73 and she just started her own website at Wealthy Affiliate. I'm so proud of her, she's doing so well with it. She's interviewed 4 amazing women already and featured them on her website. She's just going for it, she's amazing.  And she completely missed the internet age, she has always been scared of computers. She's breaking through all her fears to do this. 
That's like my Aunt, the one who introduced me to the travel business. She had an old Motorola and I said to her when she was in the UK. She just turned 73 years on the 8th August.
What has been the number one highlight of Motherhood for you?
I've really enjoyed watching my children grow and become successful in their own right doing what they love.  I can safely say that I have amazing kids and I'm really proud that they've got their heads screwed on.
Our journey wasn't easy, but it was worth it, it has built character in them.
My eldest was in a marriage that didn't really work but she's got a partner now and living with her son and partner son and they're doing well as a couple.
My youngest got married 4 years ago, she's got a 3-year-old daughter and doing well in her profession.  Her husband is very nice and they've just moved back to Bristol from London both working in Bristol since May 2018.
My son is in Sydney, the company that he works for has its head office in Bristol. He's the Product Development Director for the company. He's the only black kid in that company. He's doing really well in Sydney and he's there with his fiancee. They're coming back to get married in England and the wedding is the middle of September.
Watching my kids grow and do something with their lives has been the greatest blessing for me. Especially coming from where I was coming from. These are children who were born with a silver spoon in their mouth, everything was working but then one day, everything fell apart.
And you know, the danger with children, going through something like that, they can get very bitter and rebellious. But they understood every step of the way and became better through the process and  I'm forever grateful.
Even when they were kicked out of school, when I was in Hospital for 6 months, they chose to pray for a miracle.
So they are strong in their Faith as well? 
Yes, they are very strong in their Faith.
What do you love most about being a Mom Entrepreneur…  Granpreneur?
It's the time freedom and the flexibility to be able to work around all the family needs.  As I see my children having their own children, I make myself available to them so they don't struggle on their own.
I help them with nursery runs.  Picking up and dropping my Granddaughter is priceless.  I love being able to participate in her life. That kind of flexibility and time freedom is what I love the most.
And while I Travel, I can work on the plane or by the beach and that's freedom and choice that you don't get anywhere.
Do you work from home? If so, what does your room or desk look like? 
Right now I work from my dining table.  Space is a problem in England. I used to have an office and when I started my AirBNB, I converted it into a bedroom.
Do you think it's harder to balance work and home life working from home? 
Not an issue for me, if anything it's much easier to be more productive at home as long as you have the discipline.
Do you feel you are living your passion?
Yes, I am definitely.
If you were to die tomorrow, would you be at peace knowing you had lived a full, happy and meaningful life? Or would you feel you were dying with your song unsung? 
At this stage, I still feel I have a lot to offer. So I would think I would have died without fulfilling my vision and my business goals.  I haven't fulfilled my vision yet.  I need to get a place where I leave a legacy and I'd like to start some kind of a charity that involves orphans.
Aah, maybe your website could be about that?
Well, I'm still learning how to blog and write posts. It's all still so new to me but you are right.
You know you can hire content writers to write your posts for you? You don't have to do it all yourself.
Yes, I know that but I have to make the money first. It's expensive to live in England, just my household running expenses are $2,000 on average.
Just the Mortgage and Council Tax is over $1200 per month before any other household bills.  Then you have a car, etc.  It's quite expensive to live in England but I am not complaining because I have the means to support myself.
At the moment I'm working to build so that I have more money coming in.  I'd love to involve somebody who can do the write-ups and hire someone to create the websites so that it will work the way it should, especially the one within the travel niche.  If I could pay someone to do it, I would right now as I am keen to see it get off the ground.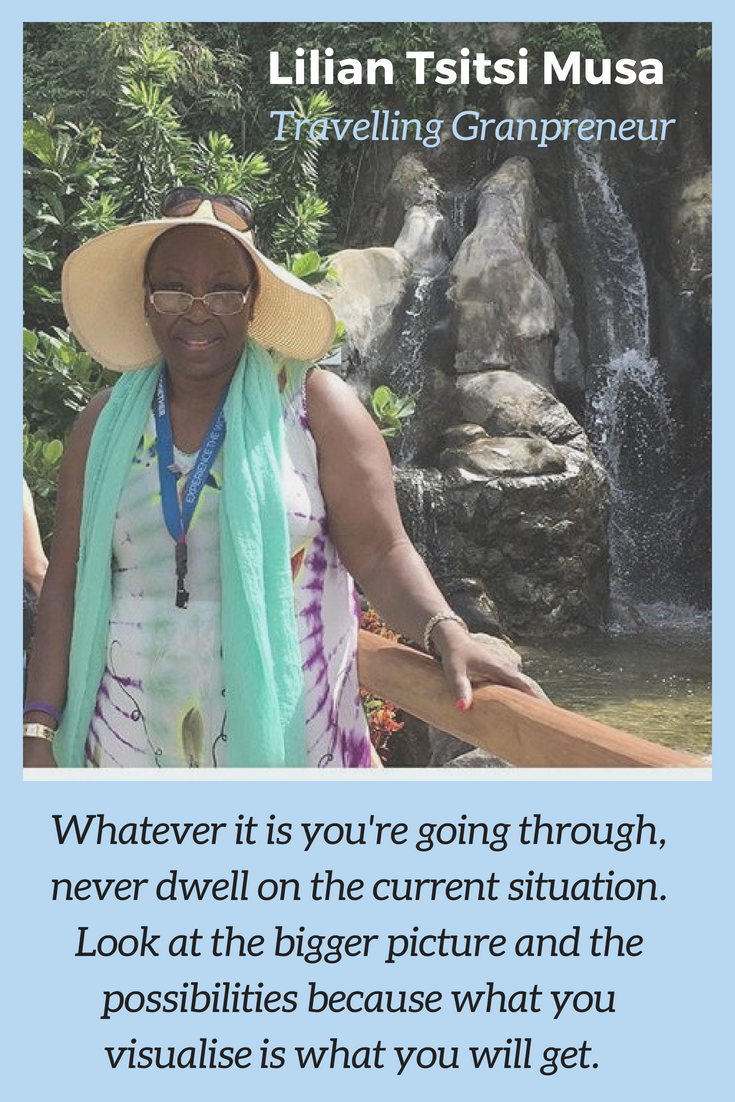 Do you have a message you would like the world to hear?
One thing I've learnt from my own experience is that you never give up on yourself.  No matter how bleak the situation looks, there's always a way at the end of the tunnel.
So really it's keeping that positive attitude. Because I believe that attitude is the one thing that changes the whole way of doing life.  If you have a positive attitude you attract positivity coming into your life.  If you have a negative attitude that really just digs a grave for you.
Whatever it is you're going through, never dwell on the current situation. Look at the bigger picture and the possibilities because what you visualise in your head is what you will get.  You make a world of what you want in your head.  It starts in your head before it manifests in the physical.
Awesome.  So true, I believe that too.
Is there a book or a song or a movie that has had huge significance or meaning in your life?
The Bible is one of the best books that has really impacted me.
And the other book that has helped me to understand Network Marketing is "Think and Grow Rich" by Napoleon Hill. I absolutely love that book.
What advice would you give someone just starting out as an entrepreneur? 
If you are convinced and convicted that what you're doing is right, you need to block your ears to the noises that are coming from outside and inside. Because internally you can have a whole lot of commotion going on in your mind, thinking that "I haven't done the right thing".  Because you are not in your comfort zone, you have stepped out, so there are a lot of things that are shouting at you to say you're not doing the right thing.
We draw comfort in numbers so we want to do what everyone approves of. But you can't change your world before you change yourself from the inside. Your WHY has to be big enough and the HOW will fall into place easily.
So once you're in that space, believe in yourself, first and foremost and just work persistently towards your goal and things will come together.  The world around you won't allow you to do it because you are doing something that they don't know.   Some will tell you not to do because they love you, they think they are protecting you. Some just want to have their buddy with them so "we can go under together".  So I think just to shut out all the noises and focus on what you believe is the best thing.
Is there anything you know now, that you wish you knew when you started out as an entrepreneur? 
For me, the disadvantage I had, coming from Africa and owning my own business where I had Secretaries doing things for me. I really wasn't in touch with computers, I learned that the hard way and I had to teach myself. Now, all of a sudden, I don't have a PA who is going to take care of my troubles. We think we are very special when we are able to have others do it for us but we lose the ability to do it for ourselves. I wish I had done that for myself before, I wouldn't have struggled. But we live and learn every day.
Is there anything you know now, that you wish you knew when you first became a Mom? 
Motherhood is something you learn as you go along.  There's no way I could have known what I know now.
One thing I wish I knew was to treat each child as an individual. Children are very different and each child needs to be nurtured in a way that will draw their maximum potential.  When you treat them as one person your expectations of one child are wrong because you are basing your expectations on another child's abilities. This causes conflict and resentment.
So I think that was a learning curve. With my first child, I was very young.  I fell pregnant when I was 18-years-old and still at School, I was not even married.  I then got married when I was 24 and had my second child at 25.
When I had the one child, I spoilt her rotten, I think because there was an element of guilt. Then the second child came and I was more mature, I knew what to expect and what to do. And the first child felt left out and rebellious. By the time I had my 3rd child, I was a better mom than I was when I had my first child.
But there's no manual, this is something you learn as you go along. Making many mistakes and learning from them.  Unfortunately, some have a long-term damaging effect.
Is there anything you feel you gained by becoming an Entrepreneur?
Yes. I think I have discovered myself, my strengths and my weakness and I am able to interact with people. I have learnt to understand other people. Understanding personalities is one of the key things we learn in Network Marketing. Personal development is a very fundamental part of Network Marketing.
Before I joined Network Marketing, I used to expect everyone to be like me. Now I understand that I'm not the only kind of person that lives on this planet. There are other personalities and together we make the world a better place.
So the key thing I've learnt through my Network Marketing experience is personal development.  It's something they don't teach in schools.
That's true, I also learnt all that in Network Marketing.  So the interesting thing is, how are you going to bring those skills into Affiliate Marketing?
Because Affiliate Marketing is a little different, you're not seeing people most of the time. If you can bring that same energy to all of your interaction on social media… if you are that same person, with those same strengths, you can really make it big on social media because people crave that. They want to be heard.  They want to be understood.
One thing I've picked up at Wealthy Affiliate. I never used to interact with people in the community but I've realised that it's where it all starts. Before, I just focused on learning and building my websites.
I've seen people like Erin (Author, H Erin Nelson), I follow her every day and I love what she posts.  There are a lot of people who are brilliant and I follow them every day.  Marion (Marion Black), I really love her energy as well.   I followed you and that's how I got to see you (Lauren Jean).  So I think there is greatness that comes out of the interaction in the community.  The community is brilliant and I think the members are genuinely interested in seeing you succeed.  So I'm glad that I'm in that space.
What are your hopes for 2018? 
I wanted to do all the lessons and understand and at least have two websites running – one for my niche and the other promoting Wealthy Affiliate.
I started with two websites but I think that slowed me down. I've seen people be much more successful than me, much faster than me because they focused on one website at a time.
So do you think I should just concentrate on my niche?
Yes. I do. Have a look at Rina's Interview (Fiftarina at Wealthy Affiliate).  Rina's in Singapore and she's built the most incredible website and she's making good money.  When I interviewed her (about a year ago),  she already had 100,000 page views a month and she was already making $1,000 a month on Amazon alone at that time. 
Rina recommended I focus on one website but since then I've built a third website so I never learn my lesson do I? Then there's Tony Hamilton with his 16 websites… so I guess we all have our own way of doing things, don't we?
Yes, I think once you get the hang of it, you can develop as many websites as you like but the trick is to get it right with one first.  Once you get results, get one rocking, it gives you confidence.
Yes, I agree. Do all the Training, the entire Online Certification Course and then the entire Affiliate Bootcamp and once you've done that, you can do anything you like. 
I can't be concentrating on thinking, when do I pay that $49 a month.  So last week I paid for my Annual membership, that gives me a year. If I can't get it right in a year, then I must be too thick for this business (laughing).
Yes, that's what I did. I decided to give myself a year to take the pressure off and the weird thing was, the income just snuck in right at the end. 2 weeks before the end of the year, I started making money. And I made enough to cover my annual membership payment myself.  I literally snuck in my success at the end of the year.
That's amazing. Yes, I really want to build my travel niche. Because I get people on Wealthy Affiliate asking me more about my travel business but I need to create the site for them to follow, so they can see what I'm doing.
Which tools of the trade have been enormously helpful for you? 
Wealthy Affiliate.
Which of the social media channels do you like the most?
Instagram.
Are there any people who have been enormously helpful to you? 
Loads of people from the Network Marketing arena and Wealthy Affiliate – You, Erin, Tony Hamilton, Marion, Kyle and Carson – I really, really learned a lot from them.  I don't know them personally but they've had a huge impact on my life.  I looked at your website and I had to know what you were doing, that's why I started following you.
So really interesting to know that you can follow people that literally you don't know at all and they can make such a difference in your life.
Are there any courses or studies you feel have been essential to your success? 
I think the one thing that has really been useful for me, especially with WA, is Site Content because I didn't know how to put the content together.  It's really helping me build my own content.
I was nervous to put out information, now I'm gaining more confidence in writing, especially when I see what others are doing.
Network Marketing. I've learned a lot. The personal development training has been amazing.
Marc Accetta, who is the International Director of Training for Worldventures and the Founder of Marc Accetta Training.  He is a phenomenal personal development trainer with worldwide acclaim. He's so precise that you can't miss what he's teaching. He has taught me how to understand personalities and now I understand and appreciate people who are not like me.
Sashin Govender is like a mini-Marc Accetta. The child realised this is the man he needs to follow and he follows him to the Tee. You can see the results, the child is humble.  You would think that with someone so young, making so much money, he'd be an idiot by now. But he's not, he supports 500 families in South Africa.
If there was anything I could help you with, what it would it be?
I would need some help with learning how to blog and exposing my product to a wider market.
Who is your target market? If I were to give you a referral, who would I be looking for?
People who are knowledgeable about
Network Marketing
MLM's
Online Marketing
Affiliate Marketing
Digital marketing.
Preferably young couples and single parents looking for either financial freedom or time freedom or both or just supplementing incomes.
Is your market local or international? My market is international.
Join Lilian at WorldVentures via this link
Follow Lilian on:
Please follow and like us: