Please follow and like us:
Declutter Your Home
Is it time to give your home your good old fashioned Spring Clean? When I look around my house and the clutter we've accumulated in the last 5 years, I definitely know it's high time we had a Spring Clean.
I nearly fell over laughing when my son chose a book about house cleaning from the library last week. Of all the Berenstain Bears books to choose! (Get The Berenstain Bears Clean House on Amazon).
Affiliate Disclaimer: I get commissions for purchases made through links in this post.
As you can tell, I'm a little rusty on the subject so we've called in the experts on this one – Special Thanks to Jamie of Homelization for this Guest Post.
Declutter Your Home with these Genius Organization Hacks
Besides being annoying, did you know that clutter can actually ruin your life?
People's moods often reflect their environment. If your home is cluttered, your mind will always be cluttered.
Learning how to declutter can be daunting. The good news is that motivating yourself to start is usually the hardest part. Once you get into the swing of things, your home will feel open in no time.
If you need help starting, here are 5 tips to declutter your home.
1. Only Keep Things You Truly Need or Make You Happy
Learning how to clean a cluttered house fast isn't about how quickly you can move. Rather, it's about how honest you can be with yourself.
It's hard to let go of things we truly want to use but if something isn't practical, you can't keep it. While saying goodbye hurts at the moment, it's better for your wellbeing down the road.
You don't have to be drastic if you're not ready. You can have two boxes: a donation box for things you know you don't need and a maybe box for items you can't bear to part with yet.
Now that you've identified problematic items, you can pay more attention to them. You can give yourself a month to try to find a use for the items in this box. When the month is up, you can feel better about letting go of anything that didn't get used.
2. Declutter Your Home by Rooms or Sections
Learning how to organize your home room by room can be a lifesaver. Instead of being overwhelmed by the entirety of your home, just focus on one small section of one room. If you jump all over the house, you can get distracted or tired.
You can work at your desk, then a closet, and a shelf. Before you know it, each section will add up to a whole room. Then each room will add up to the whole house.
3. If You Haven't Worn It This Year, Toss It
One of the best organization hacks for your closet is to hang every item with the hanger facing you. After you wear something and return it to the closet, hang it so the hanger faces inside the closet. By the end of the year, get rid of anything that is still facing you.
4. Declutter House with a Schedule and Rewards
Decluttering doesn't have to happen overnight if you're not capable.  Whether it's mental or written down, create a schedule for each room of the house and stick with it.
When you complete all the chores for the day, be sure to give yourself a nice reward. You could eat your favorite meal, watch your favorite show or enjoy a glass of wine.
When you know good things are coming, you'll be able to stay motivated throughout the tedious process.
5. Make Sure Everything Has a Place
Don't allow yourself to have junk boxes or drawers throughout the house. If you want to stay organized, make sure every item has a proper place. If you really love something, you'll be able to find room for it somewhere.
If you can't find a place for something, it probably means that you're okay with letting it go.
Want More Helpful Tips for Your Home?
Learning how to declutter your home is only one small chore to maintain your dream home. For more cleaning hacks, Homelization is your one-stop guide for helping you live your happiest life. If you need more help with organizing your home, check out our blog.
Find Homelization on Facebook: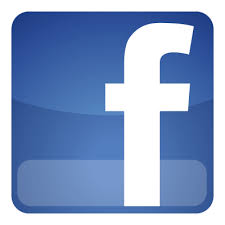 Is your home also in desperate need of a Spring Clean?  
Let the decluttering begin…
Please follow and like us: