Please follow and like us: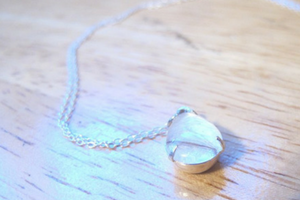 Mother's Day is around the corner and finding that perfect, unique, special gift can be a taxing and time-consuming task. 
I recently published a gorgeous guest post on Happy Human Pacifier about the PERFECT Mother's Day Gift for a Breastfeeding Mom.  The post was submitted by Rachel Lé Char, a breastfeeding Mom herself, and the designer who created Precious Mammaries at yourbreastmilk.com.
Rachel creates jewelry encapsulating the DNA of your very own breast milk, or a lock of your baby's hair.   I found this such a unique idea and such a desirable memento, I simply had to interview Rachel.  She is one inspiring Mom Entrepreneur!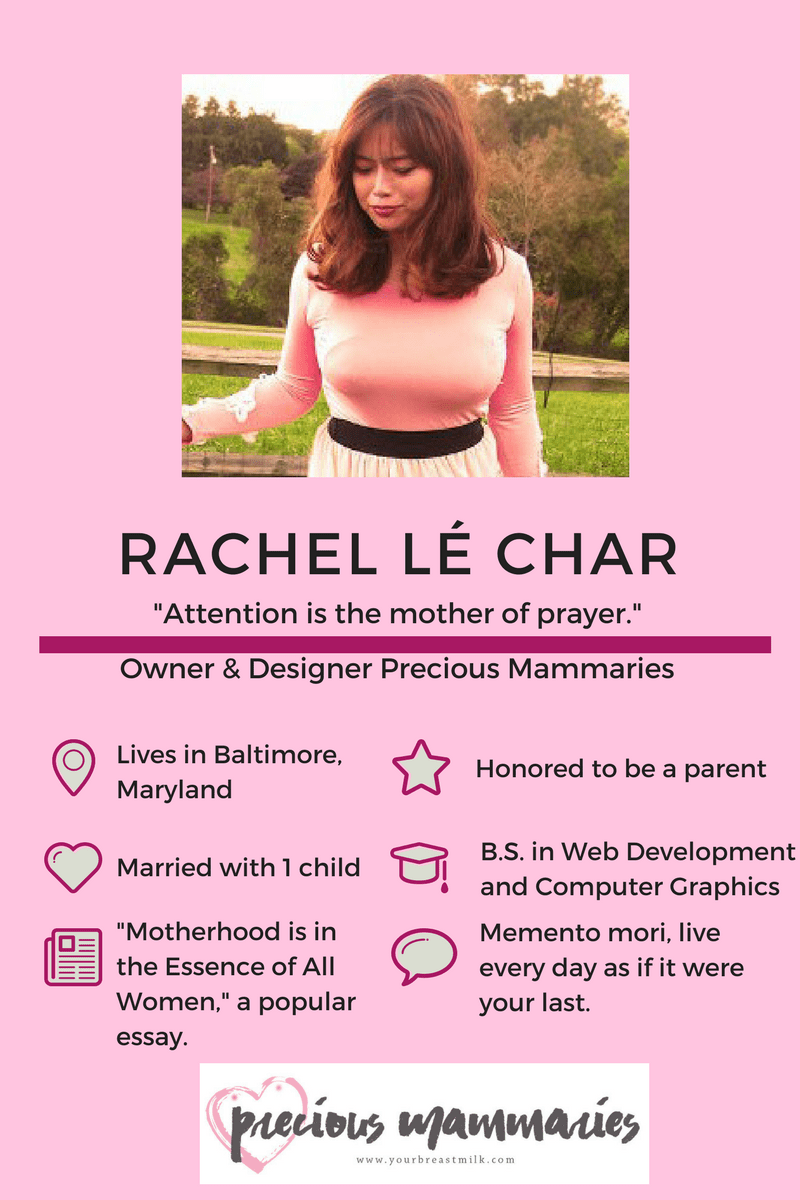 Do you consider yourself an Entrepreneur?
Yes, I definitely consider myself an entrepreneur! I've always been one, even when I had no time to be.  I grew up in a business with my family.  I hand make my products at the lowest possible cost with materials mostly found in the USA.
I hand make my products at the lowest possible cost with materials mostly found in the USA.  I had my first sale from my current store, Precious Mammaries in April 2016.  I started the business a couple of months before that.
I was brewing the idea of making "natural" jewelry while I was pregnant with my daughter.  I came up with a few pieces that involved the use of natural materials like plants and salt. Then things started going in a slightly different direction once my daughter was born.
I probably could chalk it up to the hormones, but she or the beginning of motherhood was my inspiration for Precious Mammaries. It was only once I started breastfeeding her that I came up with the idea of making the natural jewelry out of breast milk.  That became the best seller.
Has it been tricky balancing work and home life?
It has been somewhat tricky because I'm what you'd call an attachment parent. I prioritize my child's needs over my mine, in the healthiest and most natural way possible.   I'm very invested in her well-being and her upbringing. She's a toddler now, and she just has so much energy! So motherhood is really my top priority, before work life or anything else. This is really my main job.
Are you still breastfeeding her?
Yes, she's 17 months now and I'm still breastfeeding and going strong!
What do you love most about being a Mom Entrepreneur?
I love being able to have complete autonomy with my creativity. Nobody is telling me exactly how they want something to look or be done. People who come to me generally trust what I do and make for them. They sometimes will put in their requests for how they envision something to look, but they leave it up to my judgment.
Before making jewelry, I worked as a freelance web and graphic designer. That's really what I went to school for and what I was skilled at before college. It was too stressful for me working in that industry. Having clients tell you how exactly they want something to look makes you feel like a tool, like a paintbrush.  You're not the living artist, you're just a soulless automaton.
With what I do now, I pour in my heart, soul, and mind into the work I'm doing.  Because I've always known how to make websites and graphics, I did Precious Mammaries' website at yourbreastmilk.com myself. Virtually everything in this business is homemade and handmade.
What has been the toughest hurdle to overcome so far?
With the business, the hardest hurdle right now is getting myself out there, to be seen.  You can have a really wonderful product, but if nobody's seeing them, they're nothing.  You make nothing. I just need to be more visible.
My products speak for themselves, and a lot of customers come back to me saying that they look so much better than they expected, for the price and from the photos.   A lot of my customers share their own images to their own social networks, which is awesome because social media right now is my main marketing tool.  Right now I'm not on the first page of Google, which is my goal for this year. That would really boost sales and increase visibility!
What has taken up most of your time?
What's taking up most of my time right now is writing articles and promoting myself. The two go together because I realize that in order to be on the first few pages of Google, I need to have websites that link in and talk about my store. What I'm doing right now is submitting posts I write to other relevant sites, like Happy Human Pacifier.  Guest posting sure does take a lot longer than just putting up a picture on Instagram!
Yeah, that takes a lot of work and you did it very well, you were very thorough.  I didn't have to do much work on your article at all.  It was beautiful and it was so simple to put it up. (If you missed Rachel's guest post, click here).
Have you had a lot of support for your idea?
Yes! More support than not.
Have you had any opposition to your idea?
There are some people that think the idea is strange, but these are from women who aren't mothers or aren't breastfeeding mothers and possibly from some men. Understandably, they don't get it at all, unless of course, they have a wife that breastfeeds!  I do get a lot of male customers ordering gifts for their wives. The breastfeeding moms are all for it.
All things considered, do you feel it was a good decision to become an Entrepreneur?
I can't see myself doing anything else, to be honest.  Besides being raised to have a business mind from a very young age, I wanted to stay home, raise children, and have my husband be the only head of the family. We keep a nuclear family dynamic. I don't have any superior other than my husband, and I'd rather not be working for a boss who cares little about me and only wants to get something from me.  My home and family love me. I thrive in that kind of environment.
What does your husband do?
He's also a business owner, we both work from home. Our daughter gets to see us all day long! He buys and sells used DVDs, books, and CDs. He sells on Amazon as an FBA Seller. I used to be part of that business before becoming involved with my own business. I mean, I still help here and there, but not as much as before.
Since I've had my daughter, my focus has been on being a mom. My jewelry business is just a side thing where I pour out my creativity while at the same time help with the income!
Do you think it's harder to balance work and home life working from home?
Yes and no. It's harder because you have to be your own boss, you have to be your own marketer, your own designer, your own SEO expert, etc if you're not hiring anyone. You have to be every personnel. And no, it's not that hard when you are really dedicated to it, and you've got a plan going. No one is shifting you away from your creativity.
You've got free range with what you feel most comfortable working on. You don't have to please anyone but your own customers. You can be in bed in your PJS and work!
Do you have an office you work from in your home or do you just work wherever?
No office, just a general area in the kitchen. Husband has a bigger area because he's working with inventory that's a lot bigger. I just have a little table with my jewelry materials and small equipment. I could potentially take this anywhere!
If you were to die tomorrow, would you be at peace knowing you had lived a full, happy and meaningful life? Or would you feel you were dying with your song unsung?
If you had asked me this question last year I probably would have been completely unsure. Today, I am totally satisfied and ready to say I've lived a fulfilling life, and dying tomorrow would be fine. My baby girl might not remember me if I were to die tomorrow because she's very young. However, I know with the meaningful interactions we've had together, she will retain the memory of our touch, eye contact, and the quality time we've spent together. These are greater than words.
I feel it's important not just to be with those you love physically but to be there mentally and emotionally. I've intentionally been there for my family. I want to always be there for them, as much as I am capable. That's all the legacy you need to have as a human being. You don't need to be a successful entrepreneur or a famous celebrity. What your family thinks of you is all the opinion that matters.
How old are you, Rachel?
I'm about to turn 30 the end of May!
You are wise beyond your years. That was beautifully said.
Do you have a message you would like the world to hear?
Your fulfillment must not come not from things that will make you happy temporarily, including achievements that you think will create a lasting legacy for the world. Instead, true joy comes from fulfilling your duty as a mother and a wife without the expectation of reward.
Is there anything you know now, that you wish you knew when you first became a Mom?
Before I became a mom I had no idea what attachment parenting was, what natural parenting was like. I was given all these modern conventional parenting books and I wish I had never read those books, especially ones about sleep training and feeding schedules. It ruined my life the first couple of months. I was constantly looking at the time, writing down how long my baby fed, how long my baby slept.  It was supposed to make my life easier, but it was a nightmare. It strained my relationship with everyone in my family. It was the most unnatural thing I've ever done.
The thing is, in our modern culture, we're filled with so many lies that we don't know what natural is anymore. Breastfeeding doesn't feel natural because we're so far removed from our instincts. My own mom didn't breastfeed me. It was so hidden from me growing up.  I just thought it was unnatural. I didn't even know breastfeeding was a possibility and thought all babies fed from a bottle. How weird is that?
What do you find more Challenging? Being a Mom, or being an Entrepreneur?
Being a mom, it's more challenging but it's also more fulfilling. I'm not as emotionally invested in my business as a I am as a mother. It's very different.  There are no holidays, you don't get a break from it at all – it's 24 hours.
Which tools of the trade have been enormously helpful for you?
Social media is probably the best tool that I have. Social media is huge because you are able to connect with real people instantly, and it gives you the best feedback possible. They're able to share your site and your products with their own network of people, their circle of friends and family, people who already know them and trust them.
What are your chosen Social Media Channels?
I use Facebook and Instagram mostly.
Who is your target market? If I were to give you a referral, who would I be looking for?
Breastfeeding Moms.
So you don't want to attract wholesalers, you prefer to sell person to person?
There was one person who inquired about wholesaling my products, but it just doesn't work that way. It's very personal.  The customers seem to like to talk to the artist or the owner of the store directly to make something custom just for them.  They are more likely to be ready and willing to work with you, and in the case of the inevitable, if something unfortunate were to happen, they're more forgiving because they know they're talking to another mom. Right now at least, that's where I am and I'm planning to stick with this direct sales model.
Is your market local or international?
Local and international.
What support do you need right now?
I would love for people to talk about my brand and products, spread the word so that at least people can know that breast milk jewelry and DNA keepsakes exist.   Many people haven't heard about it.
Especially with Mother's day coming up.  I'm looking forward to that sales-wise.  It's going to be a really busy couple of weeks here. There's a sale going on through Mother's Day for 15% off and a FREE gift with every order. Just use the coupon "
There's a sale going on through Mother's Day for 15% off and a FREE gift with every order. Just use the coupon "mothersday" through the 14th of May.
Have you had a lot of sales so far?
Yes, always around holidays, which is common. I've had orders every day this week and that was before I even put up a sale officially on the site, so I'm really looking forward to getting more as I advertise the Mother's Day sale.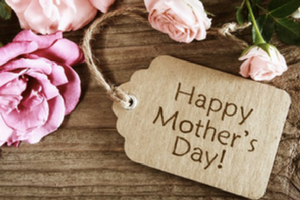 Visit Precious Mammaries and claim your 15% discount for Mother's Day using the coupon "mothersday".
Follow Precious Mammaries on:
Please follow and like us: