Please follow and like us:
4 of the Most Inspiring Female CEOs 
We all need a little inspiration on our journey sometimes, especially on those days when the world seems like it's stacked against us, and our dreams appear to be getting further and further out of reach.
Indeed, hearing the stories of the accomplished women who have already made it and are walking the walk of success can help us remember to hang in there despite the challenges.
Fortunately, you can find the story of four of the most inspiring female CEOs ever, in the post below.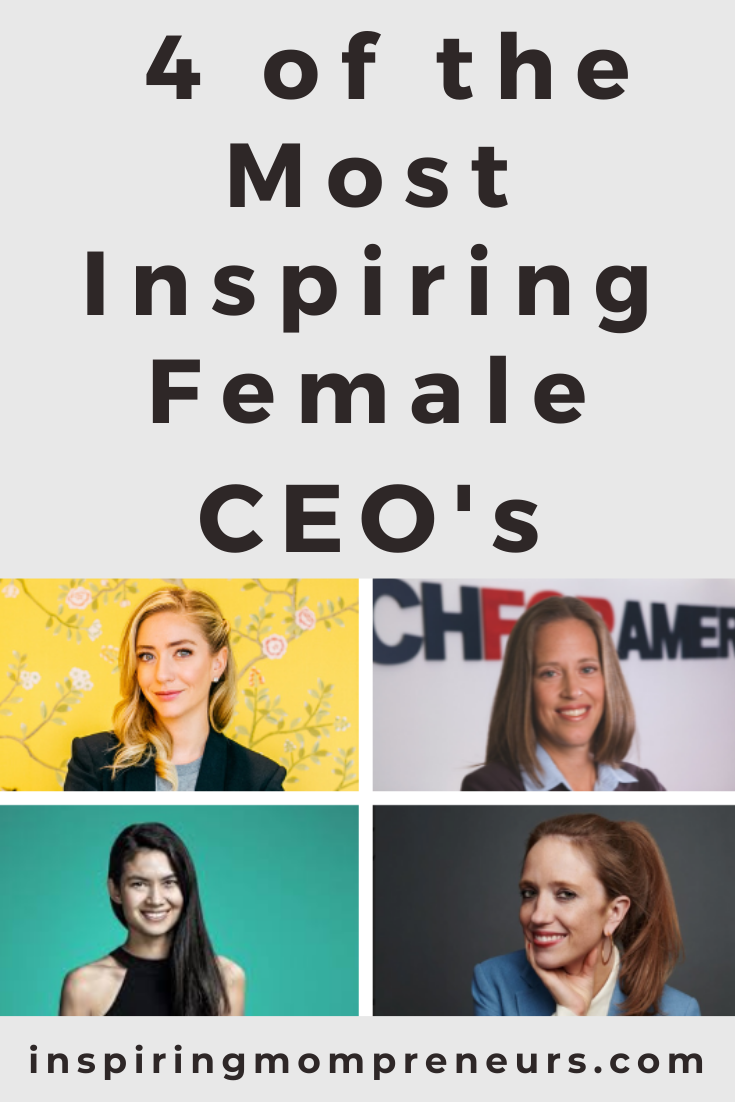 Whitney Wolfe Herd
CEO and founder of Bumble, Whitney Wolfe Herd began her working life at Tinder. At one point she even thought that she wanted to get out of the dating app game, yet a transformation in the gender dynamics at play in this field reinvigorated her enthusiasm.
We are, of course, talking about the fact that Bumble requires women to reach out first and make the first move. This is something that gives ladies security by giving power and autonomy to its female users and has proven to be a real recipe for success with over 30 million users to date.
Wendy Kopp
Founder and CEO of Teach for All, Wendy Kopp's mission is to provide education for all children regardless of location or ethnicity.
Before founding Teach for All, Kopp also established the world-famous Teach for America program which recruits recent graduates into the schools and areas where they are most needed. Teach for America has been running successfully for 24 years and is a model much copied across the globe.
If all that wasn't enough, Princeton graduate and mother of four Wendy Kopp is also an established author and holds numerous awards and honorary degrees.
Melanie Perkins
Co-founder, and CEO of the Canva platform, Melanie Perkins is bringing simple and effective graphic design to the masses.  (I use Canva for all my images, slideshows, business cards, logos and more).
Spurred on by her own experience at university where she saw that it took a long time to learn how to use design platforms in the most simple of ways, Perkins came up with the idea for Canva at the tender age of 19.
Now worth over $1 billion, the success of Canva has cemented Perkin's status in the tech world, as she turns the expectation of Silicon Valley on its head.
Kate Ryder
Kate (Katherine) Ryder is best known as the Founder and CEO of Maven, a healthcare platform that was designed for women, by women.
Ryder's journey did not begin in health care as she has experienced significant failure in the travel industry before founding Maven.  However, unwilling to let that failure cause her to give up, Ryder recognized that a great deal of those seeking healthcare are women, while at the same time females are also the group that is mostly ignored, and maligned in this sector.
Out of this realization, Maven was born which allows women to build up a positive relationship with their provider, as well as access medical appointments and advice without having to wait. A factor that has made it one of the most successful and beloved healthcare platforms for women to date.
Please follow and like us: