Please follow and like us:
The world of digital marketing is always evolving, providing plenty of exciting opportunities for modern business. If you're looking to set some new marketing goals this year, here are a few ideas for inspiration.
How to Improve Digital Marketing in 2020 (and beyond)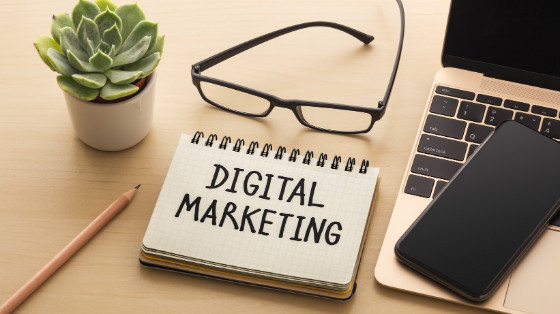 1. Optimize For Visual Search
Visual search is useful if you want to look up an object or place, without the hassle of trying to describe it in text.
Simply take a photograph, and the search engine will provide you with the most relevant results.
As visual search becomes more popular, it's a great idea to optimize your site for visual search. You can do so in the following ways:
Provide plenty of images: Offer plenty of images of your products, including various different angles. Using only a small number of images could mean you miss out on search leads.
High resolution: It's important to choose high-resolution photographs to make sure that Google can match your pictures to visual search queries.
Optimize descriptions and titles: Perfect your keyword research, and choose the best long-tail keywords. Next, you can integrate these into your descriptions and image titles.
2. Keep Up The Video
Video is currently dominating the marketing scene, creating engaging video content should be a huge part of your 2020 strategies.
Video is one of the best ways to tell your brand story and to gain authority within your industry.
As marketing guru, Seth Godin says, 'Marketing is no longer about the stuff that you make, but about the stories you tell.'
There are plenty of benefits to video marketing, including:
Boost your SEO: Video content can improve your SEO by increasing organic traffic, improving CTR, and reducing bounce rates.
Improve conversion rates: According to Omnikick, 'Including video on landing pages can increase conversion rates by 80%.'
First things first, you'll need an amazing video production company to work with. For some creative and compelling video content, consider working with WSPR Creative.
(Make sure are getting the best value for money) 
If you are working with outside contractors you will also want to make sure that you are getting the best quality product and value for money possible. Traditionally this meant spending hours of precious time researching and comparing providers, what they offer, and prices.
The good news is that by using tools like sourcing management software this no longer needs to be the case. Instead, you can sit back and relax while the software AI compares price, quality and makes compliance easier, while also ensuring you can make an objective "best value" decision for every job.
3. Work With Nano Influencers
Nano influencers have between 1,000-5,000 followers, despite these slightly smaller audiences (compared to micro-influencers), nano influencers have loyal audiences and high engagement rates.
Working with a nano influencer can help your brand to expand your audience, boost your credibility, and increase engagement.
To find the right nano influencers for your brand, there are a couple of different platforms you can use:
Klear: With this influencer marketing tool you can access all the data you need to find the right social influencers. Klear uses advanced algorithms to separate influencers into thousands of topic categories. You can access detailed analytics about influencer audiences, to make an informed decision.
Buzz Sumo: Using Buzzo Sumo businesses can work on both content creation and influencer marketing. Here you can search for influencers that match your industry and provide guidelines about which kind of influencer content you require.
4. Using Shoppable Posts
Shoppable content means embedding a purchase opportunity within the content. Consumers can add products straight to their cart, accessing a link in the video, image, or article.
Shoppable posts are often used on social media; these kinds of posts can increase sales by providing consumers with a fast and interactive purchase.
To improve your social marketing this year, shoppable posts are the way to go.
Image Credit:  Pexels
What ideas are you currently using to improve your digital marketing in 2020?
Please follow and like us: