Please follow and like us:
How to Make Money on Autopilot
So… you've started building an online business and things are speeding up.  In fact, they're starting to get out of control.  It's simply becoming unmanageable.  You can't keep up with the workload anymore AND still tend to your family's needs.  
The time has come to consider automating some processes so you can start making money on autopilot. 
I'm fast approaching this point in my online business, which is why this contributed post is so timely for me.
Home Business Basics: Why Automation Matters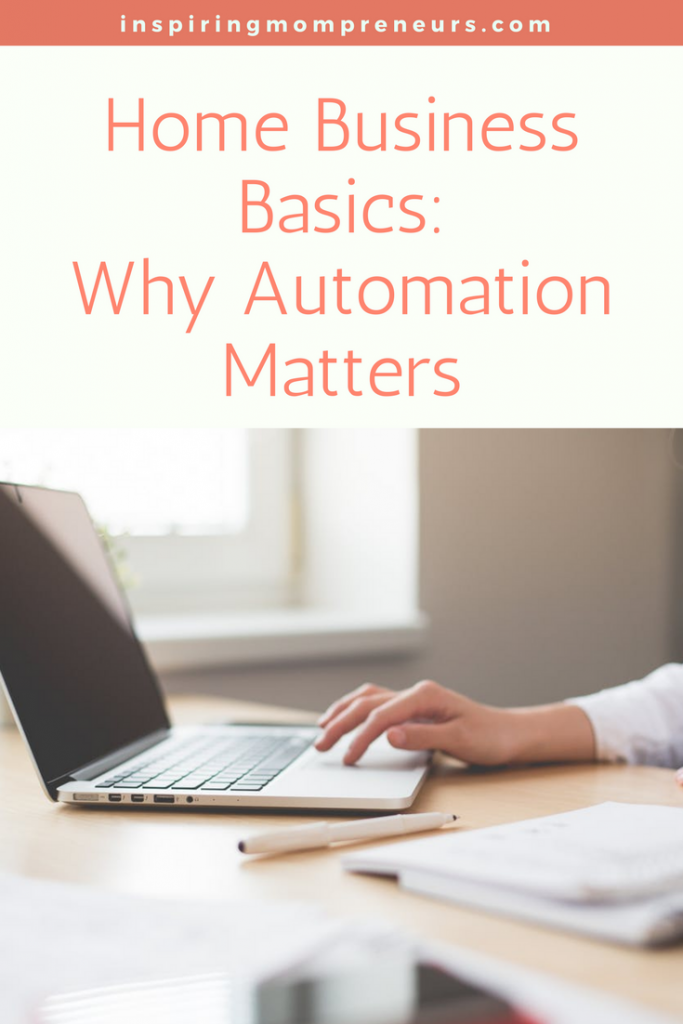 Working from home sure has its benefits. When you're a stay at home working mom, you've probably already been through all of the ideas that could work best for you and your business. After all, you've gotten yourself to this point for a very good reason. You're driven but you also want the best for your family – and that means having flexibility so that you can be there for them.
Well, when that's the case, wouldn't you love to be able to take that one step further?
Because having an at-home business can be great, but it can get a whole lot better with automation. When you automate things, in the ways we're about to talk over, your business can sort of run itself; meaning you get to spend more time with your family.
Post Scheduling
First of all, if your home business is a blog, or you have a blog on your website, then you're going to want to get some posts scheduled in. Writing in the moment can be very freeing and creative, but it can also be time-consuming.
So, if you want to save yourself time and be available when your family wants to spend time with you, schedule instead. Run your content calendar in advance and get posts written and scheduled ahead of time so that you can relax with your family when it matters the most.
Social Scheduling
Similarly, you're going to want to do the same with your social media too. Because being on social media in real time is handy, but when you want to be with your family, it's not something that you can spend all day doing. Yet you still want to be present on social media.
So, what you're going to need to do, is schedule your posts so that you have a presence without having to be active on social 24/7.
Marketing Services
Next, you're going to want to consider using outsourced marketing services. Because while you may be doing lots of this yourself, it can be time-consuming. But with something such as https://www.mysalesbutler.com/marketing-concierge-services/ in place, it's all done for you. You get the effective process put in place for you so that you don't have to do it yourself.
Affiliate Income
You could also consider generating affiliate income. If you already work with affiliates as a publisher, then you will know how useful this can be. But affiliate income is one of the best, automated incomes you can get. So be sure you up your activity here. You should also do the same with advertising so that you have a great income stream working for itself while you're spending time with your family.
Product Income
Finally, you could also consider generating some passive income from products too. This post shows us just how effective passive income can be 17 Passive Income Ideas for Automating Your Cash Flow, but generating money from products like downloadables on site, can be a great way to continuously earn money after only having to make one product and let your website do the rest.
Moms, have you started automating any of your business processes yet? If so, what, and what automation tools did you use? Feel free to place your recommendations below.
Image Credits:  Feature Image – Pexels  Pinterest Pin – Pexels
Please follow and like us: