Please follow and like us:
Outsourcing, the practice of sending out work streams or tasks to external suppliers to perform, often for an agreed price during a set period of time, can have a number of advantages for your business.
Rather than going through the lengthy and often costly process of hiring new employees or assigning new responsibilities to existing teams, outsourcing allows companies to hire part-time workers only for specific, occasional jobs, thus streamlining operations and lowering overall expenses.
5 Reasons Outsourcing Could Benefit Your Business
Guest Post by Lana Hawkins 
If you're considering outsourcing as a solution to your current business needs as well, here are some ways this practice could be beneficial for your company:
1. Adhering to legal requirements
Regardless of the industry you operate in, new laws and regulations can equally affect any business.
Whether you are faced with strict privacy and security requirements, or you simply need highly trained, licensed workers for particular jobs, hiring a professional staff full-time can be quite costly, while not following laws and regulations properly might turn out to be even more expensive in the future.
In these instances, outsourcing your workforce can be incredibly beneficial. This will allow you to hire trained and experienced staff part-time, only for specific projects that require licensed individuals, thus saving on costs and lowering the risk of potential lawsuits due to noncompliance, while simultaneously ensuring professional, high-quality work.
2. Maintaining lower expenses
Not only will hiring part-time instead of full-time employees turn out to be more affordable, but outsourcing could also eliminate the need for expenses such as purchasing equipment and changing locations, as freelance workers won't need any additional, personal space in the office the same way a regular worker might.
What's more, outsourcing will also help to reduce common expenses that come with hiring new workers, from hiring searches and onboarding to payroll taxes and larger HR staff, including no necessary healthcare, retirement, and other contributions. All of these aspects will give you the opportunity to lower the overall costs of hiring and training new employees, and still allow you to get the same amount of work done.
3. Promoting more rapid growth
If your current goal is to expand your business, you might find your company could benefit from a larger staff, but you simply can't find the budget for hiring and training full-time workers.
Outsourcing can be of great help in this area as well, not only in terms of lower expenses but also when it comes to ensuring steady growth.
For instance, working with a professional employment organization (PEO) can be the key to sustainable growth. As long as you opt for a professional and experienced global PEO, you will be able to hire employees anywhere in the world without having to establish a legal entity.
Such experts will handle the end-to-end employment processes and ensure workers are fully compliant, allowing you to focus on expanding your business.
4. Benefiting from the best talent
Large corporations have the capabilities to offer higher salaries and better benefits compared to most small businesses, which is why the best possible talent often goes to these companies. Apart from preventing your business from achieving the best results, this might also put you at risk of losing some of your valuable workers to large corporations.
Fortunately, hiring part-time employees could be a good solution. In an effort to ensure customer satisfaction, outsourcing agencies are often able to attract top talent, thus connecting you with highly qualified workers and delivering competitive results.
That way, your business could still enjoy the benefits of professional and experienced employees, but without the need for a long-term commitment.
5. Focusing on important activities
Outsourcing could also benefit your business by allowing you to fully focus on your company's most important tasks and activities. For instance, customer service is an essential aspect of any business, but it can also be too distracting and time-consuming for your main staff. In this instance, hiring part-time workers can be a brilliant solution.
Besides providing consistent and good quality customer service to your consumers, this will also give your core team members the opportunity to focus on their own necessary tasks, allowing your business to run more smoothly and efficiently.
The same principle can be applied to any other internal activities that are important to your company, which don't necessarily require full-time employees.
From flexibility and cost-effectiveness to growth opportunities, outsourcing evidently has a number of benefits for any business.
Regardless of its size, your company would also be wise to consider utilizing outsourcing for various needs throughout the year.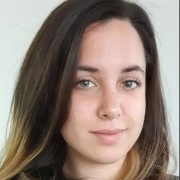 About the Author
Lana Hawkins is a stay-at-home mom by day and author by night.
She's passionate about interior design, travelling and green living.
Please follow and like us: