Please follow and like us:
It is no coincidence that the companies who enjoy a reputation for providing great customer service tend to thrive and continue to grow on the back of that success.
If you want to emulate that blueprint for growing your business it is clear that empowering employees with the right customer support skills is the way forward.
There are a number of key components and skills that need to be in place if you want to achieve the aim of providing outstanding customer support.
For instance, you need the infrastructure of a phone system that allows you to handle calls efficiently, and you can visit gabbit.net today for more information on that, plus, you need to make sure your employees are equipped with the right customer support skills.
Here is a look at some of those vital customer support skills that your employees should possess.
Empathy has to be near the top of the list
If you were listing customer support skills in order of importance you would have to rank the ability to display empathy as being a vital skill and arguably the most important attribute of all.
Being able to understand how to empathize with the customer and working with them to resolve an issue is often going to be critical to fixing a problem satisfactorily and retaining goodwill for future transactions.
Making that all-important human connection is a skill that requires all forms of empathetic responses.
The art of good communication
Arguably, a close second would be the ability to display clear and concise communication skills at all times.
In general terms, clear communication requires employees to take a jargon-free approach and an ability to get their point of view and explanation across with carefully chosen words.
The words you use are fundamental to good communication but your voice and tone are also highly influential and that is something that should not be forgotten when training employees to develop excellent communication skills.
The ability to think on your feet
If you are directly facing a customer and they want an answer to their question you will need good problem-solving skills and an ability to react efficiently in real-time.
If you have employees who can find an acceptable solution to a problem that will help to defuse a potential customer dissatisfaction problem.
Positivity
It is hard to disagree with the observation that a positive attitude can help get things done and can make a big difference in many different scenarios.
If each employee displays a positive attitude with every customer interaction it will make a massive difference to how it reflects on your business.
The ability to listen
As well as being able to say all the right words it is equally vital that you display a willingness and ability to listen to what the other person has to say.
Listening skills are a key attribute and all of your employees will make a positive difference to your business if they possess this key attribute.
A confident manner
There can sometimes be a fine line between confidence and arrogance but there is little doubt that with the right training, your customer service representatives can portray the right level of confidence to win over the person on the other end of the line.
The bottom line is that a confident employee who has the right product and technical knowledge at their disposal will prove to be a positive reflection on your company's commitment to great customer service.
An adaptable approach
Employees who have strong adaptability skills tend to make a strong contribution to your customer satisfaction rates.
There is a lot to be said for sticking to a defined script, to a certain extent, but the ability to know when to adapt their approach is a winning personality trait to have.
Good product knowledge
It can be very frustrating for customers when it is clear that the company representative they are talking to doesn't have the product knowledge to be able to answer their questions.
If a customer is already upset about an issue it will only compound the problem if there is a distinct lack of product knowledge on display.
Any employee who will be in contact with your customers needs to have a solid grounding when it comes to product knowledge.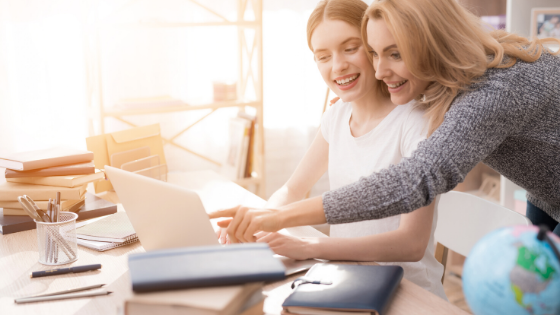 The ability to deliver a bit extra
There are some aspects of customer service skills that are not in a training manual and one example of that is when an employee is prepared to go the extra mile in order to give the customer a great experience.
Some customers can often have low expectations when it comes to customer service and when they are met with a response that raises the standard to a new level it sticks in their mind and breeds a bit of brand loyalty.
The willingness to take personal responsibility
We don't live in a perfect world and things can go wrong that causes a customer to complain and feel that they have not had the best experience.
The ability to respond to this negativity and turn it around by taking personal responsibility is a good attribute to have and a very useful customer service skill.
A tenacious approach
A fundamental reason why many people make a customer service is when something has gone wrong in some way.
Employees need to display a fair amount of tenacity and resilience to work with the customer and find an acceptable solution, not giving up until that outcome has been achieved.
The ability to always be attentive
Last but not least, if your employees have the ability to be attentive and do so in a way that makes them feel like they are valued and their comments matter, this can help create the sort of customer satisfaction levels that raise your company's profile.
People like to talk about their experiences across the social media channels and you want them to be saying good things about your business. If you have employees who possess all the right customer support skills there is a good chance that what they say about your business will be good for your future prospects.
Is customer service a priority in your business?  Have you taught your team these 12 customer support skills?  
Please follow and like us: