Please follow and like us:
Good dental marketing involves more than just offline marketing strategies and advertising. Websites play a vital role in advertising your business or services and boosting your brand image, no matter which industry you're in.
The Role of Dental Websites For Good Dental Marketing
Dental websites give dental practices the opportunity to show off their business and inform the public about the treatments and procedures that they have to offer, without patients having to visit in person. Good dental websites are able to educate patients on the importance of visiting the dentist on a regular basis, to help encourage them to book an appointment for an assessment of their dental health.
A good website will inform patients of how they can promote better dental health whilst improving the appearance of their smile and encourage them to consider further dental treatment other than their regular check-ups.
Attracting More Potential Customers
If you have not put together a website for your dental practice then it is important that you do so as soon as possible, because it is more than likely that you are losing out on potential patients to your local competitors.
If you do have a dental website for your dental practice then you need to make sure that this is modernised and in keeping with current trends whilst offering your patients something extra, so that they choose you rather than the other dental practices in your area.
If you speak to a good digital dental marketing team then they will be able to help you put together a dental website which is modern and attractive. It will be in keeping with current trends, as well as updated and maintained on a regular basis so that it continues to attract new patients to your dental practice.
Personalise your website to stand out from the crowd
Most dental practices offer the same treatments and procedures, so when you put together your dental website you need to make sure that it is highly personalised to set you apart from the websites of your competitors. You need to have a profile and branding which is memorable and stands out from the crowd.
When patients are thinking of their dental issues then your name should come to mind. Having a name and logo which is easy to remember and difficult to forget will help you distinguish yourself from the other practices in your area. Your profile and branding will make up the homepage of your dental website and should be attractive and encouraging, so that patients want to explore the rest of your website to find out what else you have to offer.
Include All Relevant Information
The remainder of your website needs to be made up of plenty of information on the treatments and procedures that you have to offer. This information needs to be put together in an interesting and engaging manner using different formats including pictures, videos and written text.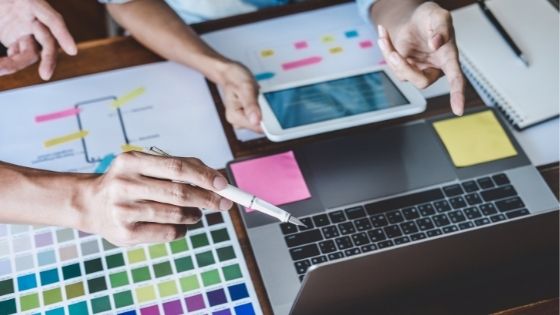 To help personalise this information you need to include photographs and videos of the people on your team and the actual dental practice itself, to help patients familiarise themselves with you and your surroundings. It is also important to promise excellent dental care and fantastic customer service, backing this up with plenty of proof in the form of reviews and testimonials from your existing patients.
Conclusion
We hope you have found this post about the importance of dental websites for good dental marketing insightful. Speak to a digital dental marketing team and find out about the 7Ps of dental marketing. Learn more about how addressing these different aspects of marketing can help you put together an excellent dental website, which helps patients find everything that they are looking for whilst showing off your dental practice at its best.
Please follow and like us: