Please follow and like us:
Acceptance to a United States university of your choice is becoming increasingly complex, as more and more applicants are vying for a small number of available spots.
More than 886,000 international students are currently enrolled in bachelor's, master's, and doctoral degree programs in the United States.
That should not frighten you but motivate you to work harder and achieve your goals.
Then, how can you increase your chances of acceptance to a United States university?
5 Ways to Improve Your Chances of Acceptance to a United States University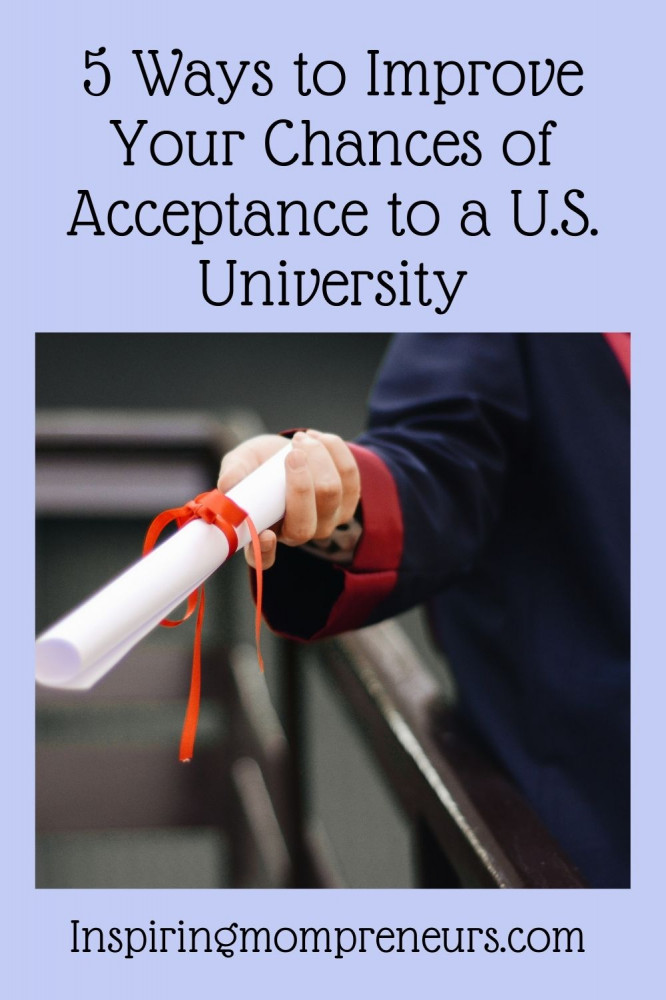 1. Earn Good Grades in Challenging Subjects
If you want to become a successful student, you need to develop a keen eye for the admissions officers' looking for. For example, if you're studying engineering in the United States, you must earn high grades in math and science courses.
The same goes for other fields of study such as medicine or business. For instance, admissions officers at Columbia University are looking for students interested in its School of Nursing and Public Health program.
Applicants to this program must be interested in "a career in which they will dedicate their lives to advancing human welfare through nursing."
Therefore, prospective applicants must have good grades in biology, chemistry, and more.
2. Gain a High SAT Score
The SAT is a standardized test used to measure academic ability and knowledge. The higher your score on the SAT, the greater your chances of being accepted into an American University. It's common for prospective university students to take the SATs in their final year of high school before enrolling in university courses.
A study conducted by Kaplan Test Prep found that students who scored between 1350-1600 had a 75% chance of getting into their preferred university program, while students who scored between 1250-1300 had only a 50% chance of being accepted. This means that if you're sitting at or around 1350 on the SATs, your chances increase significantly for acceptance into an American university.
3. Pay Attention to Your Personal Statement
Your personal statement is the first impression a university has of you. It's typically your opportunity to tell the admission committee about yourself, why you want to attend their university, and what sets you apart from other applicants. Your essay should be specific and not just general details. It needs to show the admissions staff that you have thought about why you want to attend their university and that it is a match for your needs.
It's also important to write in your own voice and avoid clichés or pieces that sound like they came from a template. Your essay should be customized and not feel like it was copied verbatim from another source.
This is also important if you want to switch schools after enrolment. Should you not get into your preferred choice, the transfer process will need to start as early as possible for the best chance of success, so you will need a transfer law school personal statement, for example, to help you do this.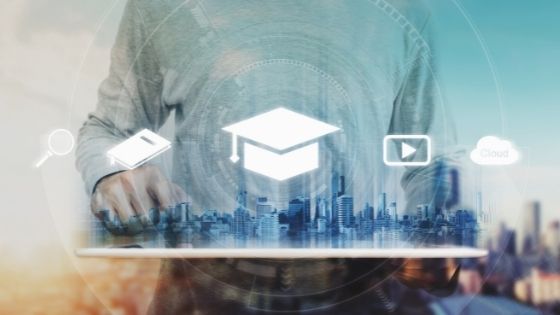 4. Have Strong Letters of Recommendation
Your letters of recommendation need to be solid and convincing. Your recommender should know you well and feel confident in your abilities. If you are looking for professor recommendations, they must work with you on a project or have taught you in class. This will prove to the admissions committee that they can speak to your academic ability with some authority.
If you are looking for internships, your employer must know you well. The best letters of recommendation come from people who have seen your professional skills first-hand and can give detailed examples of what you bring to the team or organization.
The best letters should describe how well-rounded you are, how hard-working you have been, and how much you have helped improve your organization's success. You want your admission officer to see that they would be a valuable addition to the current U.S. university population.
5. Consider Early Admission Plans
Most universities offer early admission for the fall semester and sometimes for the spring semester. Early access is like getting accepted to college before your senior year of high school; you will know where you'll be going as soon as your junior year! If you consider applying to a U.S. university, it's worth considering their early admission plans seriously.
Conclusion
We hope these 5 ways to improve your chances of acceptance to an United States University has been helpful to you and that you will take this into consideration when you apply to a college of your choice.
Please follow and like us: