Please follow and like us:
Guide to Business Growth and Expansion
There are approximately 5.8 million small businesses in the country, which contributes to around 32% of the companies in the country. This percentage significantly thins down to less than 1% when the number of employees rises to 100+. It goes to show the difficulty experienced in business growth and maintenance.
Every entrepreneur and business owner will enjoy it when the gods of business growth and success smile down on them. Those who are not lucky or prosperous enough will always question if it results from sheer luck, determination, or organization and planning in their business operations.
In business, you must create your luck and fortune by appropriately handling your operations.
Business growth is when your company experiences constant and consistent positive changes. Adequate preparation and resilience will help you achieve your business goals, thus promoting the company's growth and expansion.
It is important to note that business growth is not an overnight task. It takes numerous plans, meetings, discussions, deliberations, and decision-making before getting the result.
It would help if you also considered that expansion would take various forms apart from financial and physical development. Therefore, always focus on your multiple small wins that will build up to greater and more significant success.
Image credit: Pexels
Types of Business Growth
Different businesses will express their growth differently depending on the type of industry and the market's current situation. A general factor to consider is usually the finances in cash flow, sales, and profitability. The size of employees, clientele, and the business also signifies growth in the industry.
There are many forms of business expansion that your company can consider when the time is right.
Acquisitions
Mergers, acquisitions, and franchising are the primary types of acquisitions in business. These three techniques allow companies to grow in different dimensions. It is also possible for the business to diversify or specialize, thus increasing its market share in the industry – which is a significant indicator of progress in the business.
It is also possible for an entrepreneur to acquire bigger and better assets to supplement the business's ambitions of growing. It will increase productivity, and in turn, the sales and profitability will also have a positive increase.
Acquisitions can sometimes take quite a long time to reach an agreement and process the necessary documentation. It would help if you did your due diligence before taking on any process. Analyze the incoming business production and existence.
Ensure you understand what you are getting into. Please do not look at these deals at face value. Investigate their modes of operations and decide based on their potential and current position.
Dealerships and Increase in Customers
New customers are always a sign of business growth. It signifies more income, which usually translates to more sales. There is no greater joy than when your company gets an enormous dealership or partnership with a significant or influential client in the market.
An increased market share can be due to better advertisement, networking, product presentation, or the company's association with society. Many factors will determine your impact and influence in the market.
However, it would help if you chose factors within your control to exercise your influence in the market. Make sure you win over the immediate society and work your way upwards. Use specific and relatable marketing campaigns to woo customers with your products.
Companies like The Beachbody Company who hold distinct visions and missions in impacting people's lives, will have better growth chances because they have maintained their purpose over the years. It goes to show the importance of consistency and quality in business growth.
Signs of Growth
Business growth is typically visible to everyone due to the significant operational changes that it will undergo. Nevertheless, not every business will grow at the same pace. Sometimes, you will have slow-paced companies whose growth may seem insignificant. Such businesses will have their changes in phases. In comparison, others will achieve growth much faster.
Here are some of the signs that you will notice in your business:
Increased productivity
Increased personnel and tasks
Increased sales
Excellent customer feedback
The need to expand and extend your borders
Better networking in the industry
You will have more customer referrals
Better marketing campaigns that translate to an increased customer base
Excellent customer and employee reviews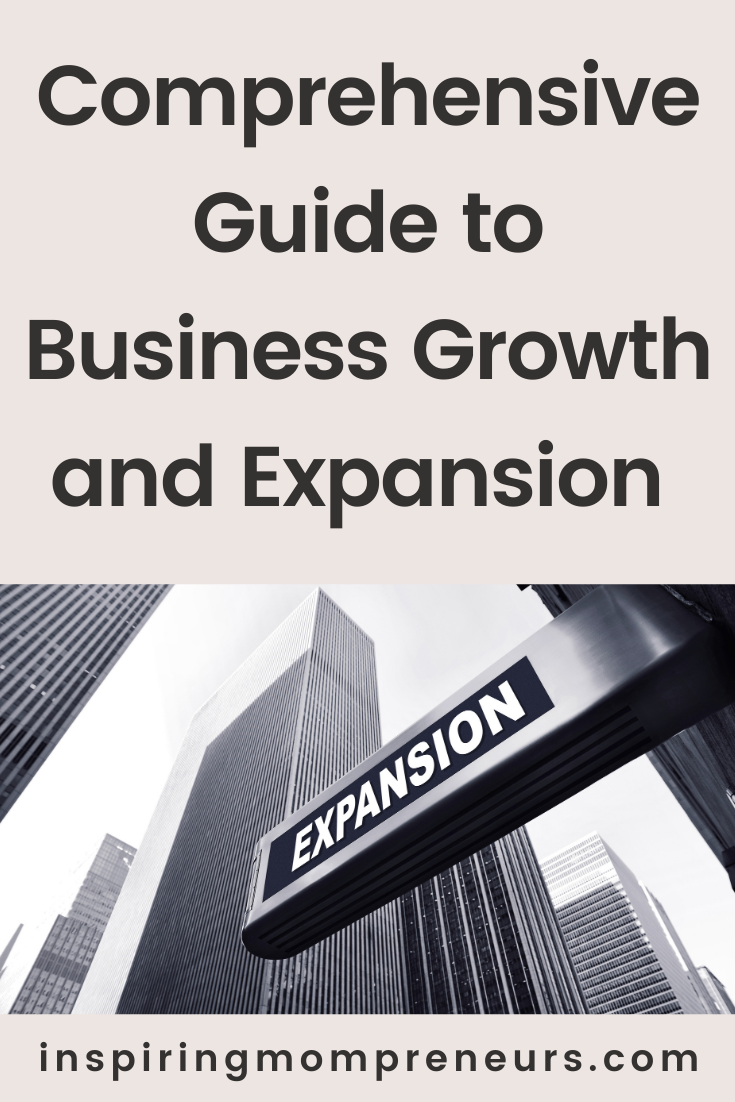 Techniques/ Methods
The techniques you choose to use in your business expansion will be determined by the growth type you use. You need to analyze your business's current financial position and let it guide you on which engagements to choose. You need to understand what your business needs the most at that time to make an informed decision.
Financially, networking and merging with companies can help increase economies of scale, significantly increasing your production and profitability. You will also get opportunities to flex the market by using joint marketing campaigns to improve your impact on the market.
You can also offer your company shares to the general public as a way of expanding your business. Not only will it publicize your company's intentions, but it will be a good marketing gimmick that will increase the popularity of the business.
Physically, acquisitions and franchising are the most common techniques used in business expansion. It will increase the branches and size of your company by involving different companies under your company name.
Spreading your production or retailing stores will have a tremendous impact on promoting your business's growth. You only need to ascertain the quality of services and the lucrativeness of the deals to ascertain your success.
To increase your production to meet the growing demand, you need to ensure a quality and efficient production rate.
Work on improving your profitability by reducing your production expenses through mergers, dealerships, or business agreements. It would help if you also investigated new marketing techniques that will positively influence your sales.
In terms of personnel, it is evident that increasing customers will raise the need for more employees. Having content and hardworking employees is always a good sign of progress in the business.
Factors Affecting Business Growth
Notably, most factors that affect growth are internal and within your reach. Assumption and ignorance of these factors will often lead to stagnation and the collapse of businesses. Despite having the hunger to succeed, you need to align these factors to work with your plans to get better results.
Such factors include:
Operational expenses – Your aim should be to maintain a reasonable and affordable budget while increasing your productivity rate to increase sales.
Financial documentation and position – Knowing the company's financial situation will strategically place you in a place of power and information. Thus, you can negotiate your way in any deal for the business's good.
In-depth analysis and reporting – With these reports, it is easy for everyone to understand the company's next steps. It will also display a united front in the quest for growth and success.
Customer handling – Excellent customer service is always recommended for any successful business. Though it is easy to forego the brilliance of this docket, you need to watch its progress as the business grows closely.
The impact of marketing on sales – Your marketing campaign should convert the engagements into sales.
Employee responsibility and accountability – Responsible employees will rub their energy during production, resulting in having a winning attitude within your company.
Quality products and services – Quality is the answer to any business growth and maintenance question.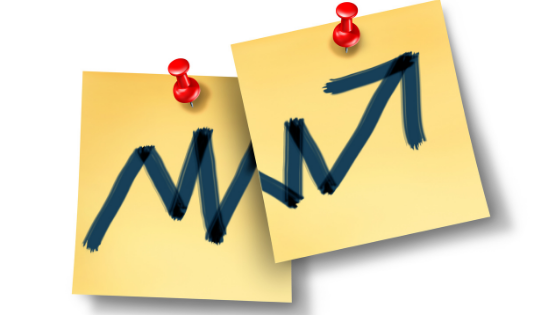 Cautions During Business Growth
Most small businesses will often face the challenge of scaling up due to the increased business necessities you must cater to. Locking your focus on your mission and vision will always keep you focused and on course to achieve your dreams.
Despite the benefits, the business expansion will also have its disadvantages in business. It is challenging to keep up with the changes, especially when the business grows too fast within a short period from inception. Here are some of the cons of business expansion:
The need for increased capital
Location changes will often require lengthy legal procedures due to the cancellation of lease agreements
You will also need to keep up with business and financial documentation that may be cumbersome, primarily when the company is rapidly growing
The demand in production, personnel, expenses, and organization can be too strenuous for the young business to handle
Fortunately, you can take measures to ensure that your transition during growth is smooth and friendly. You need to enlist the help of experienced personnel to monitor and advise during the numerous growth stages. Avoid getting carried away due to the positive changes in the business. You need to remain focused and work towards achieving more.
Hiring new employees is also a significant step that you need not ignore. Ensure you get qualified personnel who will help you maintain the business sanity and protect the business's interest. Always try to instill your business values in the company for an all-around successful business.
Change and growth are inevitable in business. You only need to create your luck by working towards improving your business position. It is a continuous activity that every entrepreneur needs to master to succeed.
Please follow and like us: