Please follow and like us: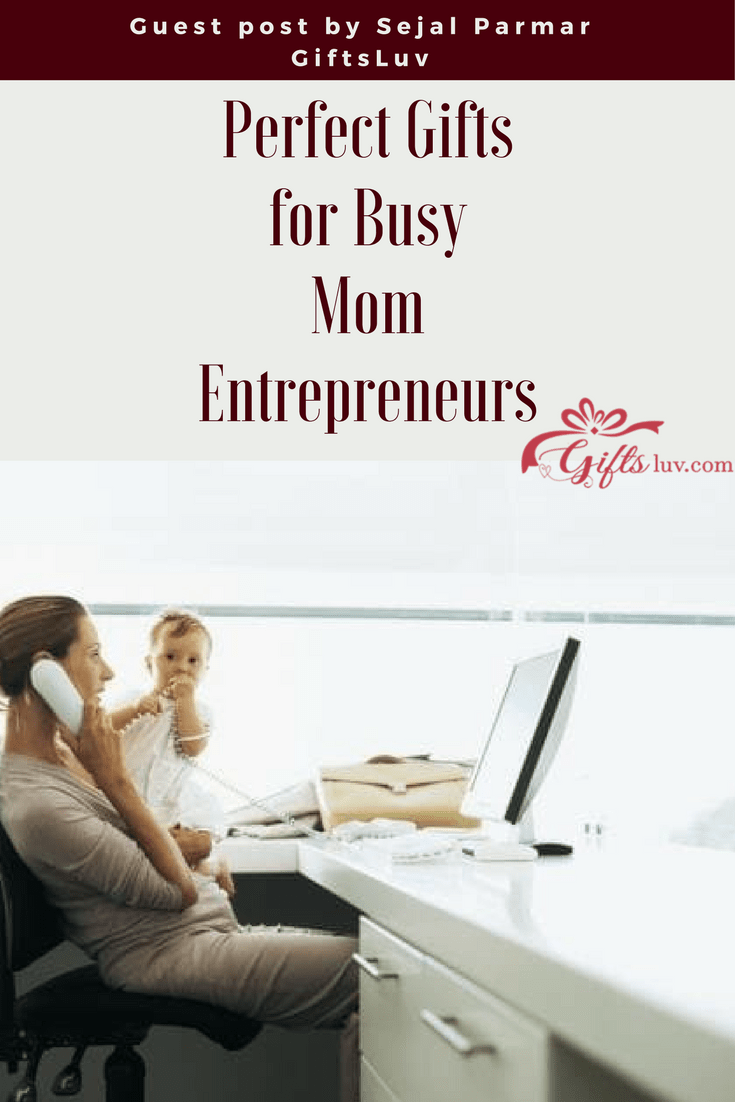 Just after Sejal Parmar of Gifts Luv sent me this delightful guest post, I heard a story on the radio that had me in tears. The story was about a woman who had been suffering from depression and couldn't get out of bed for months. Her hair was so knotty that she asked the hairdresser to just shave it off. Instead, the hairdresser took hours and hours to untangle the knots and give this lady a beautiful new hairdo.  A gift like that can turn someone's life around. 
Mom Entrepreneurs deserve clever, thoughtful, unique gifts to make them feel valued and special.  And Sejal nailed it! When I went through her list I was like, YES PLEASE! Bring it on! 
Best Gifts for Busy Moms
Today's women are real superwomen, they are capable to handle both their personal as well as professional responsibilities. Female entrepreneurs are a role model for many of us who are dedicated to both business and the household.  It's our chance to bring a smile to her face with a gift that makes her feel special. Dive into the world of gifts for the passionate mother and a hard working entrepreneur.
5 Unique Gifts for Mompreneurs
The article contains 5 such awe inspiring gifts for the lovely women who are always on the go. Treat her with some perks that will surely help her relax from the hectic work stress. Pamper her with the below gifts giving her heartwarming moments.
A Week's Meal Delivery
Give her a break from the monotonous job of cooking with a meal delivery for one week. Give her a special meal so that she can concentrate on her incoming projects. Relieve her from the daily chores, giving her time to think about herself and the business. Options include Blue Apron, HelloFresh catering fresh vegetable, fruit and groceries at your doorstep or choose Munchery for meal delivery.
Post Note from Lauren Riebs at Reviews.com: 
One thing I struggle with is finding the time to make my family healthy (and tasty) dinners. That's why I was so excited when my team at Reviews.com put together a guide on meal-delivery services and I wanted to share it with you too: http://www.reviews.com/meal-delivery-service/
There are so many types of meal-delivery kits available now, it's overwhelming! Our team focused on finding services that are simultaneously nutritious, easy to cook for any skill level, and of course, delicious! We even tried different dishes in-house; my favorite was the shiitake-tofu stir-fry!
A Comfortable Chair
Replace the old sitting chair with a comfortable chair that may give her the ease to concentrate on her work. A comfortable chair will help her to overcome a bad backache, she suffers every night. Gift a comfortable and stylish chair that will be appreciated throughout her life. Get many options only on the largest online shopping hub Amazon.
A Sophisticated Bookkeeping Service
This could be a practical gift idea to help her during the initial phases of setting up a business. Hire a bookkeeper to set up all her bookkeeping, managing all the finances, payees, maintaining client information in QuickBooks or Xero. This would be a great help, giving her much time to concentrate on other important things.
A Good Beverage Bottle
For the mompreneurs, who might be a manager or CEO busy in travelling needs a fashionable drinking container to keep her favourite beverage. Present the busy lady a container to hold her hot or cold beverage. A fashionable bottle will remind her to sip some while hurrying from one end to the other. Find a stylish one that keeps her hydrated.
A Colorful Scented Bouquet
Flowers are loved and endured by every woman! Surprise her with some elegant roses or her favorite fresh, vibrant bunch of flowers that would motivate her for the day. Pick her desired flowers and hand it yourself or deliver it with a small letter consisting of appreciating words. Make her feel worthy and lend your support to the dedicated mother. A candy bouquet could be a better idea too!
Over to you!
In the modern generation, women are breaking stereotypes of being the family caretaker and limiting herself to the four walls. Today's woman is efficient to handle all her household duties along with managing her business. A salute to all such mothers who have moved outside the home to make her own place in the society.
As a child or husband, do your duty.  Become supportive, walking with her in all her paths. Make her feel wanted with the above gifts.  She'll love them and love you all the more for giving it so much thought.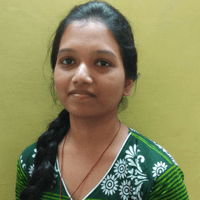 Author Bio
Sejal Parmar is overfilled with creativity and loves preparing handmade cards, personalized gifts and much more. She is generous and loves sharing at Gifts Luv.   Follow Gifts Luv on Twitter   Facebook   Pinterest
Which gift was your favourite on this list?  And what's the best gift you've ever received?  Would love to hear from you.  Leave a comment below…
Please follow and like us: