Please follow and like us:
One in every five individuals past adolescence takes steps to correct their crooked teeth, protruding overbites and gaps between their teeth.
That said, most prefer straightening appliances that are discreet by design, especially if they have a professional image to uphold.
Clear braces in Buckinghamshire provide all the benefits of conventional appliances but without metal, and a potentially shorter treatment depending on the nature and severity of your dental issue.
What are the differences between clear braces and standard orthodontics?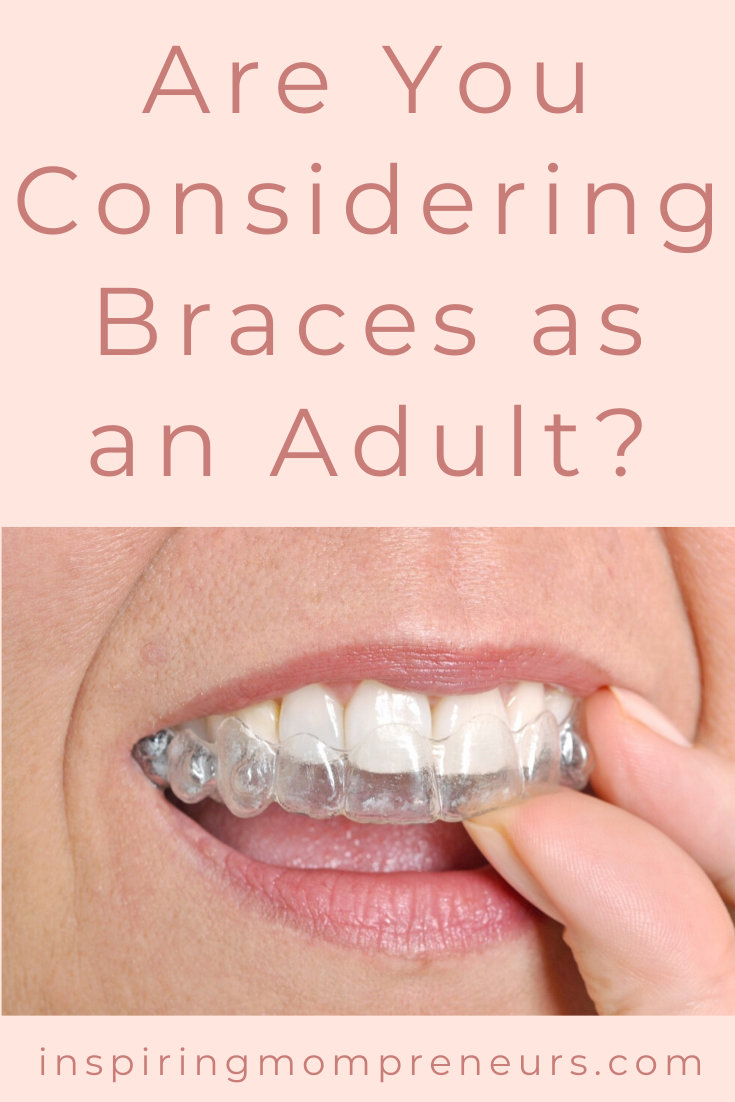 Regular metal braces comprise three parts: metal brackets, a metal archwire, and rubber bands called ligatures.
Clear braces are made up of the same components, only the brackets are ceramic and the archwire is tooth-coloured, which helps the device appear less noticeable because it blends with your teeth.
In some cases the device is detachable, allowing you to have it removed periodically, for example, when you brush your teeth and eat.
Due to the technology behind clear braces, less force is needed to pull your teeth into place.  The reduced amount of pressure allows for a more pleasurable user experience.
Advice for keeping your device clean
The concept of clear braces is similar to standard braces but its virtually undetectable appearance appeals to individuals who are self-conscious about the way conventional braces look.
That said, despite its numerous benefits, clear braces require extra effort to clean.  As a result of the material they are made from, they are easily dirtied and the rubber bands tied around the archwires can become discoloured.
Therefore, a strict cleaning regimen is necessary if you plan to get these braces.
Additionally, you will be advised to avoid highly pigmented food and drinks that could stain your brackets, such as coffee, wine, curry, tomato sauce, and the like.
Remember that food stuck between your brackets draws attention to the braces which you are trying to hide.  Remember to brush around your brackets while cleaning your teeth.
If you are unsure about whether you are employing the correct techniques, ask your dentist for a demonstration.
What orthodontic issues can clear braces treat?
Clear braces can treat similar issues to regular braces, ranging from mild to severe dental problems.
Misalignments and malocclusions that are typically treated include the following:
Overbites
Crowded Teeth
Crooked Teeth
Widely spaced Teeth
Are there different types of clear braces available?
Fixed ceramic braces enjoy widespread use and are useful in straightening and correcting teeth. However, there are other types of clear braces available to a potential braces wearer.
Inside braces or lingual braces are similar to the above except that the appliance is applied to the back of the teeth instead of the front.  The reason for this placement is to hide the straightening device.
Invisible aligners do not comprise wire, brackets, or ligatures, but are translucent plastic trays that fit comfortably over your teeth and gums.  The contraption is also popular because it will not force the wearer to give up their current lifestyle by adapting their diet or teeth-cleaning ritual.
At the same time, you can remove the device, which grants you the freedom to enjoy a couple of hours of a day brace-free.
Are you considering braces as an adult?  Clear braces look like an amazing option, don't they? 

Please follow and like us: