Please follow and like us:
Today's post covers the topic of a community-conscious business plan and how to balance home and work life. Women today are often asked to choose between caring for their children and pursuing their careers.
Working mothers live in a constant conflict between obligation and passion, with only two options; what they want and what they must do.
The pressure to earn money has pushed many to look for work outside the home, and the need to care for their children only compounds the stress.
Recently, a growing number of women are eschewing traditional employment, starting their own enterprises, and capitalizing on their experience in the corporate world. The independence that comes with being one's own boss is a major motivator for many women who want to pursue contemporary careers.
Others see an opportunity to help other women and positively impact their communities by providing an essential product or service.
Chantal Rainford US Veteran – a True Inspiration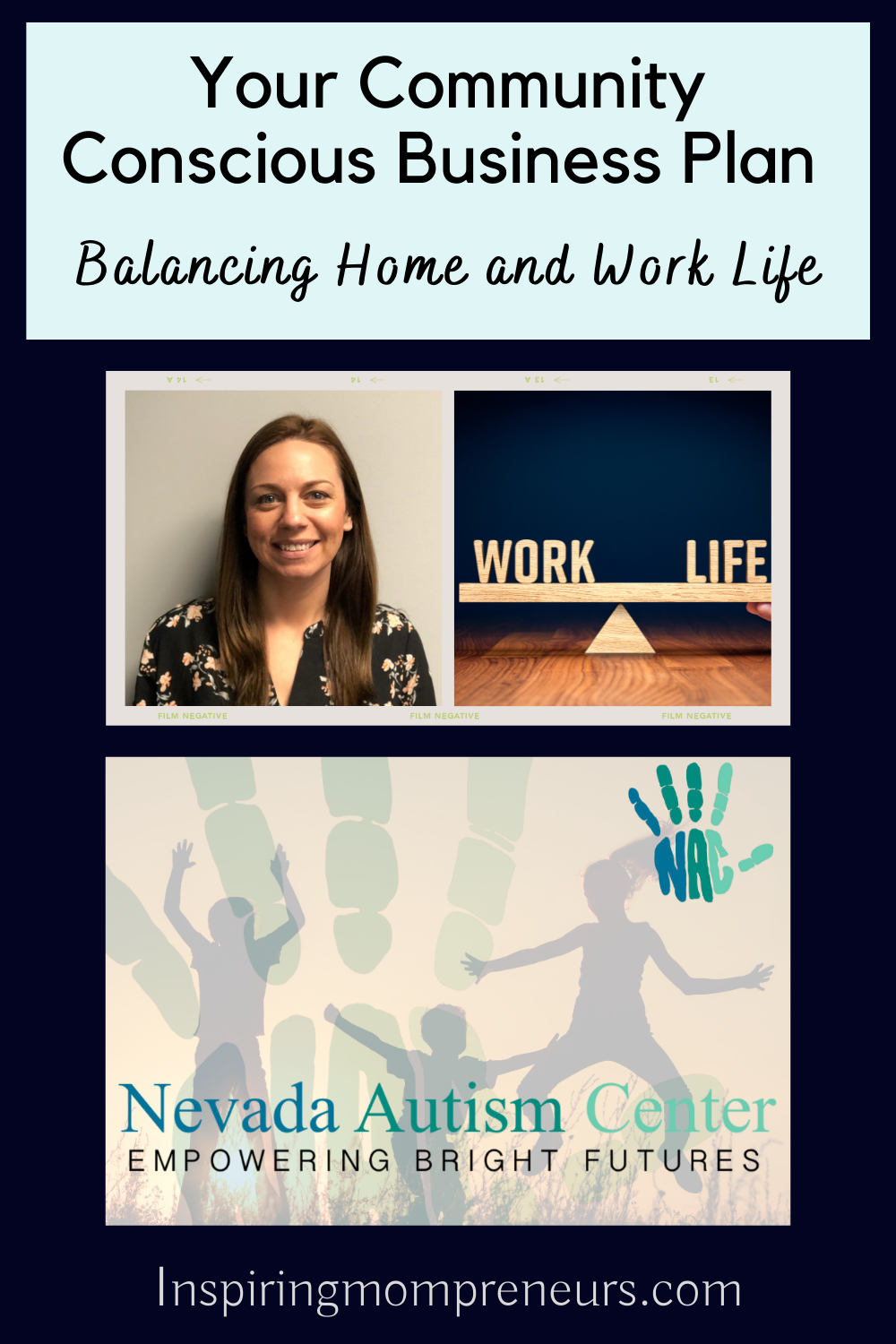 Chantal Rainford, M.S., BCBS, LBA, the subject of this spotlight, is a U.S. Navy veteran and a model mother who has used her life experiences to guide her into a position as Clinical Director at the Nevada Autism Center, where she specializes in helping children with autism.
After her son was diagnosed with autism in 2007, Chantal decided to get into the field of applied behavior analysis (ABA; the only approved treatment recognized by the CDC for autism) and has since worked with children aged 1-19 with a wide range of skills and treatment needs, receiving her master's in Behavior Analysis and Therapy at Southern Illinois University.
As board certified behavior analyst (BCBA), Chantal is committed to providing services that make the most of every treatment session and helps her clients improve social skills and build positive relationships.
Chantal's unique insight, compassion, and sympathy for families in similar situations stem from her own understanding of raising a child with autism who had ABA treatment for several years.
Chantal proves it is possible to be both a mother and a business leader by setting boundaries, prioritizing, and organizing your time effectively.
Here are three ways how you can accomplish this.
Your Community Conscious Business Plan – Balancing Home and Work Life
1. Prioritizing you
There is a reason why this strategy is number one on our list. You risk burnout and resentment towards your career path if you don't take the time to recharge with a hobby or good book or even meditation or journaling. Focus on nutrition, health, wellness, and adequate sleep.
2. Connecting with your community
When establishing a business, you need to network extensively to find potential customers and their needs and establish credibility in your industry. By connecting with other entrepreneurs, you can expand your reach in the marketplace and make valuable professional contacts. Sometimes you'll discover a freelancer whose skills complement your own, and you can work together to provide a more all-encompassing service to your prospective clientele.
3. Asking For Help
Consider services like grocery delivery or coordinate with fellow moms to share kid-related needs, like school pick up or drop off, to help with time management. In addition to providing much-needed emotional support, other mothers may be a wealth of helpful knowledge that will help you save time and energy.
Final Thoughts
We hope you have found this post about community conscious business plan and how to balance home and work life inspiring.
Chantal Rainford has proved that being Supermom is not necessary to manage a family with a special needs child and a career. Try our approaches to building your conscious business. We hope you will succeed in your professional endeavors by applying Chantal's passion and dedication to your own life.
If you want to reach out to her, contact Nevada Autism Center, 7730 West Sahara Avenue #115, Las Vegas, NV 89117, (702) 660-2005.
Please follow and like us: