Please follow and like us:
Two of the most common breastfeeding problems new Moms face are 
How to Get Baby to Latch On
How to Increase Breast Milk Supply
Which is exactly why Lactation Consultant (IBCLC), Kate Spivak, invented The Bridge, a breastfeeding assistance system to help with these breastfeeding struggles.  
In this beautiful interview, Kate reveals her heart – her passionate desire to help Moms across the globe to have a happier, healthier nursing experience and thus raise worldwide breastfeeding rates. 

First, we asked Kate to clear up a few important terms so we can understand her profession and what she invented.
What's a Lactation Consultant?
Lactation consultants are professionals who help parents navigate breastfeeding – from teaching the basics prior to birth to helping latch the baby for the first time, to resolving challenges and supporting mothers in the first few weeks, and even to helping moms wean away from breastfeeding.
What's an IBCLC?
Formally, according to the International Lactation Consultant Association (ILCA), "an International Board Certified Lactation Consultant (IBCLC) is a healthcare professional who specializes in the clinical management of breastfeeding. 
An IBCLC is certified by the International Board of Lactation Consultant Examiners® (IBLCE®), independently accredited by the National Commission for Certifying Agencies (NCCA) of the Institute for Credentialing Excellence (ICE). 
An IBCLC works in a wide variety of settings, providing leadership, advocacy, professional development, and research in the lactation field." 
To become an IBCLC a practitioner must complete: 
90 hours of lactation education
1,000 supervised hours of clinical experience with breastfeeding mothers and babies
a 4-hour exam, and other requirements.
While an IBCLC designation has the strictest requirements in the breastfeeding space, there are other ways parents can receive breastfeeding support. 
Some of the other designations include: Certified Lactation Counselors (CLC), Certified Lactation Specialist (CLS), Certified Lactation Educator (CLE), Breastfeeding Counselor (CBC), Lactation Educator Counselor (LEC), Women Infants and Children (WIC) Counselors, La Leche League Leaders (LLLL).
Lauren: Tell us about your invention…
What's the Bridge Lactation Aid?
The Laally Bridge is a breastfeeding assistance system that helps moms resolve breastfeeding issues. 
The Bridge works by incentivizing a baby to latch to the breast. The more the baby is at the breast the more milk a mom can produce. It's a win-win.

Mechanically, the Bridge allows parents to deliver pre-pumped milk or formula directly to the nipple.  Instead of giving the baby supplement via a bottle, our device allows parents to do so at the breast. 
This teaches a baby how to latch and can help moms increase their supply. 
Finally, it encourages skin-to-skin time. 
The Bridge consists of a thin silicone cover that is placed over a nipple. 
The silicone cover has a built-in channel and tubing in a one-piece design. 
Extensions and syringes of different sizes can be connected to the Bridge. 
Milk or formula travels from the syringe, through the extension and directly to the tip of the nipple. 
Basically, we are bringing milk to the nipple when there isn't any or not enough from mom, in hopes that mom's milk will flow shortly.
Why Did You Invent the Laally Bridge?
Lauren: Who did you have in mind when you designed your invention?
Kate: All the moms and babies who want to breastfeed. I kept seeing moms struggle with the same issues over and over again and thought that something should be done about it. 
Moms constantly get judged on their parenting decisions, including breastfeeding – we want to provide those moms with a simple and judgement-free solution to try to resolve breastfeeding issues.  
Lauren: What problem does your invention solve?
Kate: The Bridge solves some of the two most common breastfeeding issues – latch and supply. The Bridge allows the baby to latch to the breast and allows mom to provide a supplement to the baby while the baby is breastfeeding, as opposed to giving a bottle after feeding. This preserves the breastfeeding relationship and helps improve supply.
Lauren: How did you come up with the idea?
Kate: Lactation consultants frequently use a combination of nipple shields and tubing to help latch the baby and provide extra supplement but it's cumbersome and extremely difficult for mom to do on her own. 
As a practising lactation consultant, I constantly saw this problem so I decided to do something about it. The Bridge accomplishes the same goal in a one-piece simple design that moms can use by themselves.   
On Entrepreneurship
Lauren: Why did you take the decision to become an Entrepreneur?
Kate: It kind of found me, not the other way around. My business partner and husband is business savvy and is helping me with this journey. When I told him about the idea, he thought we had to try it because it could help a lot of people.
Lauren: Do you like the term Mompreneur?
Kate: I love it! I think it's a great word to summarize what I do. It's one word that combines two of the toughest jobs a person can do – and some of the most important. The order of the words makes sense too, I am always a mom first.  
Lauren: Is there anything you know now, that you wish you knew when you started out as an Entrepreneur?
Kate: Considering I knew nothing about business when I started, there are many things I wish I knew. I wish I knew more about the importance of networking. In any business, making the right connections is everything.  
Lauren: What has been the greatest challenge for you to overcome in your career?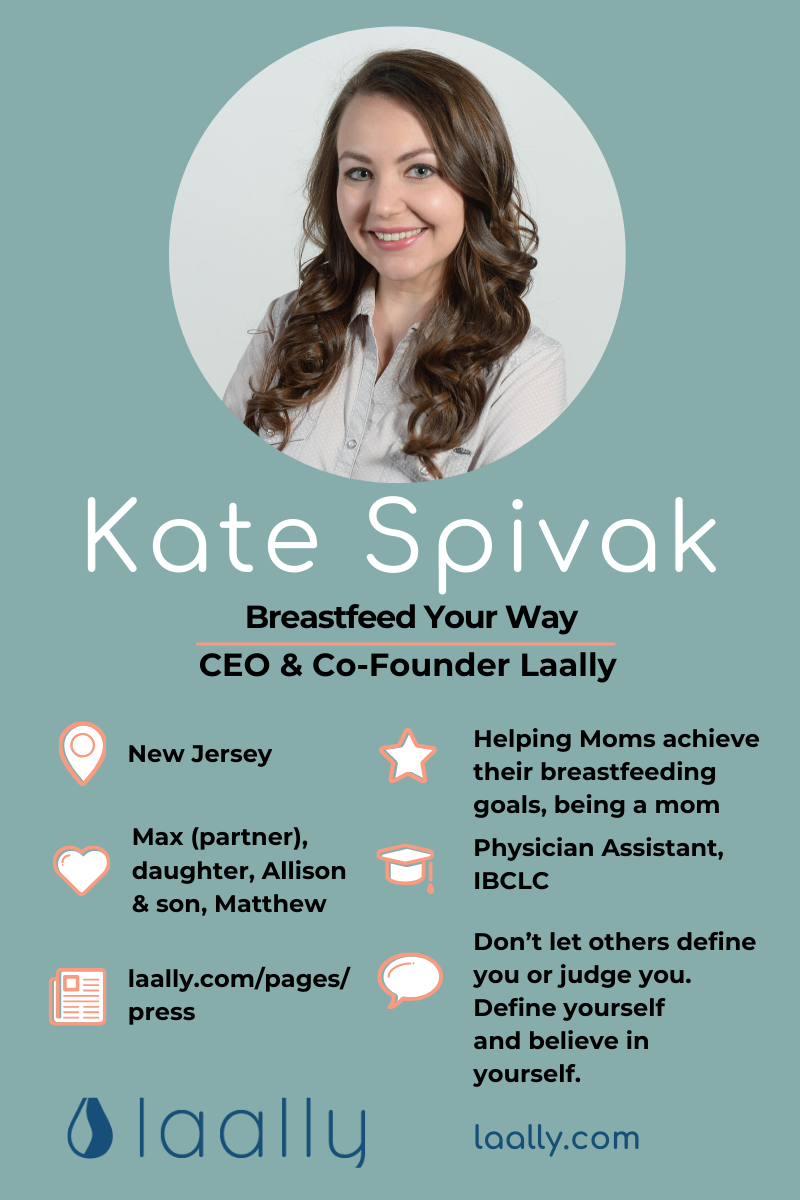 Kate: I'm a quiet person by nature which could be challenging when your main job is trying to network and tell people about what you do. 
However, I knew the Bridge is something that could help a lot of people and learned to overcome my shy nature because I believe in our cause.
Lauren: Do you feel you chose an easy path or a difficult one?
Kate: I think there are difficult paths, easier paths, and then there is entrepreneurship. It's hard on a whole different level. It's definitely the most challenging thing I've done in my career.   
Work-Life Balance
Lauren: Has it been tricky balancing work and home life?
Kate: Being an entrepreneur means you're always working. There is a never-ending list of things to be done that always seems to get longer. Balancing mom guilt and business guilt is a struggle. I want to set a good example for my children, to teach them the value of hard work and going after what they believe in.         
Lauren: What do you love most about being a Mom Inventor/Mom Entrepreneur?
Kate: I love knowing that I was able to create something valuable to help other moms, who like me, struggle with breastfeeding. On a larger scale, I think what we're doing at Laally can really have an impact on global breastfeeding rates. The impact is beyond just the act of breastfeeding – the impact of increased breastfeeding has a positive impact on economics and health of communities. 
According to the World Bank, BF has a 35x rate of return – and researchers estimate BF can save $30b/year for the next 10 years with some simple investment in the space. 
Did you know the U.S. has 25% exclusive breastfeeding rates at 6 months? 
The Bridge gives parents a simple and non-judgemental option to fix issues that lead to stopping early. We think moms should do whatever works for them, we just want to give them all the tools and knowledge to make an educated decision.
What's Your Message to the World?
Lauren: Do you have a message you would like the world to hear?
Kate: The reason I'm doing this whole venture is because I really believe in breastfeeding. It has so many benefits for both mom and baby. 
I think we need to prioritize breastfeeding and advocate for it. That said we need to be careful – each family has its own situation. To succeed we need to enable, empower and educate. Not judge.
Lauren: What advice would you give someone just starting out as an entrepreneur?
Kate: That the highs and lows are extreme.
When something good happens, you are ecstatic. When something doesn't go the way you planned, you are inclined to take it personally.
It's important to differentiate between business and family because when you are trying to grow your own business, the work is endless.       
Hopes for 2020
Lauren: What are your hopes for 2020?
Kate: To improve breastfeeding rates worldwide.  
From a business perspective, I hope we start scaling in 2020. We're working on several big partnerships that might quickly expand our business. 
That's the goal – to get our product into as many hands as possible so we can help new parents as quickly as possible. 
Our dream is to have this product available to all parents across the world, so they can resolve their issues quickly and efficiently. We hope they don't need it, but the reality is that they likely will.
Lauren: Are there any people who have been enormously helpful to you?
Kate: My husband, Max. He was extremely supportive of my idea and has worked very hard to make it a reality.
Spreading the Word
Lauren: If there was anything I could help you with, what it would it be?
Kate: Finding the right relationships, spreading the word and educating parents of how and when the Bridge can be used.
We know the Bridge works and people are happy using it. We want to connect with people in the space who believe in the idea as much as we do and will help us get to the next level.               
Lauren: Who is your target market? If I were to give you a referral, who would I be looking for?
Kate: Any mom who wants to breastfeed but is finding that she has to give a bottle even though she'd prefer not to. Any baby who is having trouble breastfeeding for any reason. 
That's a big market to target but that's really this is how game-changing we think this can be.
Lauren: Is your market local or international?
Kate: Our market is all the new babies who are born each year.
In the US, only 25% of babies are exclusively breastfeeding at 6 months. 
Of the moms who do breastfeed 60% will end up stopping before they wanted to. 
All these moms need some help and encouragement and we are here to do just that. We've already shipped to 15 countries, so we definitely have global expansion in our plans.
Kate, you inspire me! These are exactly the reasons I started my breastfeeding site, Happy Human Pacifier. 
Connect with Kate and Max Spivak
Find Kate's Invention, The Bridge at Laally.com.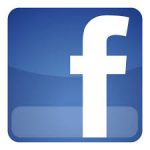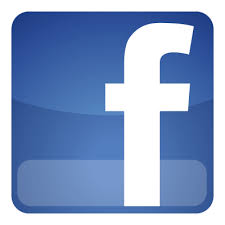 #WhatsaLactationConsultant #WhatsanIBCLC #WhatstheBridgeLactationAid
Please follow and like us: