Please follow and like us:
What NOT To Focus On When You Want To Make Money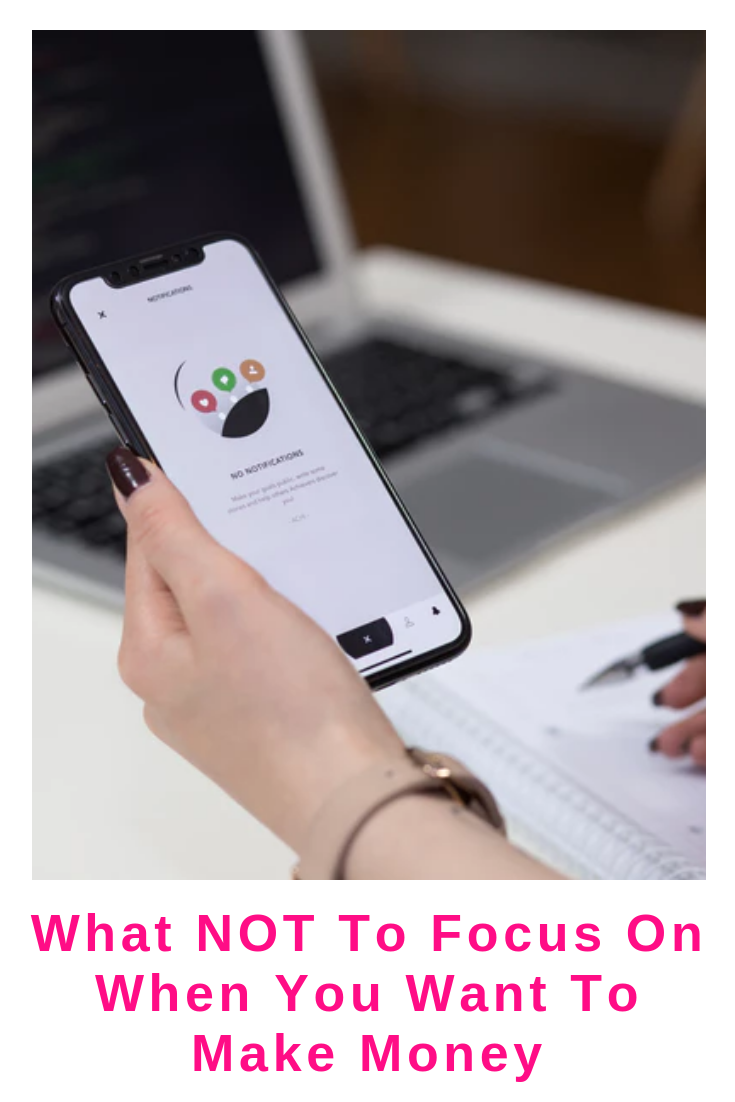 When you're a busy mom that's trying to run her own home corporation, life doesn't always go smoothly. It's true. You may find that your time and your energy are both stretched thin. Because it's hard to know where your attention should go at any given time.
You're busy trying to run your business but at the same time you're a mom and you have home responsibilities too. Making money is not your only job – not all the time, at least. And that can be tough.
However, this just means that you have to get extra tight when it comes to your attention.
So let's take a look at some of the things that you should NOT focus on when you want to make money.
Finance
Now, this may sound strange, but you really cannot be spending all of your time on the financial side of things.
Yes, you need to set goals, you need to track your earnings, and you need to make sure that you're profitable. But these are all topline things.
You should not be processing payments or invoicing or processing your taxes unless you really, REALLY have to. Because all of this can be done by an Accountant, meaning that you get to put your focus onto the work that generates more money.
IT
And nobody wants to worry about IT when they're products to create, services to be giving, and marketing to do! So, outsource it! Whether we're talking your IT tech support, application managed services, or even your printing – leave it to the experts. IT issues can always hold us back. So when your time is limited, you need to let this go and focus on what's important.
Administration
Admin is something that we all have in business. But if you're starting to notice that you are spending hours on it, you need to stop. Hire a virtual assistant that can do all of this for you. From emails to processing to social media scheduling – getting help here allows you to focus on making more money.
Chores
And don't, whatever you do, let yourself fall into the trap of just doing a quick chore here and there. Because this will only ever make things harder for you!
You need to either keep your chores to set times of the day (non-working times) or hire help around the home.  You may feel strange about it at first, but if it allows you to focus on work more and have more time with your family, it's a great idea.
Competition
Last but not least, you cannot focus on your competitors. Because you will just end up thinking too much about what they're doing and probably copying them too.
And the whole idea of being you as a business is to make sure that you are unique and that you are doing things your own way. Sure, it's handy to know what's going on in the market, but what your customers want from you is way more important than what your competitors are doing.
Image Credit: Unsplash
Please follow and like us: