Please follow and like us:
How to Make a Million on Amazon?
Wouldn't we all want to know?  I'm an Amazon Associate and I'm working on my first book which I'd like to sell on  Amazon Kindle.  Who makes more money? Those who sell others products in Amazon's Affiliate Program or those who make, create, publish or manufacture products that sell like hotcakes on Amazon? Find out in the contributed post below…
Is It Really Possible To Make A Million On Amazon?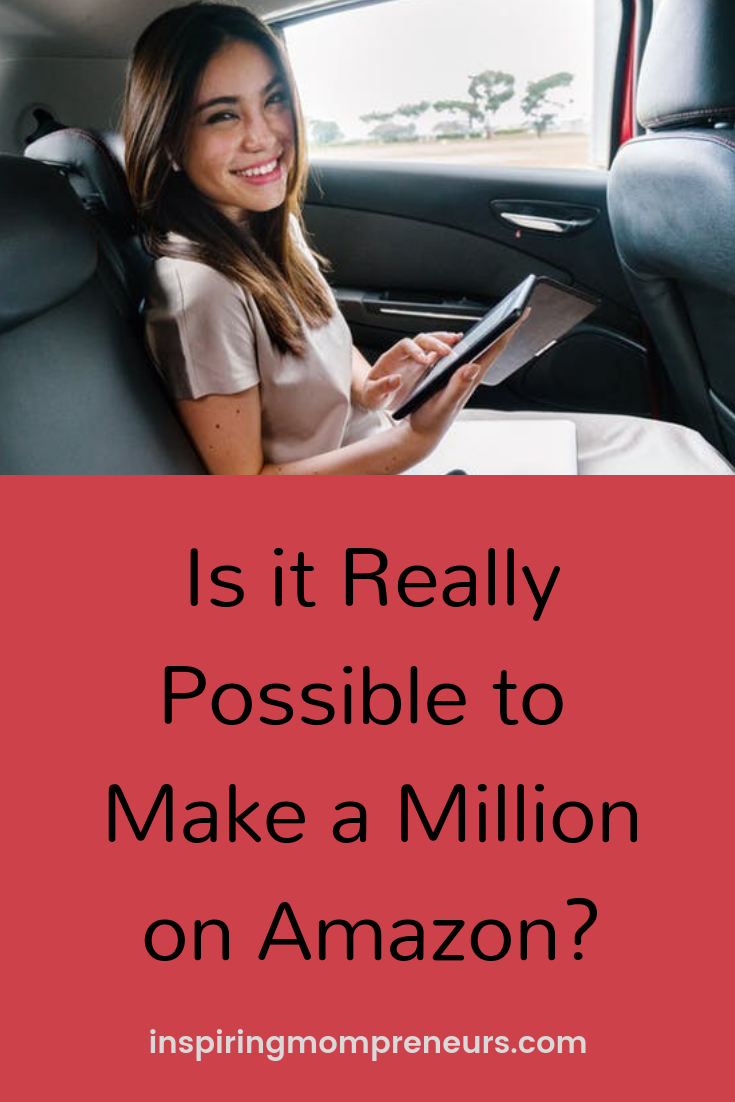 If you consider yourself an entrepreneurial-minded person or even just somebody who wants to earn more cash and become financially free in the long run, you've probably heard of selling on Amazon.
There are plenty of people who make good money selling on Amazon; enough to leave their jobs. Perhaps you've even heard stories of people who have earned millions on Amazon – but are those stories true, or just a way to sell courses and resources? Is it really possible to make a million on Amazon?
We can tell you that it's totally possible to make a million on Amazon. People make 6 figures, even 7 figures selling on Amazon all the time! You can at least definitely make enough to support your current lifestyle and become financially free. Want to find out how? Read on…
Fulfillment By Amazon
This is where you sell products and Amazon ships them for you. Your products are stored in Amazon's fulfillment centers, then when you get orders, they pack up and ship your products.
Amazon Private Label
Private labeling means you're selling a line of products only on Amazon.
Drop Shipping On Amazon
Dropshipping is where you buy an item from a third party after they sell it. Then the product ships directly from the manufacturer to the customer – you don't ever see the product. This is perfectly legal, too! Using this method can help you discover developing trends, so it's a good starting point.
How To Make A Million Selling On Amazon
It's possible to make a million selling on Amazon, but how do you get started?
Make Sure You're Passionate About What You're Selling
To make a million, you have to be passionate about what you're selling. Of course, it's worth noting that the product and business you start should have the potential to make a million – it shouldn't be a fad product, so that it makes money consistently.
Research And Know The Risks Of What You're Doing
You must research and learn how the market works, what the demand is, and how to operate a business on the day-to-day. There are plenty of resources that can help you to do this for free, but there are worthwhile courses too, like those found on brockrjohnson.com/. Take a look and learn as much as possible – just don't wait until you feel like you 'know it all' or you'll be waiting a long time!
Find The Right Products
The fewer products you focus on, the more you'll seem like an expert in your chosen market. You don't want to be a business that sells anything and everything!
Choose The Right Supplier
Choosing the right supplier is key. How quickly do they ship their products? What method do they use to track their packages? What is their returns policy? Do other Amazon sellers recommend them? Make sure you take your time here as it'll make a huge difference to your success!
You may need to try and fail a few times before you try and succeed, but it'll be so worth it in the end!
Are you making millions on Amazon?  And if so, which route have you taken?
Please follow and like us: