Please follow and like us:
Small Business Accounting Basics
One of the things about owning your own business is that you are thrust into so many different roles.  You might have started your business as a creative outlet but suddenly you find you're also having to become a Marketer, Salesperson, Social Media Manager and Bookkeeper.  That's why you need to get clear on the small business accounting basics in the post below.
One thing I've learned from experience – when it comes to Tax season, you'll be glad you employed the services of a savvy Accountant or Specialist Accounting company. This is the most likely the first thing you need to outsource – and the most important.  Because unless you're an Accountant yourself, you may make costly mistakes. And hand over too much money to Uncle Sam.  
Keeping A Small Business Account In Order
When it comes to running a business, there are many different tasks that the owner must take care of, especially if it is a fledgling business. Some jobs are more important than others, such as filing your end of year accounts.
You can get some excellent information on this subject from articles available online, and below you can see a summary of the things that a business owner should pay attention to in order to avoid complications and fines with their accounts.
Keeping An Accurate Record Of All Transactions
It is essential that you keep an accurate record of all transactions for your business and this includes all of your incomings, as well as the outgoings.
You can get a lot of the details that you need from your bank account, using statements provided by the bank. In this modern age that we live in this can easily be accessed online.
If you are worried about keeping accurate accounts, then you may wish to find a company that can help you with this. A quick search of the internet and you can find tax accountants and bookkeeping services Sydney CBD that will be able to ensure your accounts are accurate.
Keep All Of Your Receipts
Although you will be able to see the majority of transactions using your bank statements, there will be times when you pay for things for the business using cash. It is essential that you keep all of the receipts for any transactions, as some of these may be able to be used for tax purposes.
Once again it is best to get advice from an accountant on things that you can write off for the business, and potentially reduce the amount of tax that you need to pay.
Accurate Invoices
It is also essential that you ensure that any invoices you generate for your customers are 100% accurate.
Invoicing may be a new concept if you have never run a business before, but there are many online tools where you can download templates for free that will assist with this task. All you need to do is to add your company details, and you are set to go.
Create Profit & Loss Statements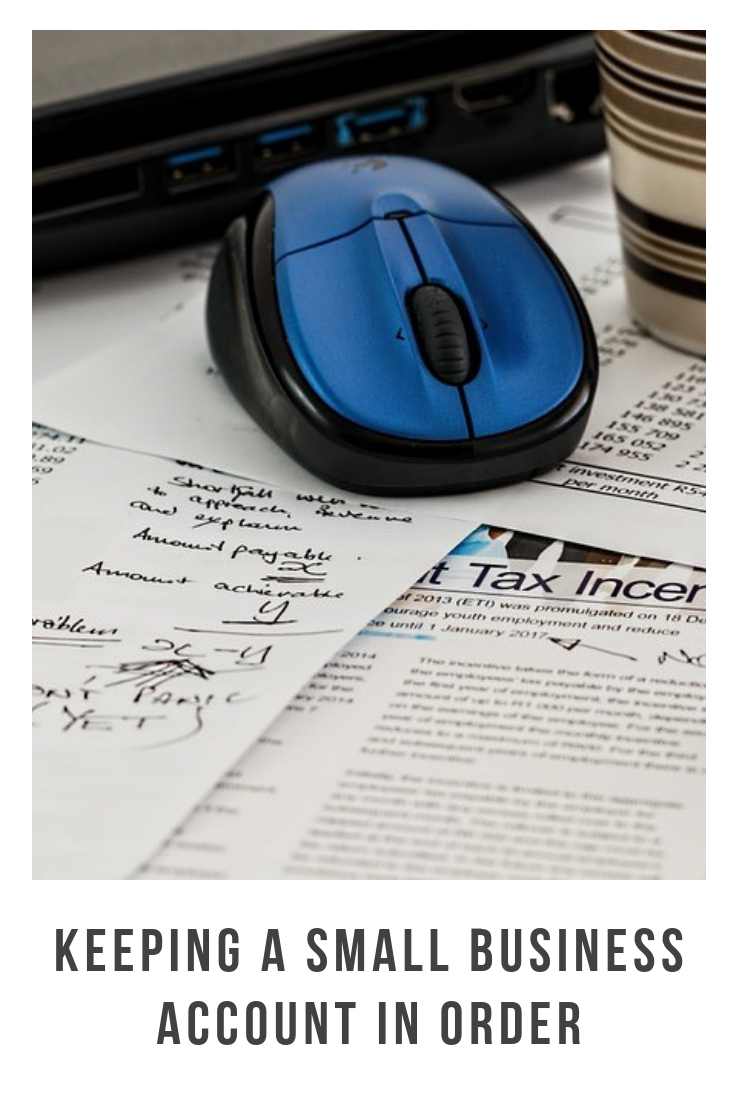 When you create profit and loss statements, you will get an instant snapshot of the financial health of your business. It can also be referred to as an income statement and gives you pertinent information on the ability of your company to create a profit.
You will need to keep a record of all money that comes in whether it is from credit cards, cash sales and any cheques that your company receives.
Attention To Detail
You will see that when it comes to keeping the accounts for your business that it is the attention to details that will make the task much more manageable. If you do your accounts regularly, rather than trying to do everything at the end of the financial year, the job is much simpler, as well as less of a task.
Keep on top of things and seek professional advice and you will find that running your own business can be a lot easier than you may think.
Image Source: Pixabay         Image Source: Pixabay           Image Source: Pixabay

This post was published in partnership with Mediabuzzer.
Over to You Moms
Do you have a handle on these small business accounting basics?  Have you hired the services of a clever Accountant?
Please follow and like us: