Please follow and like us:
What Are Clear Braces?
Clear braces are a modern alternative to metal braces to align your teeth.  They are almost invisible, don't have wires or brackets and most of them are removable.
There are a few different types of clear braces Clapham, so one of them is bound to be perfect for your needs. It can be an exciting time, straightening your teeth, and you want to make sure that the treatment you choose is right for you.
Before you get any dental treatment, you will have a consultation appointment with your dentist so they can make sure you get the correct treatment for your needs.
This appointment usually involves a discussion about the treatment, then examining your teeth, and taking any scans that are needed.
What are The Different Types of Clear Braces?
Inman Aligner
The first clear brace option is an Inman aligner, which is a removable appliance that focuses on aligning the front teeth. It works by using coil springs that are attached to two aligner bows, which are the pieces that straighten your teeth.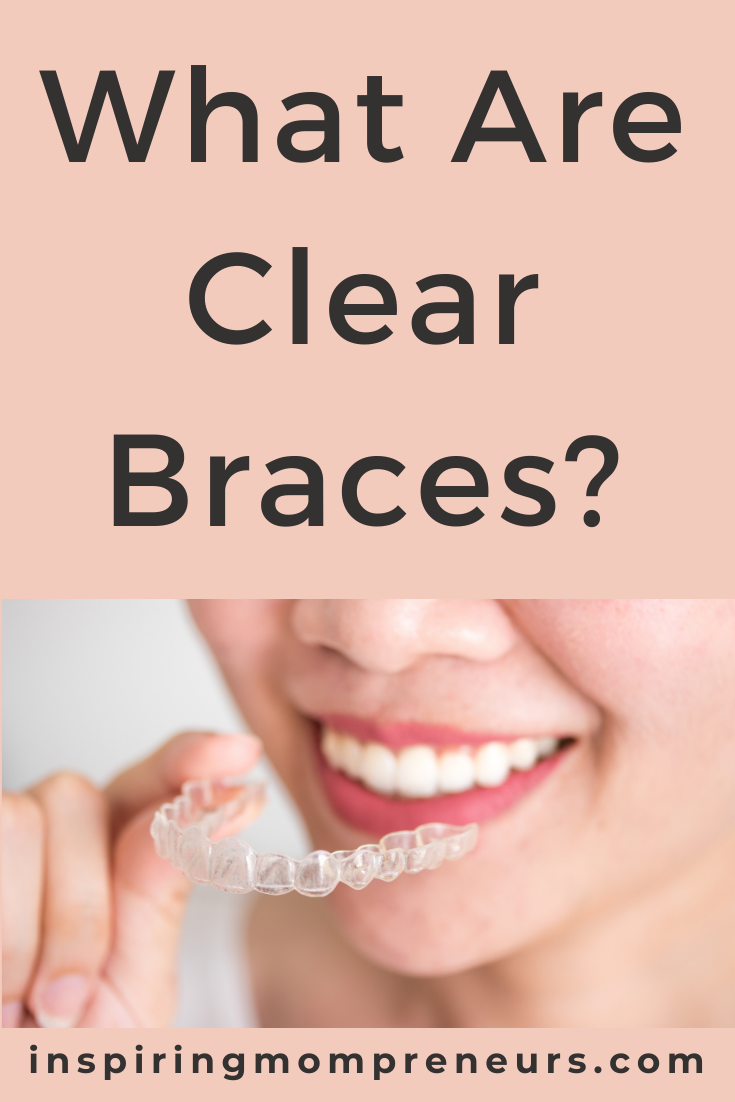 The two aligner bows oppose each other, which moves your teeth into a straighter position. These aligners can straighten your teeth very quickly, with most people seeing results in 6-18 weeks.
It is recommended that you wear your Inman aligners for 16-20 hours a day to get the full effectiveness of the treatment. You can easily remove them when it comes to mealtimes, meaning that you don't have to restrict the foods you eat.
You will have a check-up appointment with your dentist every 2-3 weeks so that they can check your progress and make sure everything is going as it should.
Related: Using Removable Aligners to Straighten Teeth
Invisalign
Another option that is available is Invisalign, which uses clear plastic aligners to straighten your teeth.
The aligner will fit snug around your teeth, and is a somewhat similar shape to a mouth guard, but it's much thinner and clear.
You will be given multiple aligners from your dentist, each one being slightly different to straighten your teeth gradually over time. You will usually change to a new aligner every 2 weeks, and you can do this from the comfort of your own home.
The treatment time for Invisalign can vary from 6-18 months, depending on your needs, and is especially good with milder cases.
Clear Fixed Braces
The third option is to have fixed clear braces, so instead of a removable appliance, the braces are attached to the teeth. The process is pretty much the same as traditional fixed braces, with the use of wires and brackets, but the difference is that the brackets are made out of either ceramic or plastic.
This helps to give a more discreet look when you are straightening your teeth. The wire is still visible, but having the plastic/ceramic brackets makes all the difference.
Why Choose Clear Braces?
The main reason that many people choose clear braces is the discreet look of them, as when you are straightening your teeth you may not want to draw any added attention to them.
They are great if you have a packed social lifestyle or professional career. Another reason someone might choose one of the above options is that a lot of the clear straightening methods are quick but still very efficient.
The treatment times are generally lower than with some other straightening methods, so they are well worth it.

Please follow and like us: