Please follow and like us:
Top At-Home Business Ideas
Mompreneurs are brave women who want to find fulfilment as businesswomen while still having time for their families. Achieving this kind of balance needs hard work, dedication, and research.
The good news is that you are not alone. Many other mothers see raising their kids and growing their families as full-time jobs, and more mothers are motivated to take on that job and run their businesses at the same time.
If you are aspiring to be a mompreneur, here are some of the top at-home business ideas to consider.
Top 5 Home Business Ideas for Mompreneurs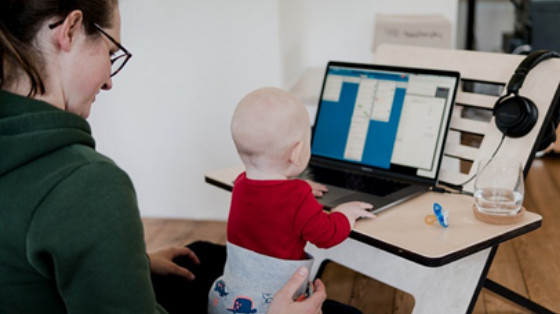 Image Credit:  Pixabay – CCO License
1. Become a Photographer
Photography is one of the many jobs that don't need a lot of capital. As a mom, photography is almost a hobby.
Becoming a professional photographer might take some time, particularly if you want to be a trusted one in your community; there is a lot to learn. However, the best part about being a momtographer is that you get to be your own boss and work with clients.
To get started, learn how to shoot in manual code, read some photography tips online, and have the needed tools. Then, get the best drones at www.drdrone.ca and take amazing photos on your own time. There are many types of photography for you to choose from. You can be a wedding, pet, portrait, or even a real estate photographer.
2. Bridal Consultant
If you love weddings so much and are a focused and organized person, you might want to consider being a home-based bridal advisor. Many women are having trouble when it comes to managing a big event like a wedding.
This is mainly because, just like you, they are juggling their work-life as well as their personal lives. You can consider becoming a bridal consultant and help relieve such stress.
3. Blogger
The internet has made it easy for people to work from home, and Mom bloggers are taking the internet by storm. However, before deciding to become a blogger, you need to determine if you are fit for the job.
Ensure that you have the needed time, be creative, and have the basic skills. In addition, choose your niche carefully; you can specialize in writing blogs about parenting, allergies, adopting, healthy eating, crafts, special needs, and many others.
4. Become an Affiliate Marketer
Affiliate marketing is one of the quickest and easiest ways to make money while at home. Affiliate marketing is basically recommendation marketing but with a commission.
You get paid for referring customers to a business that has an affiliate program. For instance, if you are on an affiliate program from a company and recommend a product, and people buy the products through your affiliate link, you get paid a fraction of the sale.
5. Virtual Coach
A virtual coach meets with customers through videos and helps them improve themselves in specific areas. These areas can be either their lives, career, nutrition, wellness, or business.
If you decide to be a virtual coach, you will be meeting with your clients on a weekly or monthly basis, usually via Zoom or Skype or WhatsApp Video.  The amount of money you can earn will depend on the area you are coaching.
Conclusion
The list of home business ideas for mompreneurs is limitless. Whichever business you choose, you must protect and grow it wisely. Insure your business and take other steps to protect your investment.
Related:  Six Steps to Starting a Business
We also recommend that you choose something you're passionate about doing, activities that will light you up for a long time to come so you can go the distance.
Which of these at-home business ideas appeals to you?  Or is there something else you'd love to do at home?  Share your thoughts in the comments below.
Please follow and like us: