Please follow and like us:
Technology should be speeding up your business – not slowing it down.
Below are five tech problems that could be slowing down your business and how to combat them.
Are These Tech Problems Slowing Down Your Business?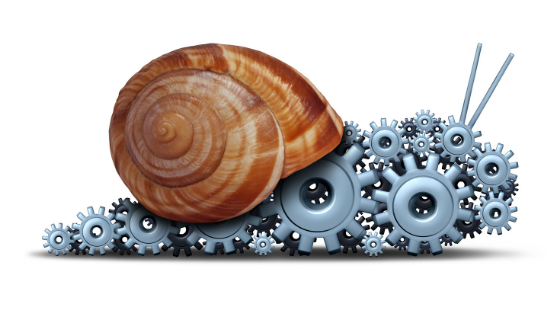 1. Internet Issues
Much of the work we do nowadays is online or requires internet connectivity. If your internet connection is slow or keeps cutting out, it could be causing you huge problems.
Taking steps to improve your internet connection could be essential. You could consider hiring a network installation contractor to improve connectivity in your building. Alternatively, if you're running a small business, it may be a case of simply upgrading your router.
2. Power Outages
Many companies are reliant on electricity. If your work keeps getting interrupted by power outages, it could be time to consider a solution.
An uninterruptible power supply may be able to help you deal with short-term power cuts – this can provide a backup flow to computers for a few minutes.
When it comes to long term power cuts, you could consider installing a backup generator. If the mains electricity isn't working, you'll be able to keep running your power off the backup generator for hours at a time.
3. Hardware Faults
Does your printer keep jamming? Or perhaps your computers periodically crash? Such hardware faults could be a huge pain and need to be sorted out.
It's possible that you may be using old technology. Machines such as computers should ideally be replaced every five years. Alternatively, you may be using low-quality machinery that cannot handle the demands of your business.
If you're printing off massed documents per day, consider whether you may need a more heavy-duty commercial printer.
4. Software Bugs
Does your software keep playing up? Perhaps it's running slowly, keeps experiencing glitches or crashes without warning.
This usually only happens when the software is old and no longer supported by the vendor. Once this happens a program will no longer receive updates, which could allow bugs to form. It could be important that you switch to new software.
A virus could be another explanation. Viruses can infiltrate your computer through old unsupported software, however, they can also end up on your computers by visiting certain websites or opening malicious emails. Use this guide to consider whether you may have a virus and whether you need to seek IT support.
5. Poor Integration
If your company uses lots of different applications, it's possible that you may have information stored in lots of different places. You may even have information stored on individual computers that you cannot access from other devices.
By integrating all of your tech, you can prevent time wasted having to switch between applications or time wasted having to wait to use certain machines. You may be able to have software developed that allows you to store all your information in one place. Storing all data on the cloud can meanwhile allow you to access your data from any device.
Do you have any of these tech problems slowing your business down?
Image Credit: Pexels  CCO License
Please follow and like us: