Please follow and like us:
Post Updated 1 Dec 2021
There is no denying that the past couple of years have been incredibly difficult for businesses across the world and across all industries.
While there are a few sectors that have benefited from the pandemic, most of them have ended up losing customers and even having to shut their doors.
Rather than looking back, though, it is vital to look forward. We need to think about the future and how we are going to ensure that 2022 is a successful year for our businesses.
So, with that in mind, read on to discover some marketing tips that can help you to get your company back on track this year.
Marketing Tips to Get Your Business Back on Track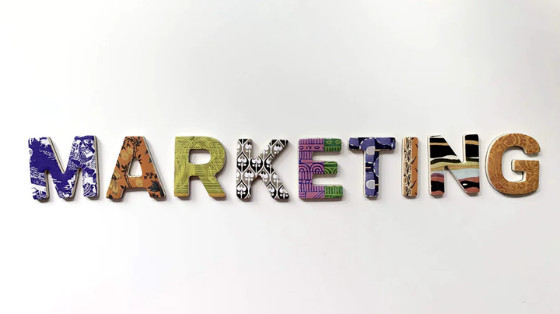 Featured Image Credit: Unsplash
Target your Marketing Efforts Effectively 
One of the biggest mistakes that business owners make when it comes to marketing is having a scattergun approach.
Rather than focusing their efforts on their target demographic, they advertise anywhere and everywhere without much consideration.
This is no way to boost your conversion levels. You need to focus on where your target base is. For example, if you are targeting business owners, you should consider using the likes of SiriusXM. You can use howtoadvertiseonsiriusxm.com to help you get started.
Market with the Current Circumstances in Mind 
The pandemic has had a massive impact on households all over the world in many different ways. Some people have lost loved ones. Some families have lost their main income source. The scenarios differ.
This is why it is imperative that you are sensitive to the circumstances and that you market with this in mind. You need to think about how the pandemic has impacted your consumer base and what this means for you. It may mean you choose to advertise some products over others, for instance.
Bring in the experts
If there was a broken or faulty pipe in your office, you wouldn't hesitate to bring in a plumber to fix this for you. This is due to the fact that they are undoubtedly the best person for the job, meaning they can guarantee that the task will be completed successfully. Therefore, if you want your online marketing campaign to be a roaring success, then you may want to bring in expert marketers that do this for you.
For example, you could work with a google ads agency so that your google ads always go down a storm with your target audience and help increase your sales. Their experience and industry insight is invaluable in putting together effective ads by utilising data such as keyword searches and lead generation.
This way, you can put together the kind of advertisements that will benefit your business, attract new customers and increase your sales.
Furthermore, handing these duties over to the experts saves you a lot of time, hassle and stress – as you'll be able to refocus your attention on other areas of your business.
Make the most of Online Marketing and Selling
Last but not least, now is a great time for you to really focus on your online strategy.  There is one part of business that has boomed due to the pandemic, and this is online shopping. You need to think about how your company can maximize this.
Are you making the most of all of the online selling avenues that are available to you?
Are you active on social media?
If not, it is time to revisit your online marketing and to look at what you can do differently to move your company forward in 2021.
So there you have it: a few different tips and suggestions to follow to make sure that 2021 is a successful year for your business.
We have all had a lot to deal with over the past year.
Some companies have been ordered to shut their doors due to social distancing rules.
There are then those that have faced massive health and safety changes.
Some companies have lost business simply because of the economic decline.
No matter what category you fall into, you can use marketing to bring your business back in 2022. We trust that the tips and advice mentioned will help you do this.
Please follow and like us: