Please follow and like us:
New Year's Giveaway
CONGRATULATIONS to our WINNER: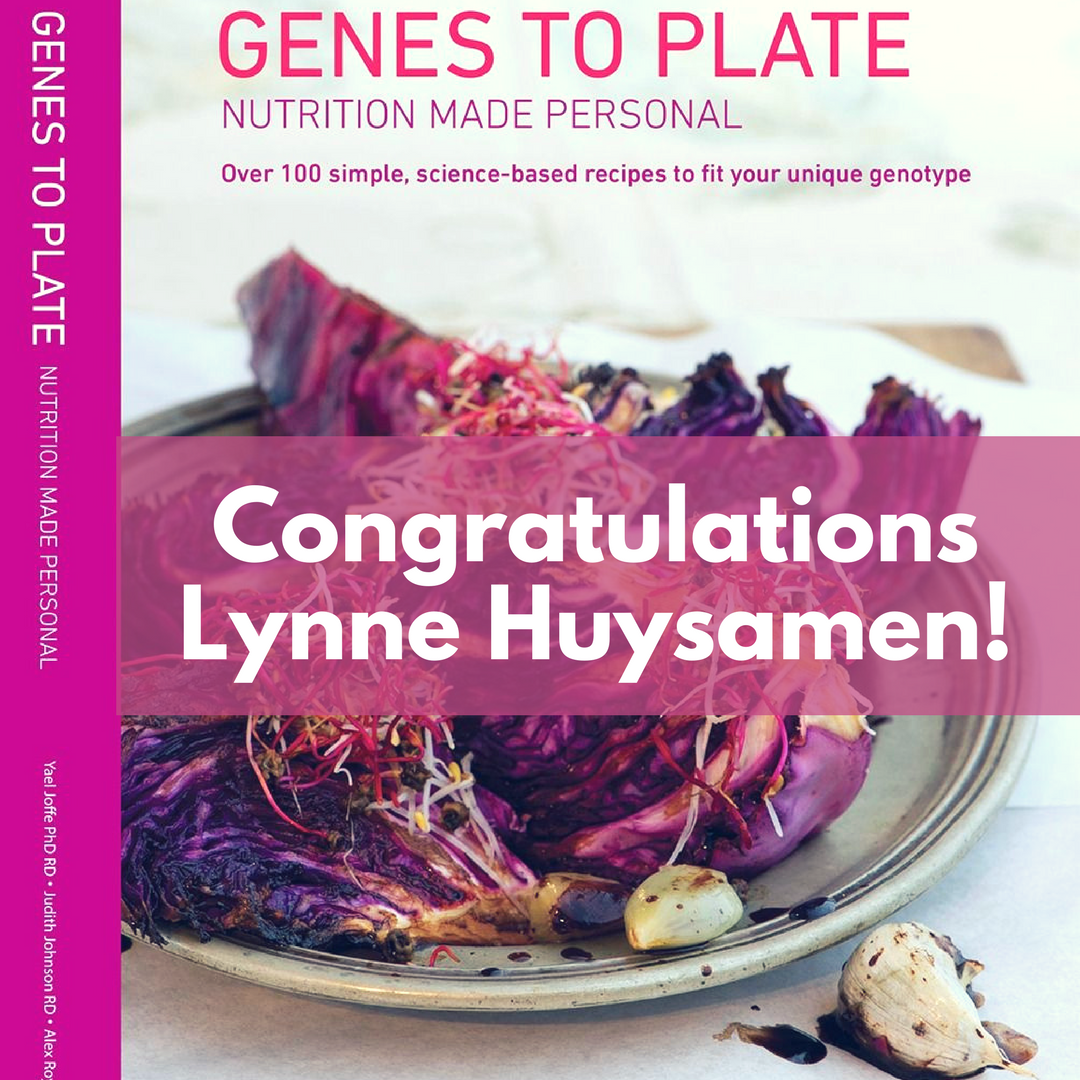 And BIG THANKS to ALL who Entered our New Year's Giveaway!
HAPPY NEW YEAR !!
If any of your New Year's Resolutions were about losing weight or eating healthier, then you'll luurve our New Year's Giveaway.
It's for a one-of-a-kind Recipe Book, called Genes to Plate created by one of our Featured Mompreneurs, Dr Yael Joffe and her team of Dieticians.
Within it's gorgeous, glossy 223 pages, you'll find over 100 simple, science-based recipes to fit your unique genotype.
Nutrition Made Personal
What I really love about this recipe book is that, even if you haven't had your DNA tested and therefore don't know your unique genetic profile, you can use this book to improve your health and wellbeing.
Chapters are based on Functional Medicine principles, so you'll find recipes to assist with:
Detoxification

Methylation

Oxidative Stress

Inflammation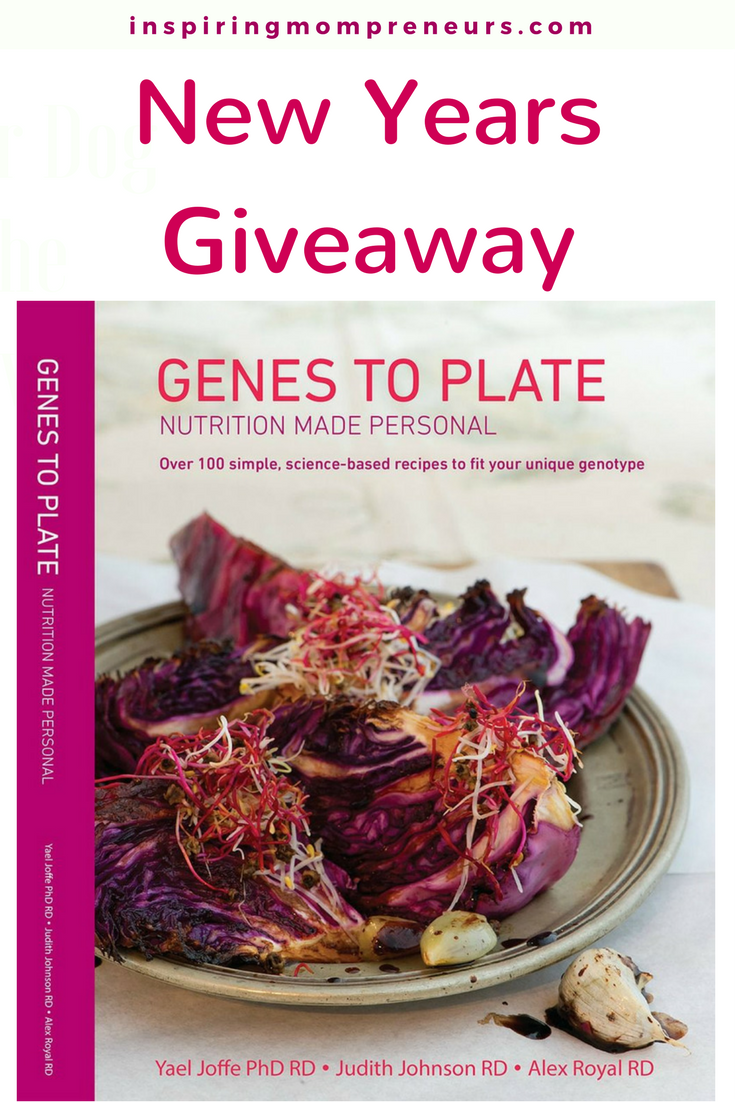 At the beginning of each chapter, you'll find the Signs that you may be out of balance and some superb tips on how to get back in balance.
*There is a wealth of knowledge in this book.
The Recipes in each Chapter are designed to specifically target and address each imbalance.
How to Enter:
Leave a comment below with the New Year's Resolution you made for a Healthier You in 2018.
Motivate why we should choose you as the winner.
On Wednesday, 10th January 2018,  we'll announce the winner and send out your prize.
*Note:  This is a physical book, not an e-book so we will contact you to get your postal address first.
How to Purchase:
If you are not our lucky winner, you can purchase a copy of Genes to Plate directly from CTG Centre (Centre for Translational Genomics) for R 342.00 (+- $28).
Read More Here:
Wellness and Lifestyle Blogger, Sharon Atkins, has a great Genes to Plate Book Review on SuperShazzer.com.
Oh… and don't miss my New Year's Resolutions ideas for Moms, on our sister site, HappyHumanPacifier.com.
PS. Don't forget to leave a comment below if you're keen on winning Genes to Plate.
Please follow and like us: