Please follow and like us:
Expert Guest Post Thanks to SAHMJobs (formerly MotherWorks)
I was delighted to receive this brilliant guest post from SAHMJobs because I applaud what they are doing – providing part-time and flexi-time jobs for Moms with busy schedules. 
And I love the topic of Ujëbardha's post because I definitely found that I developed a whole new skill set as a Mom.  
Haven't You?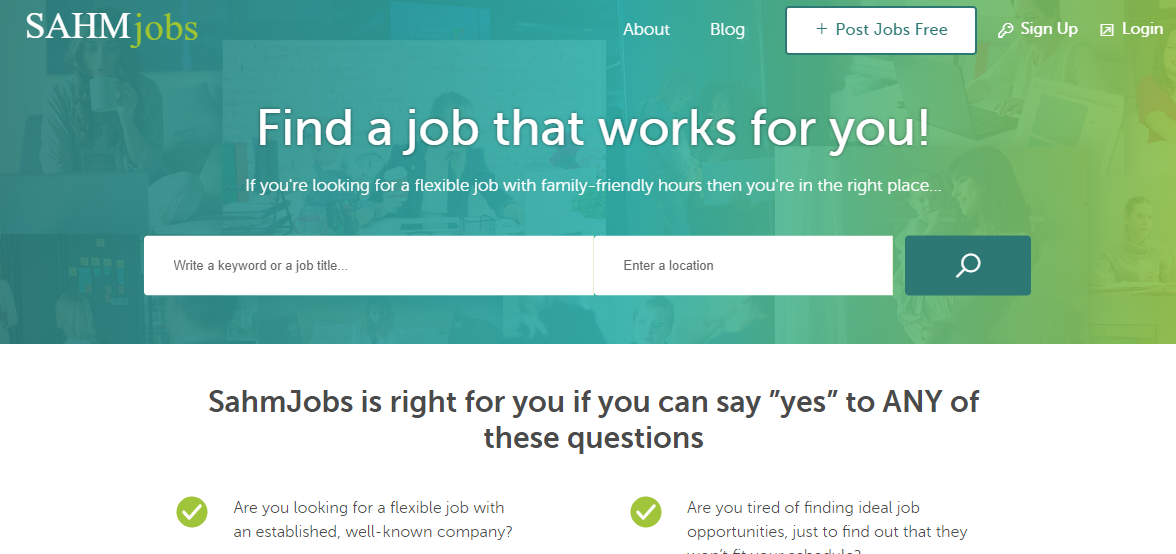 7 Motherhood Skills to Apply at Your Workplace
Based on those 'perfect mom' images that are represented to us on TV, you might think a mom should only find joy in mom-related chores no? Well, not quite!
Ask any mom to define the word sublime, and most of them will probably relate the word to those first morning hours, right after dawn. Their freshly brewed coffee in complete tranquillity. The calm before the storm.
Later on, chaos will kick in. Mom will become the driver, the cook, the teacher, the psychologist or the artist, the wonder woman. Giving her best with a dozen of skills that they are not even aware they have, which can come to use in their awaiting careers. So we might as well give them a clue on their superpowers.
1. Patience
The number one skill. Your co-worker is late with his part of the report, while your bitter boss is whining on some missing files. You will laugh at this tension, when you've been through trying to calm down your little one from crying, having burned lunch in the oven because you were practising your clown skills and two other toddlers were demanding help on their homework.
As a result, some unnecessary drama that goes on at work will look like a big deal to others, but not to our wonder-moms, to them these are just trivial.
2. Time management
The anxiety that characterizes mothers in general, provides them with an ability to become psychic, foresee things and to plan them ahead. They will refuse to drop their luck in the hands of a divine force, and you will never hear them say "well, let's see what happens".
They will start planning for their kids next summer camp by say, November, combining family holidays and celebrations according to their return. Planning will most certainly come to use at work, while you manage different events, order things precisely at their need and you still deal with current tasks without them getting in your way through the day.
3. Communication skills
So you think convincing a customer about the quality of a product is a hard thing to do? You should try convincing a 3-year-old toddler to drop his basket of toys while he's screaming on top of his lungs because quite frankly, you can not afford to buy toys every time you go shopping for groceries. You try different personalities, as you go from being a goodie-goodie to having a mental breakdown real quick.
But, it pays off. Because eventually, you get used to it. You will be better off at negotiating with people, and you will be able to come up with countless arguments which by the way may not all be true, but hey, one has to extend that deadline. And this reasoning or shall we call it out as a convincing skill is most definitely useful specifically in customer-oriented jobs.
4. Empathy
Empathy is the ability to recognize and identify the emotions being experienced by another person. It's one of the five components of Emotional Intelligence. Some of us show more of it, while others can be more relentless. However, working mothers have plenty of empathy because motherhood itself is very emotional, requires a whole lot of listening and taking into account your child's feelings.
A study conducted by the Center for Creative Leadership found that the ability to understand what others are feeling is a skill that clearly contributes to effective leadership. In some cultures, the connection between empathy and performance is particularly striking, putting more value on empathy as a leadership skill as well.
It turns out that if you're able to make your co-workers or employees speak more openly, understand their perspective and create healthy relationships in your workplace, you are an asset to that organization.
5. Multitasking
All mom qualities are to somewhat related to one another. Multi-tasking goes along well with time management skills. However, going into details, one is slightly more complicated than the other.
Some days will take a toll out of you. You will take care of preparing your kid for that spelling bee, check-in for the student-parent meeting while you have to go and pick up lunch on the way to the daycare to pick up your youngest one. Sounds like a lot right? Well, I left out the stress of finding a proper parking place, and the part where the toddler refused to take off his jammies.
All of the above will provide you with top-notch skills, when it comes down to deliver several findings at a time, contacting people and at the same time dealing with the issues of not having a venue set for your training due for tomorrow. You have outgrown your survivalist mentality!
6.Networking skills
When you become responsible for raising a child, you automatically trigger yourself to set him up with the best of friends. You have your eyes on that one child who is so polite, smart and caring, so you go and talk to his mother about that delicious cake recipe she brought at the parent-student meeting. And you click!
This skill translates perfectly well in your work environment, while you will be confident enough to reach out to possible clients, donors, or reach out to new colleagues. You have equipped yourself with the skills of identifying people, noticing their flaws or positive sides and also, reading body language. It's amazing how being a mom can get you to see even the most minor details on an individual.
7. Leadership
Getting your ducks in a row every time you leave the house provides you with some good authority skills. And by authority, one does not imply only the ability to raise your voice and get the kids to obey. Truth be told, that is often needed too, but overall, what you represent is an example of behaviour, ethics and a sense of humanity. That because you are aware of your role in shaping your child's manners.
So why not promote the same traits within your workplace as well?
Every employer nowadays is looking forward to hiring people who spread respectful energy as they walk into the office. And we feel like mothers are the best at owning these specific qualities.
What new skills have you developed as a Mom? I felt myself nodding at each of the above and thought of one more, Teaching.  We do a lot of that these days, don't we?
About the Author: Ujëbardha Bekolli,  SAHMJobs
Ujëbardha Bekolli is a writer for SAHMJobs.net, former Mother-Works.com.  SAHMJobs is a job portal designed to bring together stay at home moms and recruiters. The platform also brings helpful articles in the Blog section regarding mothers who want to return to the workforce.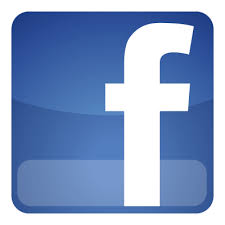 Are you a Stay at Home Mom looking for a flexible position?  In South Africa, we have our own version of MotherWorks called Recruit My Mom and it's an incredible resource for Stay at Home Moms looking for work. I've found two awesome flexi-time positions on Recruit My Mom which have both suited me down to the ground so I'm a big believer.
Please follow and like us: