Please follow and like us:
Only 4% of women-owned companies ever reach a Million Dollars in revenue.  Yet Megan Di Martino has achieved this milestone not once, but twice in her pioneering career in result-oriented skincare.
Megan built two successful skincare lines, Glycolique and Novita Spa Clinical products which became her two Million Dollar empires.
And the kicker is, for most of Megan's life she was a single mother of two girls. Her daughters are now 45 and 50 years old and both worked for her in their early careers.
Megan does nothing in half measures.  Towards the end of 2019, she published her first book, "Hope and Possibilities Just Over the Horizon"  sharing her personal story and message "It's never too early or too late to create the life of your dreams." By January 2020, Megan's book was an Amazon Bestseller.
How did Megan do it?
How did Megan DiMartino build two 7-figure businesses in her career?
Let's go back in time and look at a brief history of Megan's rise to fame as a lifelong creator of beauty.
In the early 70's, Megan began her career in New York city, first in the fashion industry and then in beauty industry.
In 1976, Megan found herself in a small town in Connecticut, as a young Mom with two little girls and no car or income of her own.
Megan had a strong why, as she says in her book, "Those two little girls were creating my North Star. My purpose."
Megan joined Tupperware in order to win a Ford Ltd Station Wagon. Within 6 months Megan had recruited 6 amazing women and generated the consistent sales required to become a Manager and get her car. Her team, The Megaphones was always in the top 4 money-producing teams in the country.
Which brings us to Megan's first tip and one of my favourite quotes from her interview.
"You don't build a business, you build a team and the team builds the business."
Megan took this principle she learned in direct selling into building her own skin care lines over the next 25 years.
The principle of being crystal clear on your why and doing whatever it takes to achieve it and recruiting a team of solid individuals who were really interested in doing the same.
Megan was the first to launch result-oriented medical-grade skincare, with her initial line Glycolique.
And when she sold Glyolique a few years later she went on to create her new (and improved) line, Novita Spa Clinical products which are sold to salons, spas, medical spas and are also available on novitaspa.com.
In 2005, Megan opened the Novita Spa and Medical Rejuvenation Clinic, an award-winning hybrid concept.
During lockdown, Megan sold her brick and mortar business, Novita Spa, Georgetown, TX, but retained the name, website and the skincare line itself.
Would you like to follow in Megan's footsteps?
One of the best ways to achieve greatness is to find a mentor who has gone where you plan to go and do what you plan to do…and is willing to share that wealth of knowledge and experience.
Megan has a heart for serving and mentoring and her purpose today is to help others identify their passion and make their dreams and goals reality.
Online Masters Program
Megan is busy putting together an online program to teach others how to start, scale and sustain a 7-figure empire.
Teach. Motivate. Inspire.
Megan also shares inspirational posts and tips on Facebook and YouTube in her live talks entitled Teach. Motivate. Inspire.   (Links at the end of the post).
Unique Leaders Live
Megan also hosts UNIQUE LEADERS LIVE interviews to encourage entrepreneurs to share their stories.
Her lives are soon to become podcasts and in the meantime, you can find them on Facebook and YouTube.
In her book, Megan shares her story – the journey of a female entrepreneur who began her businesses long before it was widely accepted for a woman to follow her dreams and fulfil her goals in business.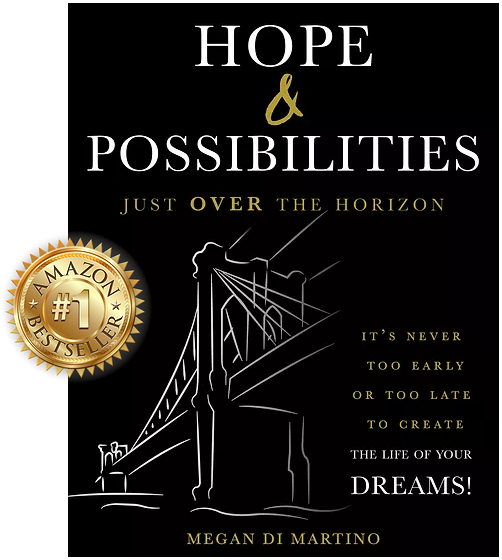 Get "Hope & Possibilities: Just Over the Horizon. It's Never Too Early or Too Late to Create the Life of Your Dreams." on Amazon via my affiliate link… or pick up a free copy on Megan's website:
Follow Megan DiMartino on: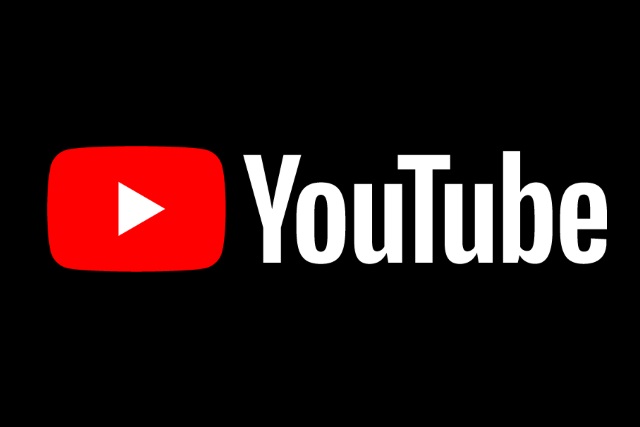 *If you purchase anything through a link in this post, you should assume that I have an affiliate relationship with the company providing the product or service that you purchase, and that I'll be compensated in some small way at no extra cost to you.
Please follow and like us: