Please follow and like us:
The Coronavirus pandemic has intensified everything for small business owners. The mere thought that you might not have a business tomorrow is enough to send anyone crazy.  However, now isn't the time to be cynical or to indulge in self-pity.
Now is the time to survive.  There are several ways to do it, from laying people off to applying for government-backed grants.
An alternative that many entrepreneurs have overlooked in the past year is to search for the lessons the pandemic has taught us. Once you know them, you can implement more solutions within your strategy.
4 Lessons The Pandemic Has Taught Small Business Owners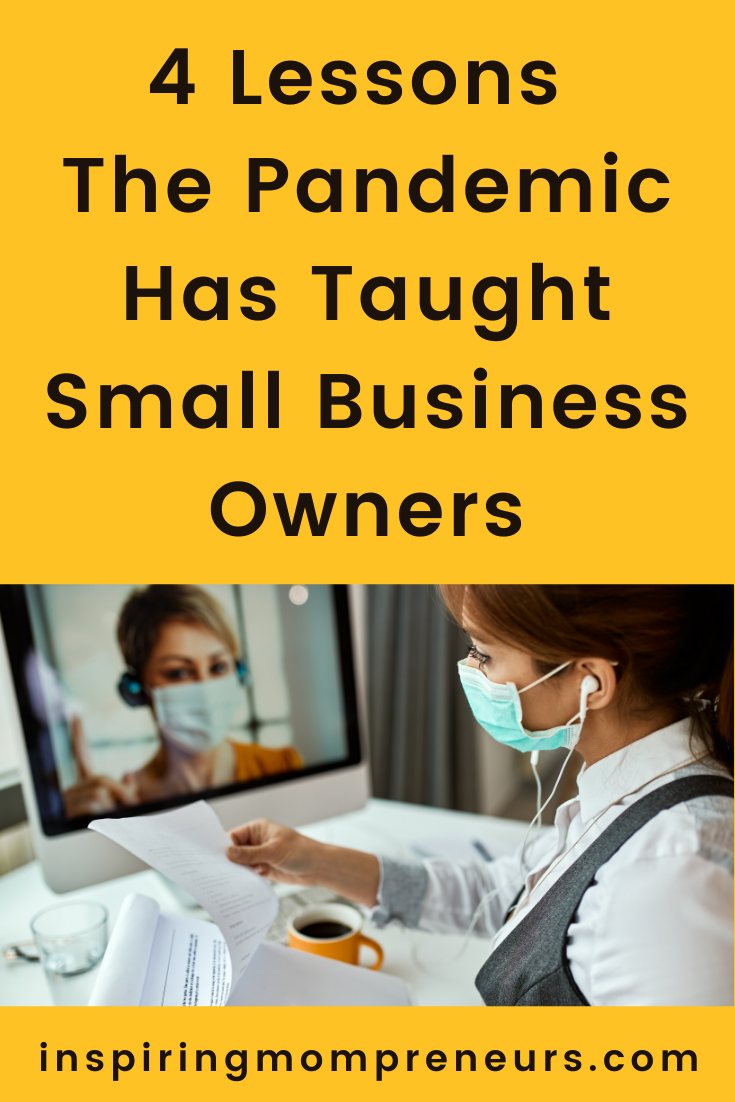 Here are four significant lessons you should recognize.
1. Find A Way To Pivot
You've got to be flexible and act fast when you see an event like Covid-19 approaching in the future. Companies will be more aware than ever since they have lived through the event.
Still, that doesn't mean you'll be prepared to pivot to carry on working and being productive. Working within a recession-proof industry is ideal, yet it isn't accessible to everyone.
That's why investing in cloud computing and completing tasks remotely has become very popular. As Pointivity says, the cloud enables businesses to advance via the use of technology. It's a simple investment, but one that could save you a fortune in the future.
2. Trust Your People
Everyone was a cynic before the pandemic. Employees didn't trust employers to put their interests first, and employers didn't believe employees were capable of being trusted. It was a vicious cycle that led to a lot of issues within the corporate world.
Thankfully, Covid has taught us to have faith. After all, millions of people have come together to help the less fortunate, while others have given up what is theirs for the sake of their company.
In the UK, for example, workers loaned Tomahawk Steakhouse part of their wages to keep it open, and the business returned the favour by repaying over 500 loans.
3. Make Health A Priority
Well-being has been a problem for decades. The pandemic has only highlighted why businesses need to take it more seriously. Statista reports that the average person had almost six sick days in 2019, resulting in hundreds of millions of lost workdays.
Making health a priority not only protects people from a dangerous disease but also encourages employees to be fitter and more aware. As a result, they will be less likely to take time off work or be unproductive due to a lack of concentration.
4. Tweak Training
Training should be a considerable part of your business culture since workers need to understand what they are doing and how they should act. Without guidance, there will be lots of mistakes.
Although training tools already exist, the pandemic is a fantastic opportunity for companies to evaluate how to make them better.
For example, they should now include assistance regarding remote working, providing resources for employees to access anytime. The more you improve training across the board, the better the outcome.
As a small business owner, what have you learned about your company in the last year?
Please follow and like us: