Please follow and like us: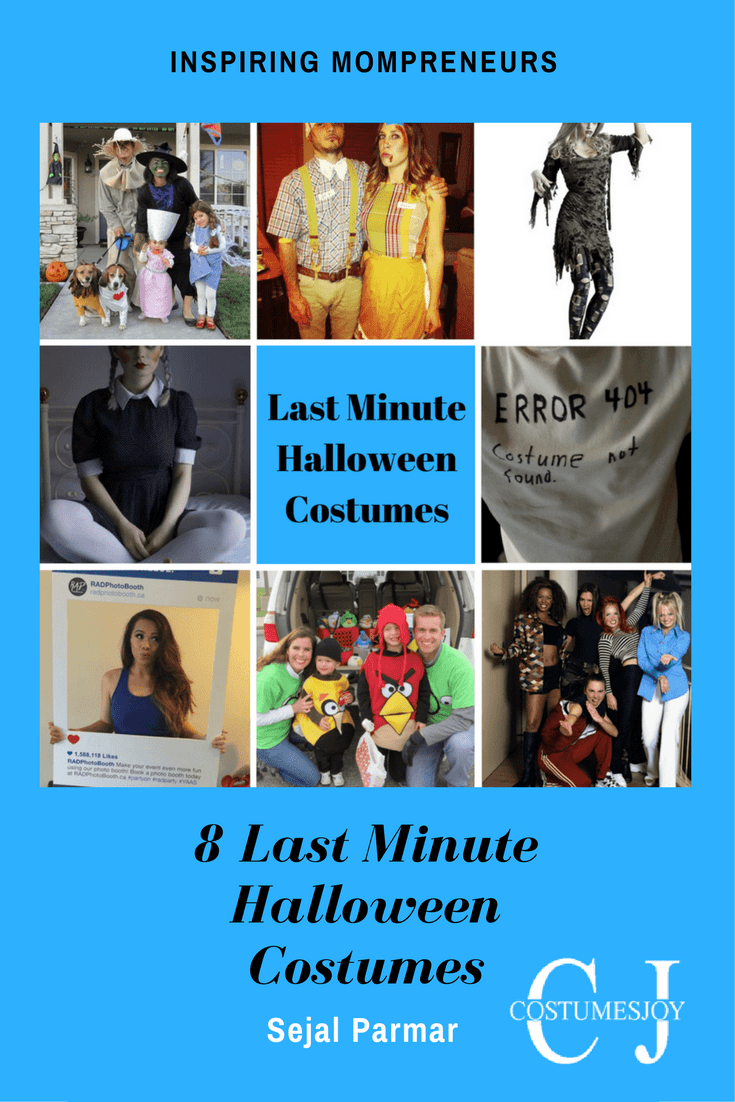 As Mom Entrepreneurs we're always in a mad rush, aren't we? So much to do, so little time.  So… for that moment we realise Halloween is upon us, here are some handy last minute Halloween costumes women like us can quickly piece together for our families.
Guest post by Sejal Parmar of Costumes Joy
8 Easy Last-Minute Halloween Costumes
Any Mom Could Pull these off!
Halloween is around the corner and you haven't decided your Halloween costumes yet.  Don't worry we have awesome DIY ideas for the whole family. We have some ideas to share with stuff that's available around your house. These simple and easy Halloween costumes will surely help you to qualify for your trick-or-treat candy.
Simple Halloween Costumes from Ideas Available in your House
Don't waste your time browsing the Internet looking for exclusive and expensive Halloween costumes. Instead, find some of your old clothes and decorate them Halloween style. It's a smart move and your friends and neighbours will appreciate your creativity.  Take a look at the list below.
1.      Witch Family
Create a witch family using colorful wigs, stripped hats and a pumpkin bag filled with goodies. Enjoy this Halloween with an old ripped gown accompanied by a broom. You can even paint your face to get that perfect witchy look. Scare people and gather Halloween candies. Also, give a Halloween look to your house with painted pumpkins, ghostly lanterns and more.
2.      A Cute Jack and Jill Couple
Be a cute couple this Halloween in just simple steps. Find some really shabby clothes that you don't wear. All you need is a head bandage painted red depicting blood stains or crown for Jack and an old frock, bucket, long socks, bandage for the leg to get into Jill. Finally just add some mud stains on the clothes to match the line, ''Jack fell down and broke his crown and Jill make tumbling after".
3.      Zombie
Be scary this Halloween with a worn old shirt painted with blood stains and dead-like makeup to convert into a zombie. A scary white makeup with messy hair and a deadman walk; practice walking like a zombie and you are on the hit list of the best Halloween costume.
4.      Creepy Doll
Turn up as Annabelle with colorful or plain stockings, full sized shirt covered with a medium frock. Plait your hair and apply scary makeup depicting a dangerous creepy doll.
5.      Error 404
Moving out of the horror zone, let's go with something insane with a touch of humour. If you're in IT you'll want to try this out. A plain white shirt that reads Error 404 Costume not Found. Paint with fabric paint if you have great painting skills or simple use a permanent marker. This may sound insane but people will love this simple yet effective idea.
6.      Instagrammer
Love posting and following people on Instagram! Then this is just for you. Wear your best outfit and prepare an Instagram wall on a simple cardboard.  You can even replace it with other social networking sites like Facebook and Twitter. Be yourself with your best wardrobe along with the best posture for the perfect Instagram image.
7.      Bird Family
If you have a newborn child celebrating its first Halloween, make it memorable with an adorable Halloween costume. For the baby, prepare a cute little feather necklace or hair band for the girl child while the mom can also wear a feather crown or hair band along with some features pasted here and there.
8.      A Celebrity Band
Dress up scary, sexy or cute this Halloween with many such Halloween costumes. These are just some handful ideas, you yourself can come up with a creative idea and have one of the unique Halloween party. Try out some of this last minute Halloween costumes and have a blast.
If you are a great admirer of Hollywood celebrities or a band, then this might work for you. Live a celebrity styled life by collecting your friends who would dress up like Taylor Swift, Emma Watson, and Selena Gomez to create a celebrity squad. Wear similar clothes as them and a celebrity mask. You can also create your favorite 90's band. 
Conclusion
Dress up scary, sexy or cute this Halloween with many such Halloween costumes. These are just a handful of ideas, you can come up with a creative idea of your own and have one of the unique costumes at your Halloween party. Try out some of these last minute Halloween costumes and have a blast.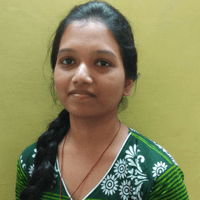 Author Bio
Sejal Parmar loves experimenting with several things that come on the market. She is a great admirer of kids and fantasy. Trying out new things with clothes and kids is her hobby and she enjoys mix matching clothes for newborn children. Follow her written works at costumesjoy.com.
Sejal recently submitted a post to our sister site as well, don't miss: Baby's First Halloween Costumes
Please follow and like us: