Please follow and like us:
It took me over 18 months to make my first sale as an Amazon Affiliate.  I got kicked out of the Amazon affiliate program 2 or 3 times and had to re-apply to the program.   So far I've had ONE Amazon Sale.  Woohoo!  Which is why I jumped at the chance to publish this awesome guest post from an expert in this field.  Mike Rosner of BabyZeen answers this question really well…
Guest Post – Mike Rosner – Babyzeen.com
How Can You Make Money as an Amazon Affiliate?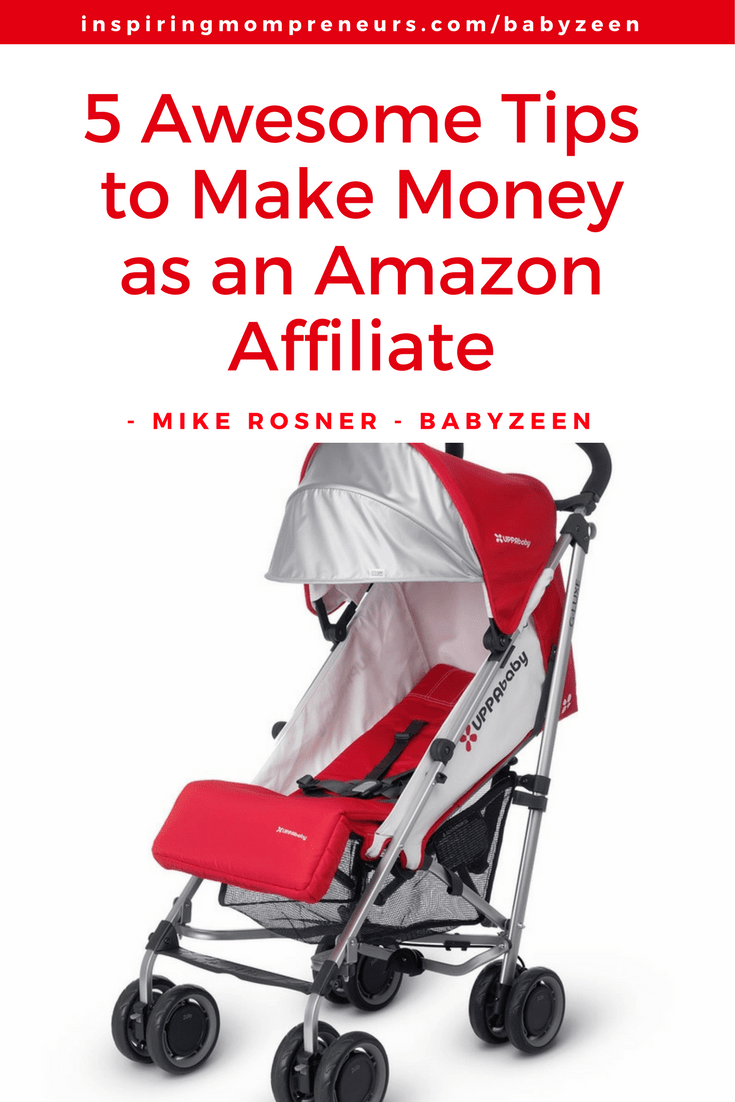 Amazon's Affiliate Marketing program is a miracle for Mommy Bloggers. It allows you to make passive income from your blog while also helping out other Moms.
You can make money from posts about your favourite Parenting books, the best educational toys for specific ages, or practically any other parenting topic.
How does Affiliate Marketing work? It's quite simple. After you become an Amazon affiliate, you can link to any Amazon product using your own unique URL.
When someone clicks on that link and makes a purchase, Amazon pays you a commission. Amazon's affiliate program remains one of the most popular ways to earn cash from your website.
Let's go over a few tips for making money with this program.
1. Write Product Reviews
Product reviews are blog posts that highlight one specific product. They give detailed information about the product, including relevant specifications, pros and cons.
While the specific information should be tailored to each product, many bloggers explain how to use the item, who it's best suited for, and a quick summary of its online reviews. If you have personal experience with the product, that's even better.
You might be wondering how you could possibly fill an entire blog post by just talking about one product. This UPPAbaby G-Luxe Stroller Review on BabyZeen is a good example. In reviewing the UPPAbaby G-Luxe stroller, the blogger is extremely thorough.
There are paragraphs dedicated to each feature, and it also compares the product to other similar contenders. At the end of reading this article, readers have a very good idea of what they're getting into with the G-Luxe. Of course, there are affiliate links to the product on Amazon within the post.
2. Write Product Roundups
You can also write about several different products rather than just one. In product roundups, you highlight the "best of" a certain category. For example, BabyZeen did a round-up of the Best Baby Swings of 2017. There are five products described in the post. Each product's review is shorter than it would be in a detailed product review, but there are still the main features, pros and cons. Some bloggers choose to add buying guides to their reviews to give even more value to the reader.
3. Write or link to Tutorials
Another way to work in affiliate links is to write tutorials. If you write a post about a certain DIY project for moms, make sure to list the necessary materials for each step. You can then link to those materials on Amazon.
If you're not a DIY-savvy person, you can also do a roundup of other people's tutorials. An extra perk of that approach is that it gives you the opportunity to link to even more materials since each tutorial has its own set of items. The more links in your post, the more opportunity that people have to click through and make a purchase.
4. Carefully Choose Products
The point of affiliate marketing is to make money, and you could saturate your blog with links to every product possible to increase your chances of making a commission. That wouldn't be smart, though. Readers can tell when you're endorsing a product just to earn money. They're more likely to purchase something that they can trust.
Choose products that are:
High-quality. If you haven't used it yourself and can't vouch for it, then pay close attention to Amazon reviews. Watch out for fake reviews.
New readers are often thirsty for reviews of brand-new products that they haven't yet been able to buy. This is a great way to drive traffic to your website.
Affordable. Depending on your audience, your readers may be unlikely to buy luxury or high-end items. Choose products that are affordable but not overly cheap. If there's a sale going on, mention it on your blog.
5. Make sure to disclose your program to your readers
Lastly, one of the most important ways of earning your readers' trust is being upfront about the fact that you are making income from their purchases. A simple note at the bottom of your blog, or at the bottom of the post, will suffice. Don't worry about readers being turned off by it. If the many successful bloggers out there are any indication, readers are happy to support bloggers who make money from affiliate links — as long as the content is high-quality and the products are worth buying.
That's it! Some people support themselves using affiliate marketing alone, but it may take time and education to work your way up. Using these 5 simple tips, you can get started in no time.
About The Author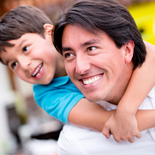 Mike Rosner is a father of two kids and a  very ambitious blogger. He's fond of anything that is related to family and kids. See his blog, BabyZeen.com
Connect with BabyZeen on: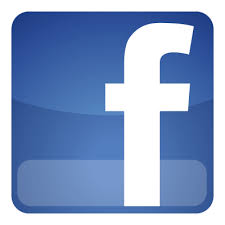 Please follow and like us: