Please follow and like us:
Inspiring Customer Loyalty with Internet Marketing
Guest Post by Louise of Local SEO Search Inc.
Featured Image Credit: Bruce Mars
Digital marketing is an effective tool for increasing lead generation and conversions. Encouraging customer loyalty through Internet marketing is also a powerful means of communication.
Every business wants new leads and potential clients. However, appreciating and maintaining your repeat customers is an important aspect of success. Customer retention is more cost-effective than customer acquisition; appealing to new clients costs nearly five times more.
Every 5% increase in customer retention can result in a 25% to 95% increase in revenue.
Businesses around the world can take advantage of Internet marketing to attract customers and keep them.
Internet Marketing Strategies
Make your brand visible by building an online presence. The Internet offers diverse and dynamic strategies.
Here are a few techniques you can use to enhance customer loyalty and retention:
Social Media Marketing
As many as 2.62 billion people use social media around the world. In Canada, as many as 67% of people engage in social media activities and platforms (e.g. Twitter, Facebook, and Instagram). This shows the digital arena is a highly valued means of communication between businesses and consumers.
You can increase the visibility of your brand, establish an online presence, and make your business more reachable. Signing up for an account on many platforms is free. Advertising (especially through Facebook) is affordable and allows you to target your desired clientele, making it a cost-efficient Internet marketing strategy.
Use social media to offer your target audience:
Enhanced Customer Support – Service is key to profits and success. When customers realize that you will respond when they experience problems, they feel cared for and come away with a positive experience.
24/7 Accessibility – Companies can impact their target audience through social media. It also allows current and potential customers to access your business around the clock. No matter the time of day, they can immediately reach your company with questions or concerns.
Stronger Client Relationships – Better customer support and a 24/7 presence helps cement relationships with existing customers. Trust is an essential factor for repeat business.
Search Engine Optimization
Primarily considered an "acquisition strategy," search engine optimization (SEO) presents businesses with a number of opportunities to encourage customer loyalty.
Here are some SEO benefits:
Responsive Web Design – With the increasing number of online users using mobile (e.g. smartphones and tablets) to browse online, a responsive design that loads quickly on all devices is necessary.
Content Optimization – The best content is often personal. Do not focus on basic, short-tail keywords alone. A quick Google search will yield a number of trending and relevant topics. Provide your existing customers with useful and relevant information. This increases the likelihood they'll remember your business and purchase its services or products again. Strong content also can establish your company as an expert and authority in your field, which translates to more profits.
Email Marketing

Email marketing allows every business (no matter the size) to stay in touch attract a loyal following. These efforts put you at the forefront of customers' thoughts when they need specific products and/or services. Clients are more likely to rely on you when they get gentle reminders (make sure messages aren't so frequent that your emails are identified as SPAM).
Customer Education – Emails are a great way to share useful information customers may need. Guides or maintenance tips for products they bought, thoughts on how to make the most out of their purchases, and the latest news and updates are all valuable news.
Personalized Product Recommendations – Increase click-through rates and conversions by providing product offerings. Use collected data such as:
location
search queries
purchase history
products they rate, share, or like
Predictive analytics also help you deliver relevant recommendations to customers.
Exclusive Promotions – Customers feel special when they're offered exclusive promotions. You could use this approach to provide:
early access to new products
invitations to exclusive events
discounts on (or freebies) with the next item/s they order
Online Directories
Contact Details – Make sure customers can easily locate your contact information. Current or previous clients may have inquiries regarding past purchases (or want to make a new one). New customers can be incredibly frustrated if they desire a product or service and cannot do anything about it. If your competitors' online information is more accessible, you may lose income to them, no matter how satisfied a previous customer was with you. Listing your business in online directories will remedy this problem. A quick Google search should bring people straight to your website or door.
Customer Reviews, Testimonials, and Case Studies – Asking existing clients for feedback, featuring them on your website, and/or building a case study around them can prove to be an invaluable sales tool. Publicized feedback can assuage any reservations potential customers may have and persuade them to give your company a try. Because people love to talk, existing clients have an opportunity to voice their opinions and feel valued.
Internet marketing is a dynamic and multifaceted process.
You can choose to assemble your own team of SEO experts or outsource the work to a third party.  Rely on a trusted group of people who can manage your campaign.
If you choose to outsource, Businesses throughout Ontario, Toronto or Vaughan access premium Internet Marketing by Local SEO Search Inc. and achieve great results.
Evaluate Metrics, Analytics, and Feedback
Launching an Internet marketing campaign is only half the job. If you want to inspire customer loyalty, measure how your campaign is going. When you better understand your customers, learn their habits, and determine how to improve your services and your products, you're more likely to succeed. The changes needed may be as simple as responding better to inquiries and communications — or a drastic as overhauling your website.
Various online analytics tools are available (often free of charge) to measure campaign performance. Document customer feedback and take note of your customer behaviours and expectations.
The most important thing you can do is:
Take Care of Your Customers
An online presence alone is insufficient in today's digital marketplace. Customers must feel like they are heard and valued. Without their patronage, your business wouldn't exist.
Treat digital marketing as a two-way street. Do not limit its use to making pitches and implementing presale strategies; put emphasis on customer aftercare:
Learn from feedback left on review sites. Customers use reviews and encourage (or discourage) others to use a company's products and/or services. Online feedback also tells businesses what they're doing right or what needs improvement. Use this knowledge to keep strategies or improve them. Rather than being offended by negative comments, use that information to your advantage. Assess your failures and do your best to rectify mistakes. Secure the loyalty of already-satisfied clients by acknowledging their posts and change the minds of dissatisfied customers with your response. You could convert them into valued regulars.
Make customer success a priority. Clients turn to businesses because they need assistance. Whether they want to maintain a smooth-running household, improve their health, or complete a business project, your goal is to help them succeed. Educate people by sending informative (not just promotional) emails or blogs. Provide support: use chatbots or make your business available via social media.
Put your customers' needs above everything else. Focus on customer retention rather than merely driving initial sales. Keep people happy by trying to ensure their satisfaction every time they do business with you. If you take care of your clientele, they will reward you and your business with increased profits.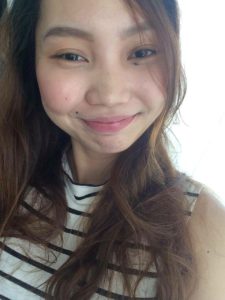 About the Author
Louise shares a passion for creative writing and enjoys being detail-oriented in her work.
Working as an SEO specialist and copy editor has increased her ability to meet new challenges with an open mind.
A degree in Industrial Technology (Major in Computer Technology) also made Louise "tech savvy" and she prides herself on her ability to recognize the latest trends and technologies in the digital industry.
She hopes to someday visit many of the best dessert places across the globe. She's also a proud "parent" to six beautiful cats.
Follow Local SEO Search on:
Please follow and like us: