Please follow and like us:
Importance Family Vacation
When was the last time you went on a family holiday? Some of my most vivid childhood memories are of my parents taking us 3 children on road trips to various travel destinations across the length and breadth of our beautiful country (South Africa). 
These were happy, carefree times. We'd sing along to the cassette tapes in the car and play car cricket to make the trips seem shorter. We'd jostle for the middle seat in the hopes of being the first to chant "I can see the sea".   
I can clearly recall how it felt as we neared our destination.  Our hearts started pounding with excitement and we got louder and more active as the energy started to build in our bodies. 
And oh, the fun we'd have discovering the delights of our new home-from-home which was usually some rustic bungalow or campsite. And the adventures we had exploring all the surrounding landmarks.  Aah, family holidays were the BEST!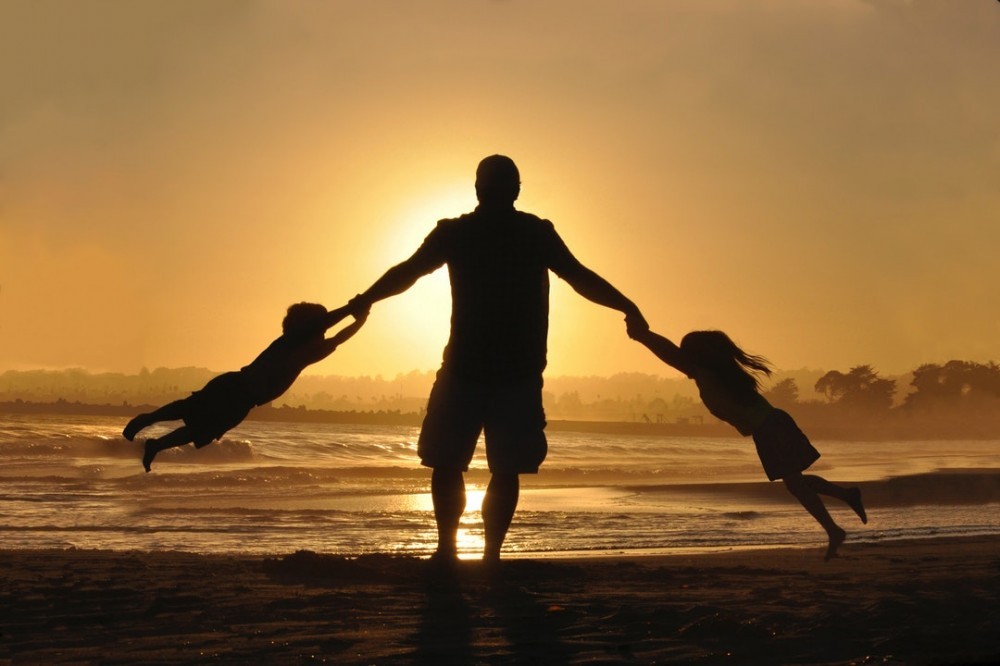 Why it's important to plan a vacation with your children once a year
Guest Post by Jenny Harrison
Vacations are something that a family should do together. Therefore, adults should focus on taking their children at least on a vacation once a year to cherish their bond as a family.
There are several reasons why you should take your children for a vacation right away. We will not only give you adequate reasons but also make your life easier by sorting you out with some perfect ideas for your family getaway.
Why Do Children Need a Vacation?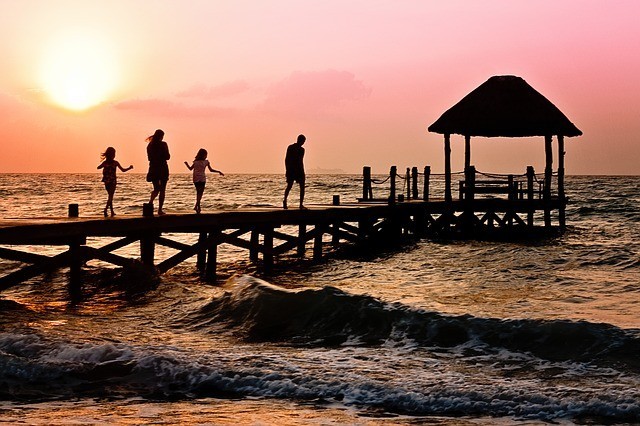 Spending Quality Family Time
With our busy lifestyles, we seldom get quality time to spend with our loved ones. Our jobs have been more demanding than ever and therefore relaxation seems like a luxury to us. Amidst the chaos of everyday life, we need to spare our time for our family.
Children need the most attention and affection while they are still in their tender age. When you take your children for a vacation, you make them know how much you will contribute to their wellness.
Spending time with your family is a vital part of maintaining a healthy habit that goes a long way in creating memories and cherishing a stronger bond. The quality time spent with your family helps construct a stronger support system for children.
Improves Mental Health
It is important for adults to realize that their children are going through a sensitive age where they are shaping their identity through their experiences. Most of the mental health problems in adulthood result from their experiences as a child.
Family vacations are an excellent way of bonding with your children and making them realize how much they are valued. Through these vacations, children get closer to their parents and realize that they are not alone in the struggles of their age.
As a family, you become better at communication, therefore it is easier for your children to share their bad experiences, for instance, bullying, harassment and their insecurities experienced during childhood.
It is important to realize the link between our children's mental and physical health. Therefore, a vacation is a good idea to improve their mental health as it goes a long way in improving their performance in activities that require them to be strong.
Gain Exposure
Exposure is necessary for a child as it shapes their perception of the world in a particular way. Family vacations are an amazing time to provide your children with that exposure under your supervision. Everything they do or see is put into a context.
You are not only taking your children on a vacation but are also shaping their view of the world. 
They experience new adventurous activities in the form of different sports.
While travelling, children discover different cultures and learn to respect towards diversity.
These concepts are the underlying foundations of their personality and reflect in their personalities as they grow up.
Moreover, our children are young and are still trying to understand what their passion is and when they travel, they are more able to resonate with some activities than others. This gives our children and us more information regarding their passions. As adults, we need to provide them with an environment that nourishes their personality.
Have Fun
What is a more practical reason than to go for a vacation than to have fun with your family?
Adults and children go through the immense amount of pressure in their daily lives and they need a vacation to relax and prepare for the upcoming challenges.
Fun helps in energizing our tired body muscles that are screaming to enjoy.
By having fun, a child is improving their emotional resilience. What is the use of life if we cannot have fun and make happier memories?
All your earnings multiply when you see a wide smile on the face of your child. Take out time, even once a year, for witnessing your family having fun together.
Creative and Inexpensive Ideas for a Vacation
Now that you are all set to have fun with your children and have planned a stylish vacation getaway, we are here to give you some amazing and inexpensive ideas.
1. Camping
You can take your children into the woods or to any countryside area where they are away from urban life. All you have to do is grab the best canvas tents and other tent camping essentials. A simple bonfire, roasting marshmallows, and playing different sports – if that is not the good life then what is it? Just spare out a weekend from your busy schedule and fuel up your energies for the rest of the year.
2. Visit Close Family
If you have relatives or cousins that live in a different town, visit them this year. There are wonderful activities to do with other people that will give you a new flavour of enjoying vacations. From playing board games to making ice-lollies together, you can colour your vacation in different ways. Make family gatherings fun by playing sports like golf.
3. Water Parks
Take your children to a farmhouse or a water park where you can indulge in different activities and spend quality time with them, which you will always cherish. From swimming to cooking together, this option gives you enough space to bond and enjoy as a family. Are you a cool family if you have not barbequed together on a farmhouse?
4. Theme Parks
Even adults enjoy theme parks, so there is no way that you will disappoint a child by informing them that you are planning a trip to their favourite theme park. Those amazing fear-inducing but still fun rides and those double scoops of blueberry ice cream are equivalent to heaven on earth.
5. Museums
There is no better way of teaching your children about history than taking them to a museum where they can understand the past and enhance their critical skills by relating it to the present day. It helps them in increasing their knowledge regarding various cultures and provides them with a great chance to spend quality time with their family.
These are more fun ideas for child-friendly getaways. If you are excited about your future vacation plans, it is better not to waste any more time as you plan and head outdoors.  Bon voyage.
About the Author:
Jenny Harrison is a passionate technology and lifestyle blogger. She loves to engage with readers who are seeking tech, home, lifestyle-related information on the internet. She is a featured blogger at various high authority blogs and magazines in which she shared her research and experience with the vast online community.
Currently, she is associated with White Duck Outdoors, an online camping tent shop that offers top quality bell tents, canvas tents, outfitters tents and other outdoor camping gears.
Follow her on Twitter @MJennyHarrison for more updates.
Please follow and like us: