Please follow and like us:
Oops, I'm feeling a bit sheepish after reading the 5 Hacks below.  I didn't really put much forethought or planning into my recent rebrand.  It just kind of happened organically when I purchased a new logo. Wish I had received this helpful guest post before I rebranded. #HowtoRebrandaBusiness
How to Rebrand a Business
Marketing experts agree that changing your brand identity should be the last resort of any marketing strategy.
However, times change, and it's important to keep up with social shifts and consumer trends, even if it means changing your branding.
So how do you know when it's time to change your branding?
What are the critical elements of a brand and how do you turn them without losing the essence of your company, or your customers? If you're thinking of rebranding your business, here's everything you need to know before you change things up.
Reasons to Rebrand Your Small Business
Is it time to rebrand your home business? If you are dealing with any of the following, then it's time for a change.
Your customer demographic has changed.
Growth is waning, or stagnant.
Your logo or branding feel outdated.
Your business has poor customer service or negative reviews on Google or social platforms.
Merely changing your name or logo isn't a complete rebrand. Rebranding encompasses all of your business operations, not just marketing. Customer service and logistics play a significant role in your brand perception as well. You'll need to address all areas of your home business when rebranding your company.
A superficial change to a logo or slogan isn't enough to convince your target market that things have changed. You need to make new promises on all aspects of your business and then deliver on those promises, or you won't see any real change or new growth.
Start your rebranding process with these 5 ideas.
5 Hacks to Rebrand Your Home Business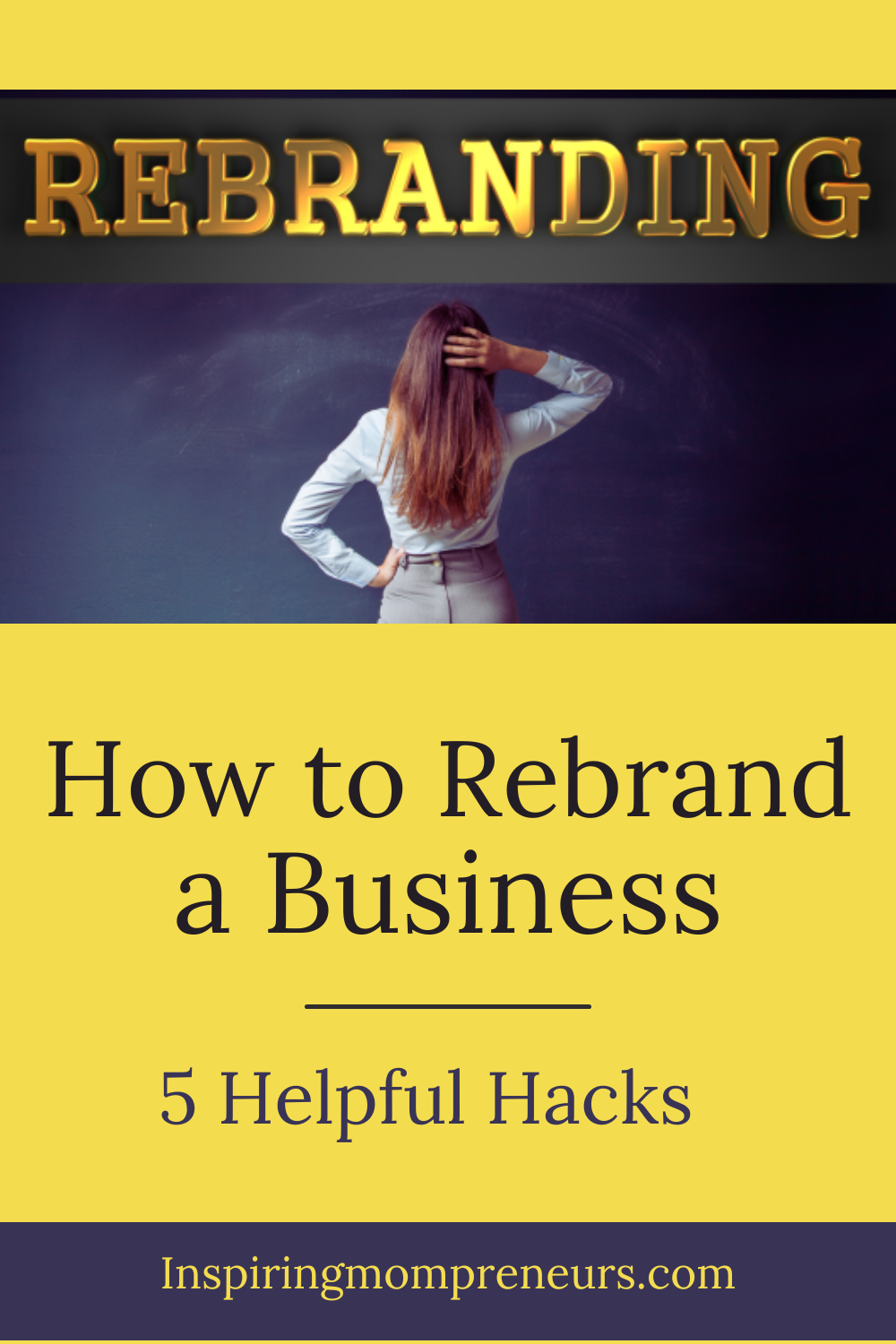 1.    Create a New Mission Statement
The first step in the rebrand is to understand what you want to achieve with the process. Write a mission statement that consolidates your goals. Support this mission statement with objectives to measure your success in executing your new strategy.
For example; your mission is always to put clients first.
Create objectives to support and quantify that statement. For instance; reduce support response time to less than 20 seconds, within 6 weeks of the relaunch.
2.    Customer Feedback and Testimonials
Take all of your customer feedback and assess it for the good and bad points about your business.
Identify the key challenges you're facing and create a strategy to improve them.
Research responses on crucial areas of your business such as:
 product quality
customer support
positioning
pricing, and
competitors.
Apply both quantitative and qualitative methods to your research; you'll discover your strengths and weaknesses.
 3.    Design Changes
Work with design professionals for this step.
Explain your company's values and brand ideologies to the designer.
Before you commit to any new design, get feedback from focus groups of your target audience, and make any adjustments necessary before the relaunch.
4.    Communicating the Change to Your Customers
Send out custom mailers from InspiredMailers.com to your core customers, asking them for their opinion on the rebrand before launch. Be clear as to your reasons for rebranding and ask them for their feedback.
 5.    Approaches to Rebranding Your Home Business
You can relaunch your new brand alongside your old brand. This dual strategy is an expensive way to relaunch, but it decreases the risk of disrupting your existing client base.
Launching in stages has less chance of catastrophic failure and allows your customers to see an evolution in your brand over time. However, it may lose its initial impact and become confusing to your customers.
It's best to use a big reveal. While there's a higher possibility of things going wrong, it's also an outstanding platform to drive new PR campaigns.
Related:  The Magic of You – The 10 Pillars of Personal Rebranding
The Final Thought
Before jumping into a rebrand, take the time to consider the expense involved and the requirements of your time to achieve your goal. It may be easier to set up a new company and focus your efforts on building it the right way from the start.
If you decide not to undergo a full rebrand, then why not consider using a business name generator, so you can start your new company venture with a solid concept?
Are you considering rebranding? I'd love to know what you think of these 5 helpful hacks on how to rebrand a business.
Please follow and like us: