Please follow and like us:
In this post, we are sharing a few helpful tips on how to prove your marketing ROI to clients. One of the most difficult aspects of a marketer's work is proving to their clients that their campaigns are profitable. Statistics show that about 23% of marketers struggle with meeting their client's expectations and helping them achieve their goals. But proving to your clients that your strategies are financially beneficial to them can help you secure future marketing projects and the potential to work with higher marketing budgets. Below are some effective ways to convince your clients that your campaigns are worth it. 

3 Effective Ways To Prove Your Marketing ROI To Clients
1. Set Your Key Performance Indicators (KPIs)
As a marketer, setting KPIs should be one of the things you do before embarking on a campaign or project. They are metrics that help you stay on track during your project and tell you whether or not you are meeting your goals. It's always a good idea to speak with your clients to understand their version of progress.
Sometimes, you might find that their expectations might not necessarily be realistic, especially from a marketing angle. You must ensure that you and your clients clarify any goals and are all on the same page. There are a few things to note when setting your KPIs.
The most important thing is that your goals are quantifiable. So, if you're looking to increase website traffic, your KPIs should focus on the number of website visitors and how much time they spend on your website. Luckily, several applications like WhatConverts help you keep track of your goals and marketing activities.
2. Have a Forecast of Expected Returns
Even though it is necessary, it's not entirely easy to forecast your marketing ROI, but it is not impossible. Running projections helps you know if the campaign will be profitable beforehand, preventing you from giving your clients unrealistic figures or setting unachievable expectations. It can get confusing dealing with many marketing data to help you make accurate projections, but a scorecard is the easiest way to do it. It can also help you identify weak links or issues affecting your campaign and develop a contingency plan.
3. Include Useful Recommendations In Your Reports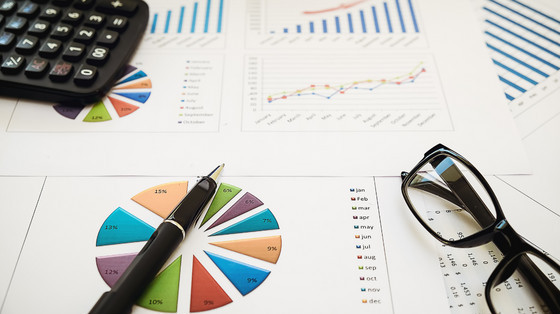 Businesses hire marketers for their skills and expertise. As a marketer, they trust that you have the know-how to help their business grow and will take your word for it. If you want to establish yourself as a credible marketer, ensure that your reports are accurate and you make recommendations based on the available data. With your recommendations, they can change their existing strategy to increase their likelihood of making returns, so keep this in mind. Providing relevant recommendations also helps build more trust, and once you prove ROI, it can increase your chances of working with higher budgets.
Final Thoughts
We hope you have found these effective ways to prove your marketing ROI to clients informative and useful. It would be best if you were committed to showing proof to your clients that they have spent their money wisely. Remember not to set any unattainable expectations without accurate information. Your clients will appreciate your professionalism, and you will establish yourself as a credible marketing professional.
Please follow and like us: