Please follow and like us:
How Can Kids Make Money Online?  5 Fun Ways
I just helped my 8-year-old son make his first $40 online.  It's not the first time I've helped him make money.
He's earned some nice pocket money at a few local kidpreneur events, run by his School or run by my friend, Mandy of Life Play Learn.
This marks a new milestone for us though because it's the first time he's made money online and also the first US dollars he's earned.
We live in South Africa where the dollar is currently 15.5 times more than the rand so $40 brought in quite a nice sum for a couple of hours of play (R559 after bank charges) – especially for an 8-year-old.
That's more than he's earned at any of his kidpreneur events so far and far less work went into it. There was nothing to make or sell and it could all be done in the comfort of our own home.
How My Son Made His First $40 Online
I was approached by Ellie Aronson from The McWilliams Child Law Lab at the City University of New York. She asked if my son and I would like to participate in developmental research,  an Online Study called Children's Attention and Memory.
I had a chat with my son and he liked the idea, so we went for it!   I'm so glad we did because it was great fun and everything was handled very sensitively.  At every step of the way, my child was asked whether he was comfortable continuing with the study or not.
So this is option 1 on my list, participating in paid research studies. I'll explain more about the study below.
5 Fun Ways Kids Can Make Money Online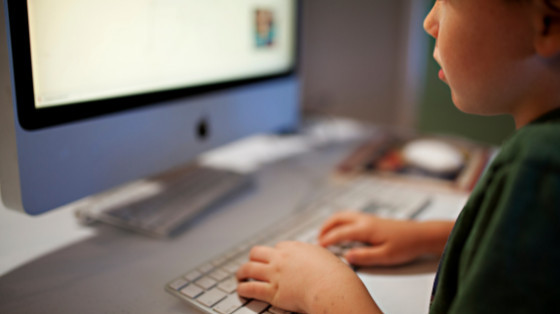 1. Paid Research Studies 
I can't speak for all online studies but here's how our study worked.
It was a two-part study, two sessions spaced a couple of days apart. We did our two sessions on a Monday at 3 pm and Wednesday at 3 pm.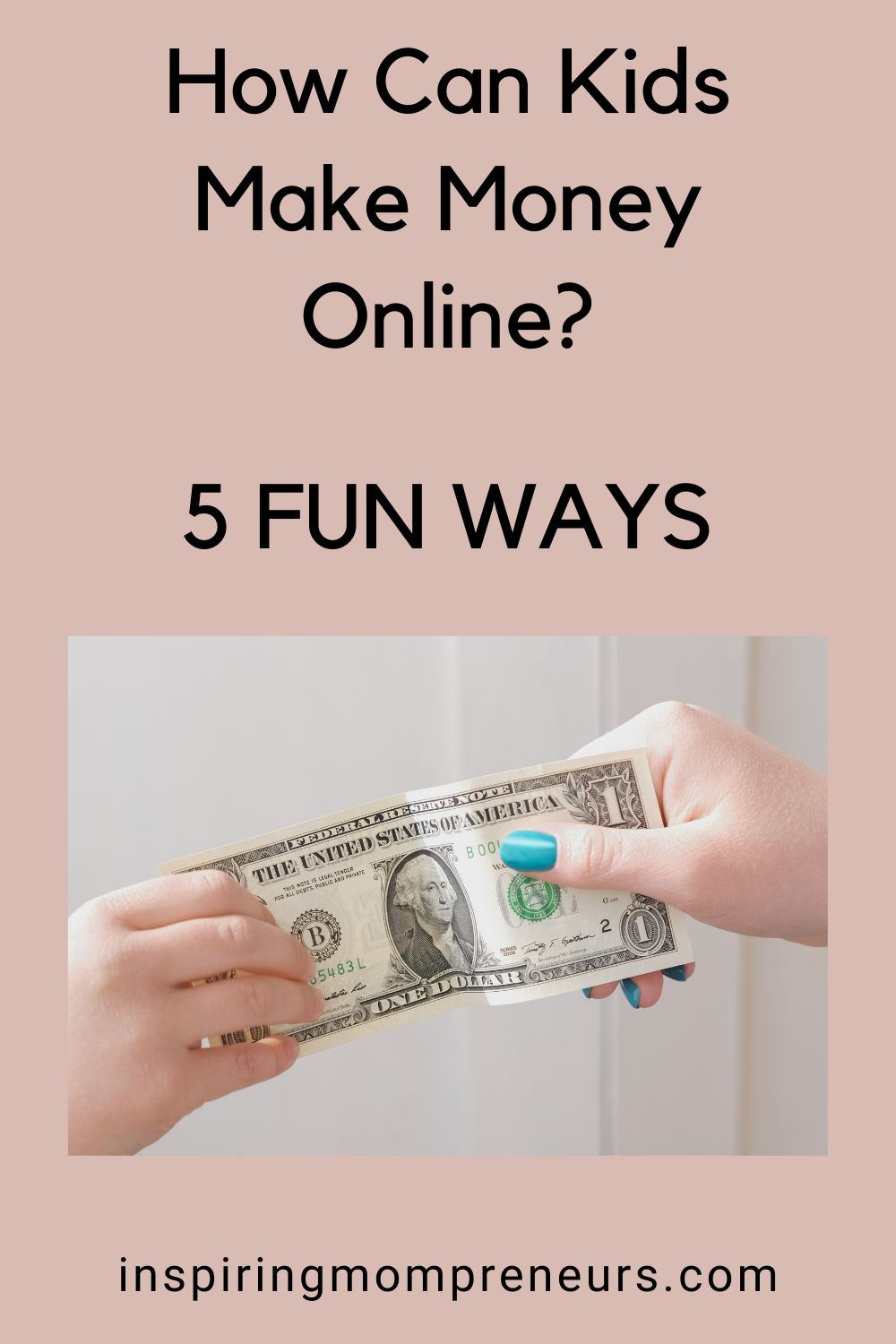 Session 1:
First, I had to download some free open source software (OBS Studio) so we could record what my son was doing and upload the video to Dropbox when we were done.  I liked having this recording because I could go back and see what he did.
Once we were all set up, I had to leave the room and let my son participate in the study.  He had to complete a few simple tasks online and then help out with a mission (which was like playing a video game), watch a short video of a coach giving a pep talk, and then attempt the mission again.

Session 2:
This was a zoom session where Ellie asked my son some questions about the tasks he had done and video as well as a few questions about his general feelings day-to-day.   I was out of the room while he answered his questions and once I was back, was given the same set of questions about his general feelings to answer.
I was given the option to access a copy of the video recording and I'm glad I did because I found it very valuable.  I got to see how my son behaved in this kind of situation and his answers helped me understand how he ticks.
Who Can Participate In This Study?
This study is open to children all over the world aged 5 to 10 years.
Fill out this quick survey to see if your child is eligible
Or reach out to the project manager, Ellie Aronson, at eja336@nyu.edu
Compensation is $40 by Amazon Card or via PayPal for those who live outside of the USA or Canada, plus a toy for your child if you're happy to give out your address.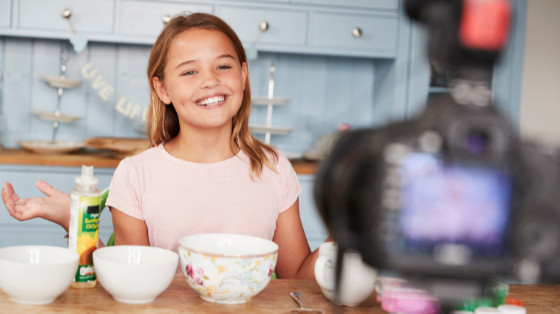 2. YouTuber
My son has been asking to become a pro-Gamer and YouTuber for a while. He aspires to be like the YouTubers he follows, the likes of DanTDM, Kindly Keyin, Preston, MrBeast, and Mark Rober.
I'm holding back on helping him set up a YouTube channel for now. One, because I'm still learning the ropes myself, and two, because I feel he's still a bit young.  I'd rather give it another 5 years until he's of age to open his own YouTube account (13-years-old).
My reservations aside, there is a way to set up a YouTube channel safely for children younger than 13 (if you set it up in your own name) and you can start out by publishing videos where your child's face is not in the video if you want to maintain their privacy.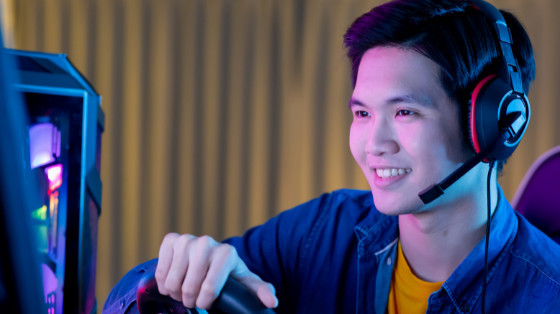 3. Pro-Gamer
Children love playing games online and it's becoming big business.
If you allow your child to game and they get really good at it, your child may want to become a professional gamer or programmer.
Kids can get paid to:
play games, e.g. on Twitch or YouTube or in eSports tournaments
create games as a programmer or coder
test games for other programmers
teach other kids to play or code
Side Note:  One of the most fun aspects for my son was SPENDING his earnings!  And he spent ALL of this $40 on one of the games he plays!  What could I say?  It's HIS money.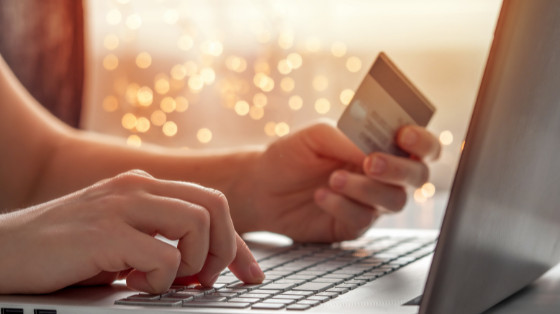 4. Sell Products or Digital Products Online
There are various platforms like Etsy where your kids can make money by selling items online. If your child is quite creative and crafty, he or she can sell their crafts, jewelry, or even small paintings online.
This idea is not limited to handmade items. Even second-hand clothing items or old toys that are still in good condition can be transformed into a money-making venture.
We spend a lot of money investing in these items and often discard or give them away without giving them a second thought. Many parents browse the internet on the hunt for clothes or toys that are still usable and sell at affordable prices.
However, keep in mind that your child must be 13 years or older to sell items on Etsy and parental consent is a requirement.
Another lucrative option is digital or self-created items like writing and selling e-books, creating unique posters or printables, or selling beautiful photographs as stock photos. There are always websites looking for decent stock photos to add to their photo library.
Selling Your Own Merch (Print-on-Demand)
Teens could also design digital graphic images and place them on print-on-demand sites like Redbubble or Printify.  Customers who like your child's designs can then have them printed on anything from stickers to T-shirts to shower curtains.
I see most of the pro gamers on YouTube selling their own merch (merchandise) so this could also be an added revenue stream for your child.
To sell on Redbubble you need to be at least 16-years old but again, if your child is ready to start younger, you can set up a store on their behalf.
The opportunities for selling products online are endless.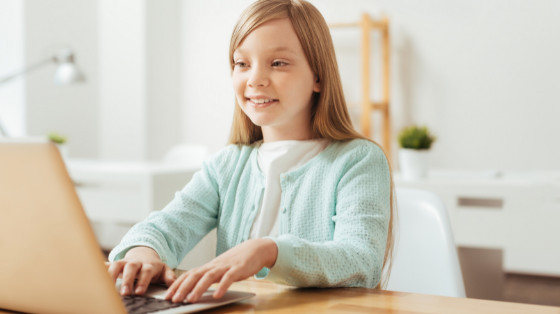 5. Blogging
The best thing about blogging is that just about anyone can do it, even kids. If your child has a knack for writing, he or she can start their own blog, with a little help from Mom or Dad.
Writing can be tons of fun and once their blog is established and they've grown older, they can start monetizing their blog.
This is more of a long-term project, but an excellent way to start a business and earn money online. Once they've managed to build up a substantial following, they can use their blog for promoting their handmade products or selling other services like course creation or tutoring.
With blogging, children can create multiple channels of income. You are never too young to start.
How Can Kids Make Money Online?
Can you think of any other fun ways for kids to make money online?
I hope you have enjoyed reading about these 5 fun ways for kids to make money online and that it has inspired you or your child to give them a try.
Making money online is not just for adults. If you're a Mom Entrepreneur, it's highly likely that your child will show an interest in entrepreneurship too.
And kids can start building their own online businesses from a young age. By the time they are all grown up, they can be the next generation of inspiring entrepreneurs.

Will you try any of these ideas with your kids? Which one was your favorite?  Pop us a comment below.
Please follow and like us: