Please follow and like us:
Gathering Data Business
What are you doing to gather all the information you need for your business?  
As a blogger, I'm gathering data for my business all the time. I use online tools like Jaaxy, Moz and Google Analytics to gather most of the data I need but of course, I'm also monitoring audience interest and engagement on social media as well. 
Reading this contributed post, I'm thinking perhaps it's time to get help with this or put a better system in place.  #gatheringdatabusiness
Gathering Critical Information For Your Business
To thrive in any industry, we are all aware of the need to continually update our understanding of the market we operate in. This is true for any part of life. If you aren't engaged and willing to adjust your opinions with new and valid information, you become stagnant and can end up misinformed.
While the price you pay for this as a person is being out of the loop, perhaps maintaining old ideas and even alienating those who are up to date, the price you pay for mistakes like this as a business will almost always hurt your bottom line.
Remember the old adage – 'adapting to change is the best survival tactic.' For this reason, you want to ensure that your business has the correct internal infrastructure to gather critical information. Without this, you might find your business slipping, and taking directions that are contrary to those needed.
When it comes to investing in research, necessary staff skill sets, marketing and public relations management, a waste of money, time and effort can come as a big blow.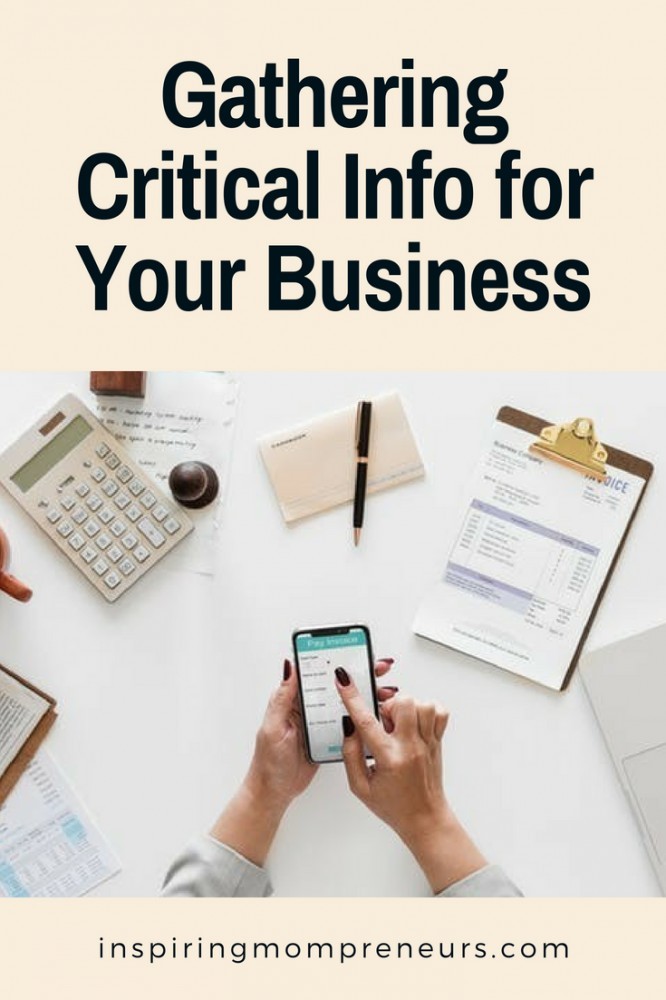 But how do you gather critical information, and how can you maintain this infrastructure in your firm? By these following tips:
Establish Specialist Departments
Establishing special departments relating to the practical planning of your data gathering is important. These folks might not only parse and interpret the data provided but also source methods of acquiring the data and look for partnerships with other firms to help you both profit in this pursuit.
The act of data gathering is so important and must be translated for other departments to understand in a clear and concise manner.
This means opening your budget up to hire a specialist department if only comprised of a few bodies. This could help your operation thrive.
Because you'll be reacting to new information timeously, whether they be a technological development, breaking news in your industry or an excellent new method of cutting costs.
You may need to identify a reputable VoIP Provider so your team never struggles to gain access to the information they require.
As the boss, you need to make sure everyone has the proper tools at their disposal. The last thing you need is for staff to have to wait around for a free phone line. 
Be Present In Every Scene
You need to gain information from many different sources, from either social media to more limited access discussion hubs online or offline pertaining to your industry.
It might be you hire investigators to uncover rumours surrounding a hidden product from another firm or you could try and keep on the absolute cutting edge of developed products from one of your suppliers.
Whatever data is gathered, remember it must come from many sources.
Competent Software & Immediate Communications
The ability to gather instantaneous data, analyze what it means, and to have many complex variables come into play can help you make lightning-fast decisions, and parse that information around to the relevant decision-makers.
For example, let's take a fiercely competitive industry such as the oil production market. Finding locations and hubs for extraction or production, associating with interesting markets among many other practical solutions could only be achieved by the use of specialist software to help you make a snap decision relating to a wealthy find.
This can help you maintain your competitive edge and that could be the difference between business life and death. Visit here for more information if you'd like to know how this could benefit your firm.
With all this in mind, gathering critical information for your business is sure to be child's play.
How far would you go to get the data you need? Do you have sleuths out there gathering company secrets to keep you at the cutting edge of business?
Please follow and like us: