Please follow and like us:
When I was about 7 years old I started writing my first book.  It was a story about pots and pans with personalities. Sadly, I never finished it, along with many other books over the years.  Yet I had this persistent dream and fervent desire to be a writer.  This thought was always playing in the back of my mind.
"Write a Book" was in every New Years Resolution I ever made, and on every goal-setting chart and bucket list, I ever put to paper.  For 40 odd years or so, give or take.  Sound familiar?  How long have you dreamed of becoming a writer?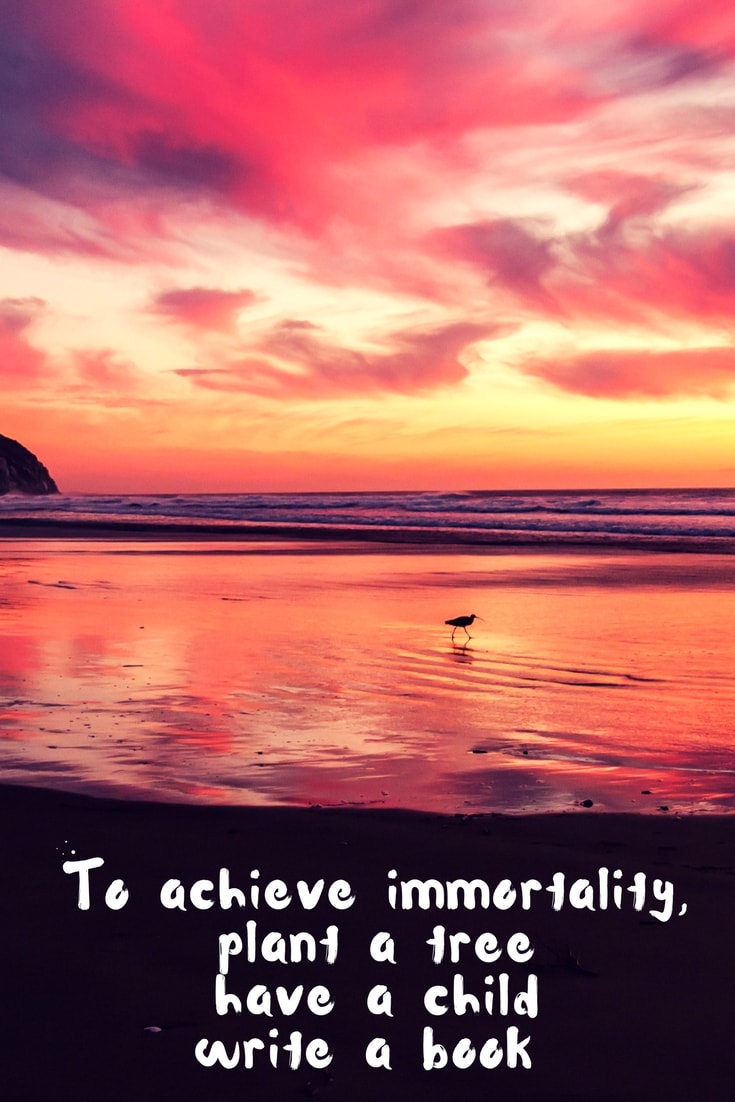 Emblazoned on my mind was the old Chinese saying: "To achieve immortality, plant a tree, have a child, write a book." Step 1 – Check.  Step 2 – Check.  Step 3 – Working on it!
Maybe all that procrastination was not procrastination at all, perhaps it just works best to do it in that order (with humble apologies to those writers who never had children).
Because, a year or so after having my son, my book started coming to me.  The real one. The one I'm finally going to finish and publish. Did I say publish?
Aah… now… therein lies the rub.
Nowadays publishing a book is no picnic.  There was a time when you could send your book to 5, 10, or 100 publishers and it would be worth it, because eventually one of them would say, thank you very much, we will foot the bill for publishing, printing, publicising and promoting your lofty work.  And pay you royalties for the rest of your life and your children's lives.  Woohoo!
But those days are long gone, along with all the unwritten books I could have written in that era.
Could have should have didn't… so hey… here we are in 2016, and the writing landscape has changed somewhat.  I've been researching this for a few years, and I have it on good authority, that these days, your best bet is to:
Self-publish and handle the marketing, publicity and sales yourself, or…
Write an e-book and handle the marketing, publicity and sales yourself…
…until one fine day your e-book goes viral and suddenly the world's best Publishers hunt you down and sign you up and offer you the world on a platter.  Complete with instant immortality and all that jazz.
I discovered right off the bat, that self-publishing was going to be a costly affair.  The more books you print, the cheaper it becomes per book, but we have to bear in mind that the average author only sells about 100 books in their lifetime.  (Eek!)
As I was embarking on this project on a shoestring budget, the logical choice was to write an e-book.  All you need is a computer and free open source software (I use LibreOffice Writer because it converts to PDF really well).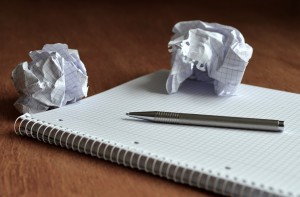 Alrighty then, so I get started on PROJECT WRITE AN E-BOOK, one step at a time:
I choose a subject that inspires me and a working title
brainstorm ideas
draw up the outline for my book
define my target audience
read every book on my chosen subject that I can lay my hands-on
research online while my toddler naps
interview Moms who will feature in the book
and start writing the dedication, the foreword, bits of chapters, slowly piecing the book together
But all the while fear is lurking in the back of the mind – how will I MARKET my book when it's written?
How do I get readers to buy my book?
So I start researching this… and I'm so glad I did because this is how I found Wealthy Affiliate.
This is where I got to create my own websites and learn about…
Writing rich content to attract your audience
Search Engine Optimisation (SEO)
Attracting Organic Traffic
Adding an Amazon aStore to your site
Selling Books on Amazon
Building an email list of subscribers, and so much more…
I found a brilliant TRY BEFORE YOU BUY online business learning program and for a couple of months I tried it out without laying down ONE RED CENT.
If you are also an aspiring author and would like to try out exactly the same program I used to create this website (and a few others), pop over to this post to read my Wealthy Affiliate Review.
Please follow and like us: