Please follow and like us:
If you run an online retail store, you will no doubt already know about gift cards and vouchers, which can be a very powerful way to retain customers, providing, of course, that you set the program up correctly and apply the right marketing.
Here are the ingredients of a successful gift card and voucher system that you should look for when sourcing a provider.
Elements of an Effective Gift Card System
Affordability
You don't want a gift card and voucher software package to cost a small fortune. With an online search, you can easily compare prices. The most expensive doesn't necessarily mean they are the best, so do a little research on the product before making any decisions.
Full Flexibility
Ideally, you want a gift card system where you are in complete control, allowing you to decide the amounts, the campaign time period, the total number of cards to be allocated and also the range of products that are included in the campaign.
Check out the online gift card manager
that everyone is using and you'll agree that it ticks all the boxes from a retailer's point of view. Flexibility is one thing that most software packages do not offer, so when you are looking at potential packages, take note of what you can actually control.
Easy to Use Interface
This is critical, as some software packages require a degree in computer science to understand how they work, and the ideal interface would clearly show (through menu tabs) where every tool is, plus you would have a special overview window that lets you see all the critical data concerning your campaigns.
This allows you to keep tabs on every promotion you are running, and from a single window on your screen, you have complete control over every aspect of the system.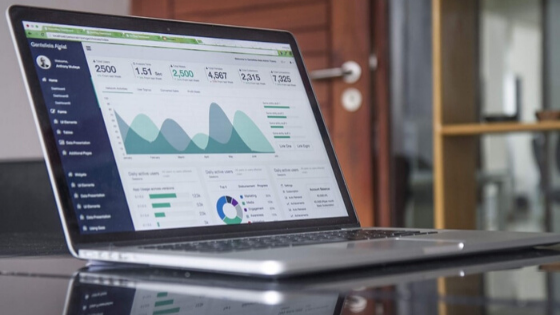 Image Source: Unsplash
Monitoring Performance
You do need to be able to bring up the data on any of your campaigns, preferably with a single mouse click. This will allow you to analyse performance and make any necessary adjustments to improve results.
Distribution
The key to a successful campaign lies in the distribution, and with QR codes, your online vouchers can easily be registered to store visitors.
Email campaigns are another way to get your message across, and by using a state-of-the-art software package, you are not limited as to what you can do with your gift card promotions. QR codes are a very effective way for people to register with your program, and they can be sent across a range of digital platforms, including SMS and all social media platforms.
If you would like to explore the potential that online gift card programs offer, an online search is the best way to source the right software package. Take the first steps to creating a very profitable campaign to retain existing customers.
Have you considered implementing a gift card system for your customers or clients?  
I think they're fantastic for any business, big or small. I've always had a very simple gift card system for my massage therapy practice. I had some gift cards printed that look like business cards (so they can easily fit in a wallet).
There's a place on the card for my clients to add a little message to the friend who's receiving the voucher.  Each card has a treatment time, type, an expiry date and my signature – I only sign the cards once I've received payment for it. Now that I've wound down my practice, I give out the cards myself to friends and family as birthday presents. 
This post was published in partnership with Mediabuzzer.

Featured Image Source: Storyblocks
Please follow and like us: