Please follow and like us:
In this article, we will be exploring two valuable ways to advertise your brand. No brand can become a total success without the help of a standout advertising campaign, but how do you actually go about marketing your business to the masses in the most effective manner?
Fortunately this guide contains a variety of different tips and tricks that you can make the most of to turn your business dreams into a reality today, and it could be simpler to get started. So, if you're interested in finding out more about how you can successfully advertise your brand, then simply read on!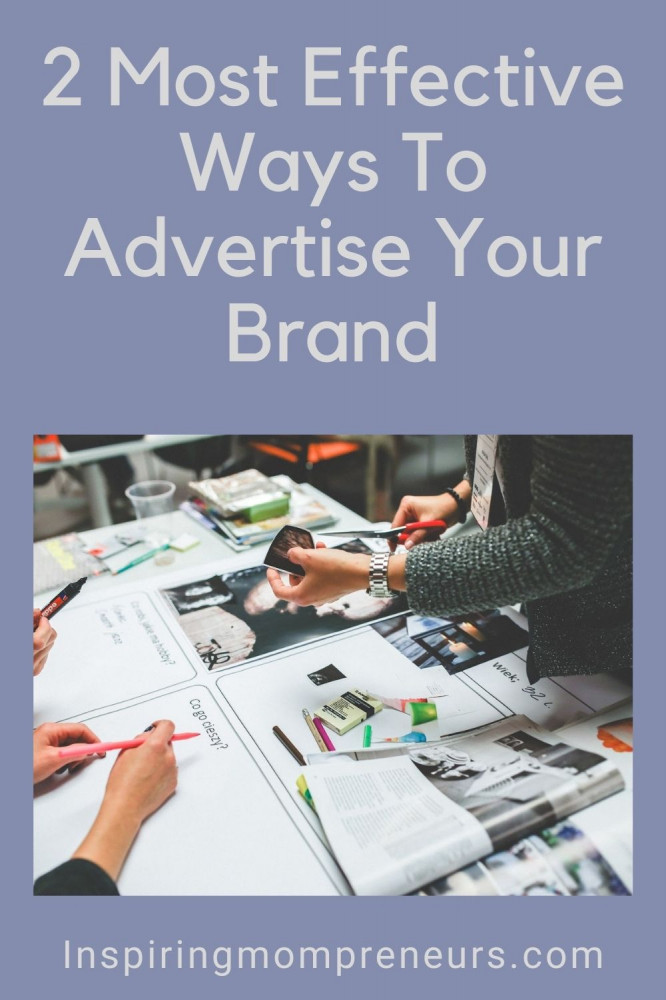 2 Most Effective Ways To Advertise Your Brand
1.) Social Media 
Utilizing social media is one of the most important methods that you must pursue if you want to attract sufficient attention to your brand, as your modern audience can spend upwards sof 6-8 hours scrolling mindlessly through their mobiles each and every day.
The most popular social media sites can attract billions of different users at any one time, so it's the perfect opportunity to cash in on so that you can reach out to a massive audience with ease.
Effective social media marketing doesn't have to be difficult, as you need to begin by creating the most eye-catching yet informative campaigns that can grab the users attention while still conveying your message.
Your ads need to be fun and exciting without going overboard, as there must remain a professional tone to the content that you publish to remind your followers that you are a commercial business, not just another personal profile.
It can be a good idea to utilize the reach of other profiles if you haven't managed to attract that many followers, as you can easily sponsor an influencer who relates to your brand so that they can spread the word amongst their own followers on your behalf.
2.) Television Advertising
After the lockdowns that troubled so many different countries and cities, a large percentage of people have become accustomed to watching more television. Switching the TV on as soon as you sit down on the sofa is like a force of habit that so many people find difficult to break, yet this presents you with a great opportunity to start marketing your business, products and services to the masses.
When it comes to television advertising you need to be able to stand out from the crowd, as hundreds of different adverts fly off the screen each and every day. Your ad needs to grab your attention while being informative and memorable, and most people will agree that OTT advertising is the best way to go. Bold colors, large fonts and catchy songs are key features of a successful over the top campaign, so always bear these features in mind.
Conclusion
Learning how to effectively advertise your brand has never been so simple when you can take the time to make the most of some of the brilliant tips and tricks that have been carefully detailed above! The greater your reach, the greater your chances of attracting a healthy profit, so there's no time like the present to get started. Be sure to implement these useful ways to advertise your brand into your current SEO marketing campaign.
Please follow and like us: