Please follow and like us:
eBay Account Suspended
Some people use eBay to sell unwanted items here and there and treat the whole process as a hobby. Others rely on the online auction giant for the bulk of their income.
When serious entrepreneurs get booted off of eBay, it can be devastating.
Has eBay Suspended Your Account? Know Your Options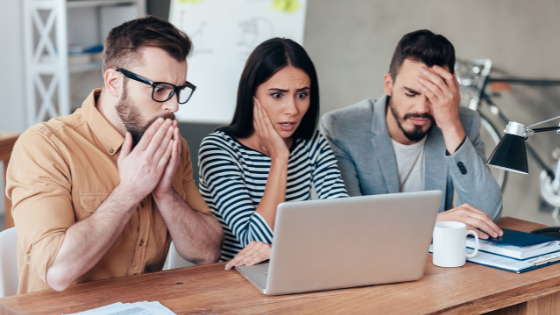 Is It Possible to Get an Account Reinstated?
The best way to deal with eBay suspensions is to avoid them by becoming familiar with the site's terms of service and policies. There's no guarantee that eBay will be willing to reinstate accounts placed on hold.
That said, there are a few strategies for getting the account reinstated, and if none of them bear fruit, online auctioneers can always shift their strategies and purchase software like Maxanet.
For now, though, let's focus on how to deal with eBay.
Get the Facts
Before reaching out to the company, try to get all the facts. Read the notification email carefully to find out why the account has been taken off-line and what steps the company has taken.
Not all suspensions are the same, and minor issues like late payments are usually easy to resolve.
Restrictions are the next step up in terms of seriousness and they usually occur when sellers don't meet minimum performance standards.
Full, indefinite suspensions are rare and eBay only places them when sellers engage in activities like selling illegal merchandise or propagating hate speech on the site.
In most cases, eBay will clarify what steps sellers must take to have their holds removed in the notification email.
For new sellers, the company tends to exercise leniency and just requires the person to resolve whatever issue caused the restriction or suspension to be placed. After all, not everyone takes the time to read the terms of service and selling policies carefully, and eBay isn't trying to kick otherwise well-meaning people off their site.
Gather Relevant Information
If the email notification doesn't offer sufficient information about how sellers can get their accounts turned back on, it's time to get serious and call eBay directly.
Before calling, make sure to gather all the relevant information about the account so that the customer service representative can find it. That information may include:
The seller's user ID
The email associated with the account
The date the email was sent
The reference number found in the email
It's best to print all of this information out for easy reference. Expect to provide it to at least one company representative, and don't be put off if it takes talking to a few people before the call gets routed to someone who can help.
Stay Calm and Ask for a Supervisor
There are right ways and wrong ways to conduct customer service phone calls. It will never help a suspended seller's case to get angry at the customer service representative. Keep in mind that these workers are just doing their jobs and they have no horse in the race.
Stay calm, act professional, and view the primary goal of each conversation as finding someone who has the authority to help. Don't be afraid to ask politely for a supervisor.
The Bottom Line
If eBay has placed an indefinite suspension for an activity that severely violates its terms of service, there's little chance of resolving the hold.
If this happens to you and you're looking for other online options, check out 10 Businesses You Can Run from the Comfort of Your Home
Fortunately, sellers who have accidentally violated company policies by doing things like using stock photos or failing to update credit card information should have no trouble getting their accounts reinstated.
Please follow and like us: