Please follow and like us:
Home is where the heart is and for most women and moms out there, maintaining their household and keeping it spotless but at the same time, a vibrant and happy place is both a rewarding and daunting task.
But, oh, don't you just love when you learn about a new multipurpose household object that can change your daily routine and make you have some fun along the way.
And no matter how you've found out about this best-guarded secret (cause let's face it, moms keep their success secrets behind bolted doors), it will instantly make you giddy and just barely holding back from trying every trick at once.
Did we build up the suspense enough, girl? Good. Now give a warm welcome to the new kid on the block, and a new nominee to the award of "the most useful household object"- The Butcher Paper.
Butcher Paper Uses
Yes, that's right. Butcher Paper is the most versatile kind of paper and the favorite to many ladies out there, whether they have kids at home or not.
From being a cook's little helper to making a unique table setting, with Butcher Paper you can add an authentic tone to every part of your household and life.
Take a look at the best tricks you can perform with Butcher Paper to astound both your friends and family.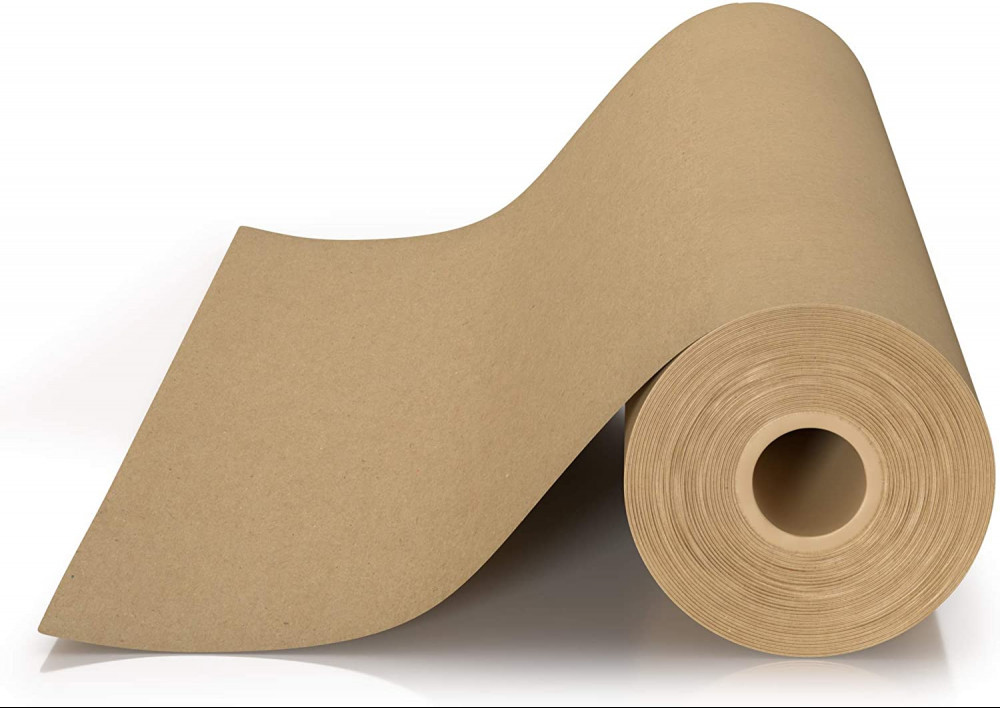 Carefree Cooking
Having friends and family over for lunch is great fun for everyone…except for the lady of the house.
If you are determined to make your own food, you will spend most of your time in the kitchen while your guests are enjoying themselves in your living room. This is where Butcher Paper can give you a chance to have some fun too.
Simply follow the instructions on how to wrap your meat in butcher paper to get that perfectly tender and juicy bite and return when the timer goes off. You won't need to run back and forth constantly checking if the meat is burning and how much more you should cook it. Just set the timer and grab a glass of wine, while this amazing product cooks a delicious meal for you.
Table Setting
And while we are on the topic of dinner parties with your loved ones, every lady knows that presentation is as important as the meal. But no matter how many guests you have, with Butcher Paper you can easily make authentic and personalized placemats.
Cut your placemats from the roll of butcher paper and tape it down to the table with some washi tape.
Use metallic colored markers to mark everyone's name or add a personalized note, different for each guest.
Write down a riddle to set the conversation going. or just write them a "thank you" note this Thanksgiving.
This way your guests can enjoy delicious food in a creative setting.
Make a Mess-Free Delicacy Platter
Making a dried meat and cheese platter for your guests to nibble on before the main course is a great addition to your meal.
Besides all those flavors it really looks like a work of art if you let your imagination run wild decorating that plate.
You can take this awesome idea and take it up a notch with a piece of Butcher Paper, though.
Just place the meat and cheese on the paper and decorate as you will, but leave a section of paper uncovered so you can write down the name of the product.
Add some curly lines and arrows around the name and make the best party snack platter.
Use It as a Wrapping Paper
These days, more than ever, people appreciate everything retro in style. The same goes for the way you wrap your presents, and you might notice that those metallic shiny wrapping papers are being used less and less.
The newest trend, although quite minimalistic in nature, is simply gorgeous, and all you need for it is our favorite Butcher Paper. Take a brown butcher paper and wrap your present in it.
Add a bit of Jute twine or any other type of decorative twine and you can also use satin ribbon to make that picture-perfect bow.
Place a pine twig here and there, and you can even add a silk flower to make your gift even more special. The outcome will be amazing, and it all started with a piece of Butcher Paper.
Use it as a Perfect Backdrop
The great thing about Butcher Paper is that it comes in a roll and you have quite a bit of paper to create all sorts of stuff. And because you can find it in brown, pinkish and white color, you can either leave it au naturel or paint it any color or print you want.
You can also fold it and shape it to your will to create some pretty great picture backdrop design. You need a backdrop for a birthday buffet? Not a problem. A sparkly and starry background for taking prom pictures? Easy-peasy!
You can even paint some flower silhouettes on it, frame it, and put it on the wall. With Butcher Paper, the possibilities are endless.
Create an Artistic Corner for Your Kids
Watching your kids draw and paint is a proud moment, and all the masterpieces of the world cannot measure with your kid's doodles and scribbles. But the fact is, kids tend to make a lot of mess out of one simple painting session, and you will be left with paper scattered all around.
But if you fasten a roll of butcher paper on the wall you can give your kids an endless supply of drawing paper and a different kind of fun. They will have a sense of drawing on the walls (which EVERY child loves to do), and once they are done, you can also cut out the completed drawing and put it on the fridge.
You can even frame it and put it on the wall, celebrating the creativity and artistic soul of your favorite little human.
About the Author
I'm Janet, mother of two from Houston Texas. While I am busy with kids, I spend time writing blogs about health, food and supplements. I aim to write blogs that are helpful and entertaining.
Please follow and like us: