Please follow and like us:
More and more businesses have started running their operations remotely or have employees that work from home since the onset of COVID-19 pandemic.
5 Benefits of Running Your Business Remotely
There are certain benefits associated with having the freedom to run your business, no matter where you find yourself. Here are our top 5 benefits of running your business remotely.
1. Enjoying More Flexibility
When you work on a freelance basis, you can choose the clients that you want to work with. You can also control how many clients you have at any given point in time.
Working from anywhere can make you feel more content, engaged and fulfilled because you can get your work done while travelling or visiting family.
Now that most business is done online, you can sign in from home or your hotel room in some exotic, remote destination when required.
2. Controlling Your Workload
Another advantage of running your business as a freelancer means you can regulate your workload. You can get as much, or as little work done as you choose.
You get to do what you enjoy and love without the usual distractions in an office setting, such as office politics, meetings, normal office distractions, etc.
With the freedom of workload and clients, you enjoy business independence that most people can only dream of having.
You know longer have to follow the mundane lifestyle of getting up every morning to do an 8-5 job and being stuck in an office the whole day. You can work alone in a familiar or relaxing setting where you feel most comfortable.
And when you have staff working remotely in other parts of the world, you can take your business to another level.  Work can be done literally overnight because you can have remote workers across the globe completing assignments while your clients sleep.
3. Becoming Successful Despite Choosing Your Own Path
Working remotely can start out as working from home or working from a local coffee shop, evolve into working from anywhere while you're travelling the world and could end up in you relocating entirely to a new continent. With no loss of success.
You can travel the world or even emigrate to a new country, expanding your business as you go.
A good example of someone who has done just that is Bennet Schwartz Sydney who is a visionary, adventurer and innovator who specializes in digital and print design.
After establishing his business in the US before embarking on his travels, Bennet Schwartz has made a success of his business, despite moving around quite often. His freelance work has taken him all over America and he currently resides in Australia.
Travelling was not a work requirement, but a choice. Bennet Schwartz chooses to travel because he wants to explore different places.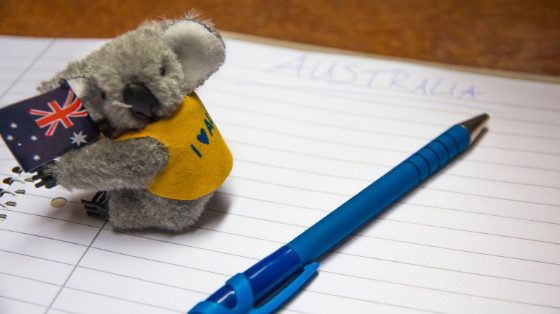 4. Enjoying an Improved Work-life Balance
For numerous businesses, working from remote locations would be close to impossible. Without the appropriate technology, employees have to physically go into the office to get their assignments done.
Most employees strive to maintain a healthy work-life balance. Being able to balance these two entities has become the essence of feeling more content in your job and being more productive while working.
Not having to commute to the office every day can save you time and allow you to get more work done, in other words, being more productive, while giving you more leisure time and family time.
5. It Could Save the Business Money
Being able to work remotely means you do not have to rent office space and spend money on office furniture, appliances, and other office essentials.
All you need is your laptop, mobile phone and an internet connection, and you are all set to go.
Or, if you have an office space, you can have a few trusted employees to help you with running your business and communicate with you via all the available network solutions. Having fewer employees in-office, means you have fewer overhead expenses.
Conclusion
We hope this post has given you some insight into the benefits of running your business remotely. It is possible to be a successful business person even when you are working from remote destinations.
Do you work remotely or hire remote workers?  Did we miss any benefits?
What's your favourite benefit of running your business remotely? 
This post was sponsored by Bennet Schwartz. All opinions are my own.
Please follow and like us: