"I look in the mirror and see an old woman." This was the comment of one of my friends, a young Mom in her 20's, during the first year of her son's life.
She is not alone in feeling this way.   The thing is, Moms are usually so busy caring for their spouses and children, they have very little time to care for themselves.  Perhaps this explains why the Beauty Industry was founded and why the Anti Aging industry has taken off like wildfire.
Now I'm not a young Mom, (I had my son at 40), but I get mistaken for one quite often.  That's because I have a few tricks up my sleeve.  I know the value of laughter, regular exercise, meditation, staying hydrated & eating a wide variety of fresh, colourful foods,  and I found nutritional supplements and skin care products that actually work.  Here they are…
Stemenhance and Stemflo by Stemtech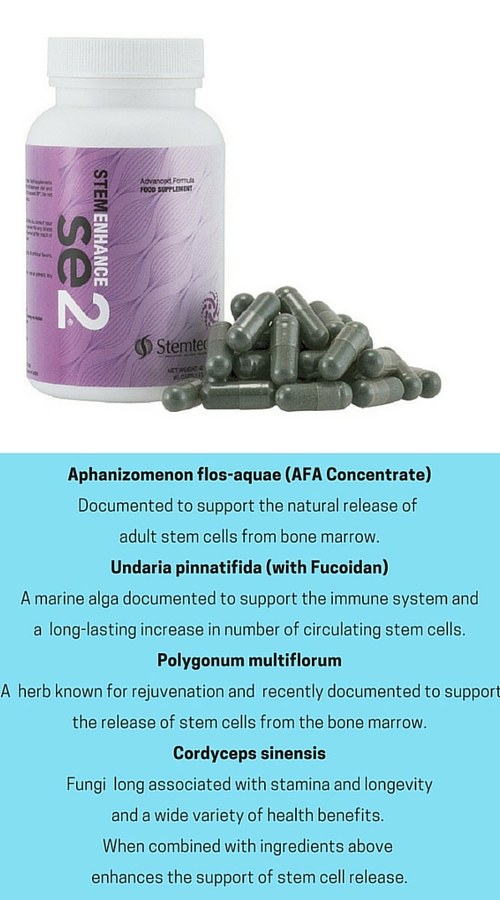 I started taking StemEnhance just after an appendix operation, to speed up and assist the recovery process.
I felt so happy on the StemEnhance that I kept taking it for 5 years, until I became pregnant with my son. I literally mean happy.   AFA in Stemenhance contains PEA (phenylethylamine), in much higher doses than it's found in chocolate.   PEA is what makes chocolate a natural anti-depressant.
StemEnhance is doing a lot more good internally than just making you feel good, however, its also supports the body's natural renewal system by increasing the number of stem cells released into your bloodstream. What this means is that it can help you heal faster & prevent or even reverse degenerative illness.
In 2011 Stemtech launched SE2 and Dermastem (see below), and the latest improved version of Stemenhance, SE3, was launched this year. (I will discuss SE3 at a later date, as it's only available in a few countries for now. It takes time for new supplements to be registered in each country.)
For a more detailed explanation, see my article,  Natural Anti Aging Products.
Buy Stemenhance and Stemenhance SE2 on Amazon, or directly from Stemtech at wholesale prices.
Stemflo is an all-natural proprietary blend of herbs, botanicals and nutrients.
StemFlo has 3 primary benefits:
1. Digests fibrin in the blood
2. Prevents the abnormal formation of fibrin (via antioxidants)
3. Strengthens capillaries supporting micro-circulation
StemFlo is especially designed to improve circulation, supporting the delivery of nutrients, oxygen and immune cells throughout the body.
When used in tandem with SE2, StemFlo optimizes the body's ability to deliver and circulate adult stem cells to tissues and organs in need, thus supporting optimal health and well-being through stem cell nutrition.
Buy Stemflo on Amazon, or directly from Stemtech at wholesale prices.
Unfortunately, I can't take my fabulous anti aging supplements while nursing my boy. 🙁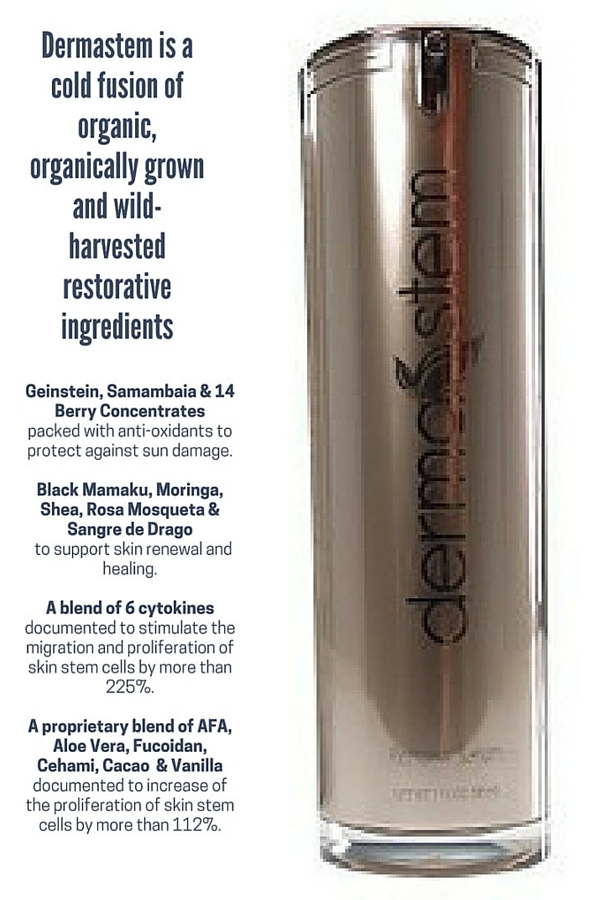 Fortunately, help is at hand for the skin at least, in the form of Dermastem, an all-natural serum to restore and maintain your skin's youthful vibrance.
Studies show 25% Fewer wrinkles, 30% More Moisure, 10% more elasticity in 28 days.
Dermastem is a cold fusion of organic, organically grown and wild-harvested restorative ingredients.
It's important to note what's NOT in Dermastem. Dermastem contains NO petroleum derivatives, preservatives or chemicals.
I keep mine in the fridge and use it after cleansing and toning, morning and night.  It's best to wait a few minutes before applying day or night cream.
Buy Dermastem on Amazon, or directly from Stemtech at wholesale prices.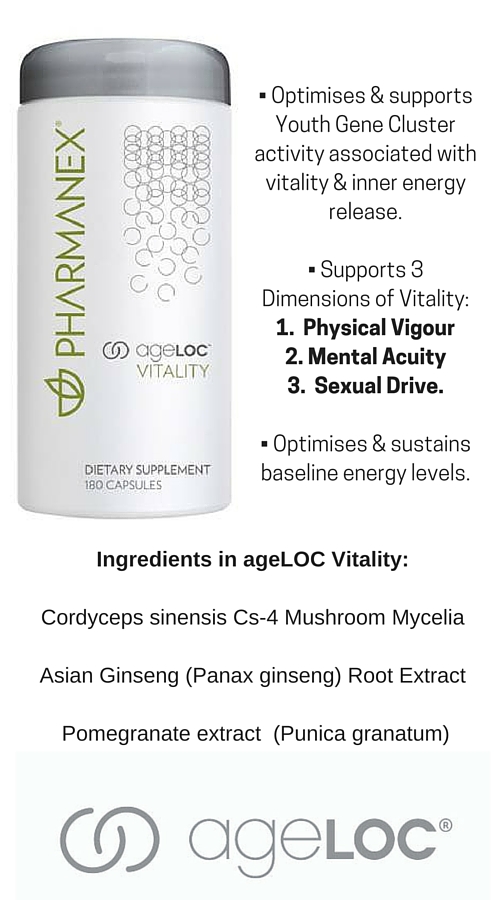 AgeLOC Vitality by Nu Skin Enterprises
I firmly believe that one of the reasons I was able to have Benjamin at my age, was because of how wonderful I felt on ageLOC Vitality. I had boundless energy & my libido was through the roof. Unfortunately, once I was pregnant I had to go off the product & as a nursing Mom, it's generally considered safer to stay off nutritional supplements.  Boy, do I miss those energy levels! And the mental clarity that comes with taking the product too. Of all the things I've lost, its my mind I miss the most. 🙂
Interesting to note that Cordyceps sinensis is in both ageLOC Vitality AND SE2.
Buy AgeLoc Vitality on Amazon or directly from Nu Skin. (You'll need my referral code: ZAW9883631)
Fortunately Nu Skin also has a brilliant Anti Aging skin care range, also called AgeLOC and they recently launched AgeLOC Me – customised skin care, based on who you are, where you live, your daily exposure to pollution and sun, your skin type, response to other products,  and what your skin looks like.   Take the Assessment here.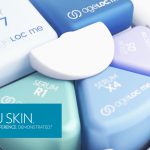 A note for Moms who are Pregnant or Breastfeeding:
In the first year of my son's life, a very kind friend of mine in Ireland, Jackie Carroll, sent me some products and I thrived on them for a few months.  Alas, the import costs made the products prohibitively expensive so I have to do without until the company launches here.
The product was Juiceplus Orchard Blend and Garden Blend Capsules
Juiceplus is the only product in its kind that I could find for pregnant & nursing Moms. In fact, Juiceplus is just food, so its even safe for children.  The children's chewables are also available on Amazon.
So… for this brief period of my life (while still nursing Benjamin) I have to content myself with skin care only as my anti aging regimen, as well as a healthy lifestyle: let's not forget the value of  laughter, regular exercise, meditation, drinking lots of water & eating a wide variety of fresh, colourful foods.
Moms, do you feel you've aged since you've had children?  What do you do to look and feel younger?